Modern, yet timeless, custom roller shades combine chic innovation and sophisticated fabrics to give a tailored edge to your home. Generations upon generations have embraced these shades as functional. But now? They provide gorgeous design with incredible features to add intuitive convenience to your life. Would you love to add a stunning look to the backdrop of your home? Do you want to experience smart integration? Get it all in three easy steps…
Discover Beautiful Fabrics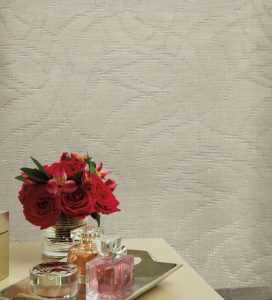 The newest fabrics? We've got them! Our collections of custom roller shades add the perfect element of design to your home. Choose from a range of exquisite neutrals in white, gray or beige, to the warmer shades of browns, purples or reds. Designing your space has never been more fun!  
Find the Right Features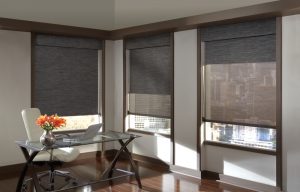 Custom roller shades provide the ultimate sleek look at the window, with low profile design and simplistic operation. While your ancestors experienced the idea of roller shades, our modern innovations go way beyond what they ever dreamed possible! Combining the right opacity of fabric will deliver results, but additional features offer so much more. Our dual roller systems give you endless options for light control, view-through and privacy. With the intuitive design of PowerView motorization, you can further automate your life. Our motorized shades are compatible with most smart home systems, making adjustments a snap. Schedule, save favorite settings, and sit back to enjoy this incredible control.
Experience Solutions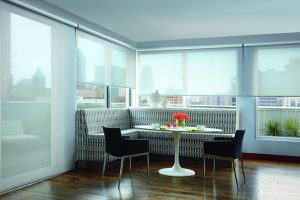 Need to cool the temperature? Looking for more privacy? Desperate for better sleep? Custom roller shades offer the solutions you've been searching for. Summer time in Kansas City reminds us of the importance of energy efficiency and lower energy bills. Do you have west-facing windows? Roller shade fabrics can help maintain cooler temperatures in your space. Do you love your landscape views, but you're afraid of the views back into your home? When you select the right opacity, you'll reduce the glare, making your view of the landscape pleasant, while providing more privacy for your family. And, one of the most valuable aspects of custom roller shades is their ability to provide the right atmosphere for sleep. Our blackout shades add the perfect environment, no matter the time of day. Sleeping in on Saturday morning has never been more possible!
Let's Design Your Custom Roller Shades
Amazing features, stunning fabrics, results delivered. What more can you ask for? How about a design experience right in your home? We'll come to you for a fun-filled, FREE shop-at-home consultation with one of our design experts. See fabrics, talk features, discuss results. Or, if you'd like to see all that we have to offer, stop into one of our four locations throughout the Kansas City area. Contact our team today to get started on your next project!