Would you like to update the style in your home without doing a complete overhaul? Do you wish you could just add something new to your existing decor to make the whole look feel fresh? Metallic accents might be just what you need to satisfy your style-upgrade craving. When it comes to decorating with metals, a little really does go a long way. Take a look at ways to incorporate metallics in your home design and experience the incredible styling they bring…
Look Around
Stop & take a look around your rooms. Chances are, you have metallic accents. Do they catch the eye or just blend in? Intentionally decorating with metals can dramatically enhance the look of a space. Bringing in today's trends of copper, brass, rose gold, and more can transform a space with statement-making shine or subtly beautiful shimmer. And the best part? You don't have to knock down walls or buy a whole new set of furniture.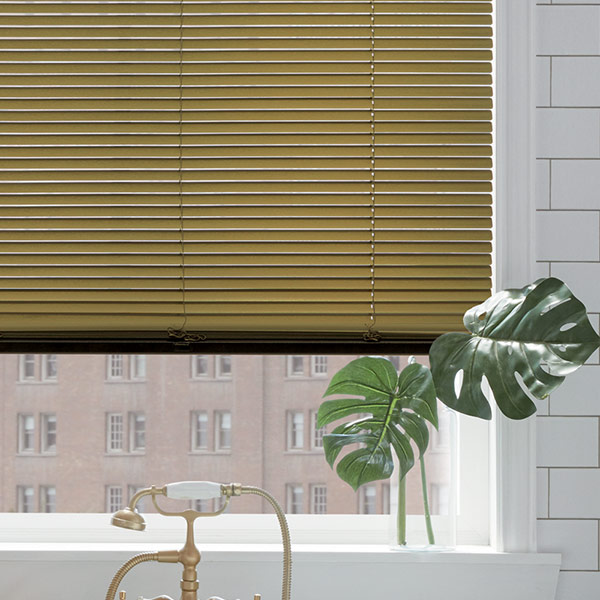 Add Fashionable Function
Lighting is a perfect place to start when it comes to decorating with metals. Why? It's easy. Metallic lighting fixtures stand out with gorgeous beauty, plus they are 100% functional, and you don't have to be an interior design genius to create a fabulous look. Metallic pendants over an island, an elegantly glimmering side lamp, or an industrial chandelier will upgrade your style in an instant.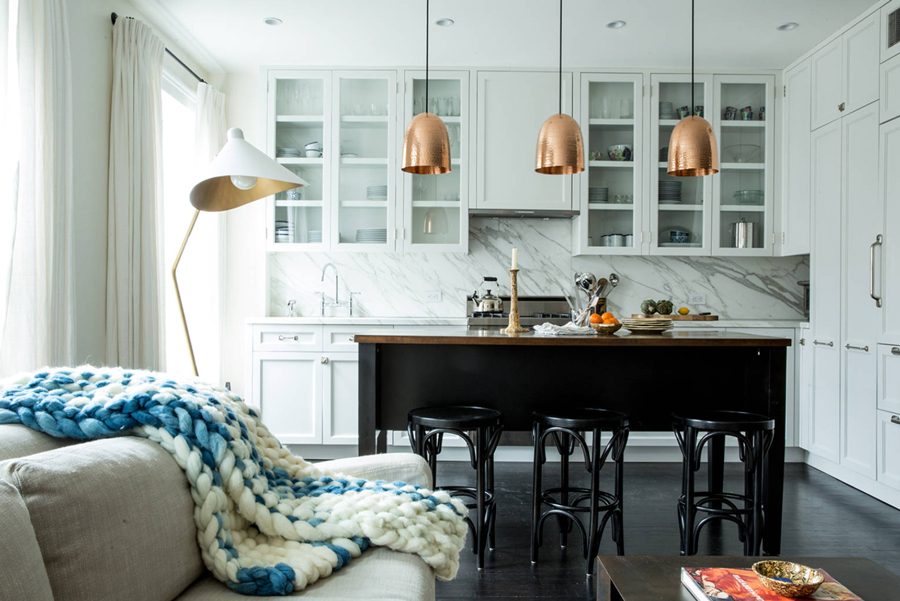 Keeping your existing metallic accents in place–such as cabinet pulls, faucets, and drapery hardware–creates an alluring layered effect. Functional accents are another go-to for simple pops of style. An ornately framed mirror, bronze side table, or copper Moscow Mule mugs might be just what you need to infuse some shine into your design.
Change & Transform
Faucets and fixtures, knobs and pulls…these small elements often get glossed over in the design of an entire room. But, they matter. They hold the power to take your home's style to the next level. Have you thought much about the ones you have in your rooms? Are you ready for a change? Transforming the look of a space can be as simple as updating its hardware and fixtures.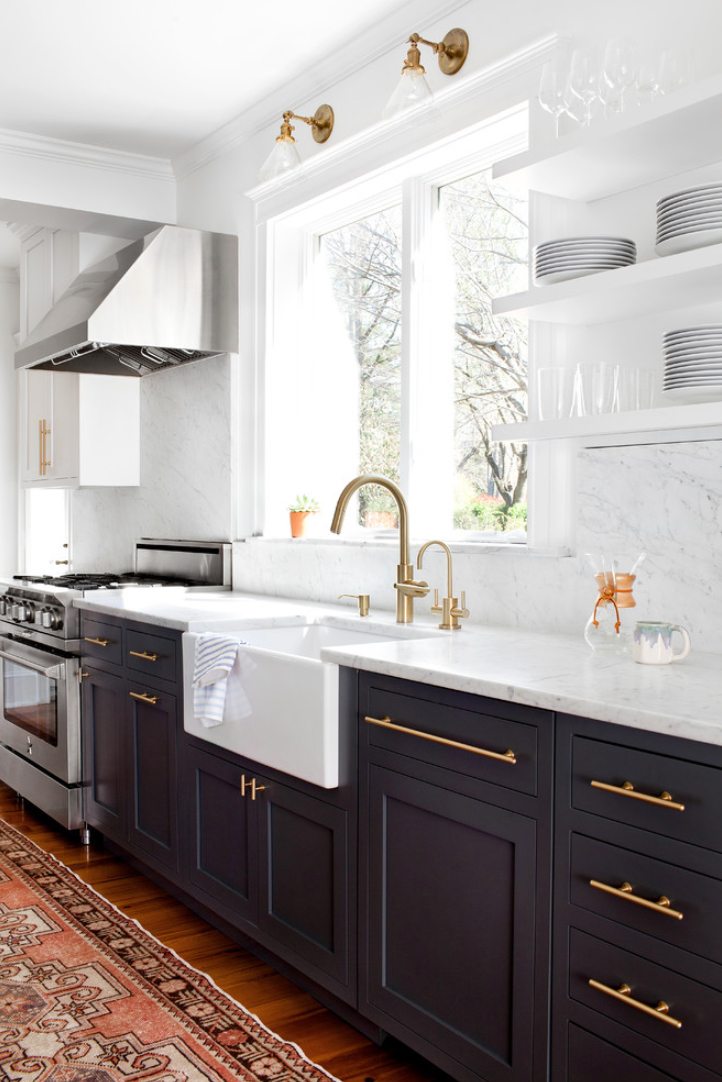 Brushed nickel and oil-rubbed bronze are the traditional finishes you'll find in most homes. Today's trends welcome new metals into the mix. Shimmery copper or rose gold will make a bold statement. Antique brass, with its vintage appeal, will be a bit more subdued. And, black wrought iron will fashion a high-class industrial look. The options are plentiful when it comes to decorating with metals in your home's fixtures and hardware. So, find a metal you love and start the transformation!
Dress to Impress
Windows are a gold mine for decorating with metals. As the backdrop of your home, they set the tone for the style throughout all of your spaces, and they offer so many opportunities to incorporate the beauty of metals. First, there's the hardware. Metallic hardware will draw the eyes. Whether it pops for a unique style statement or coordinates with the other fixtures and pulls in your rooms is completely up to you.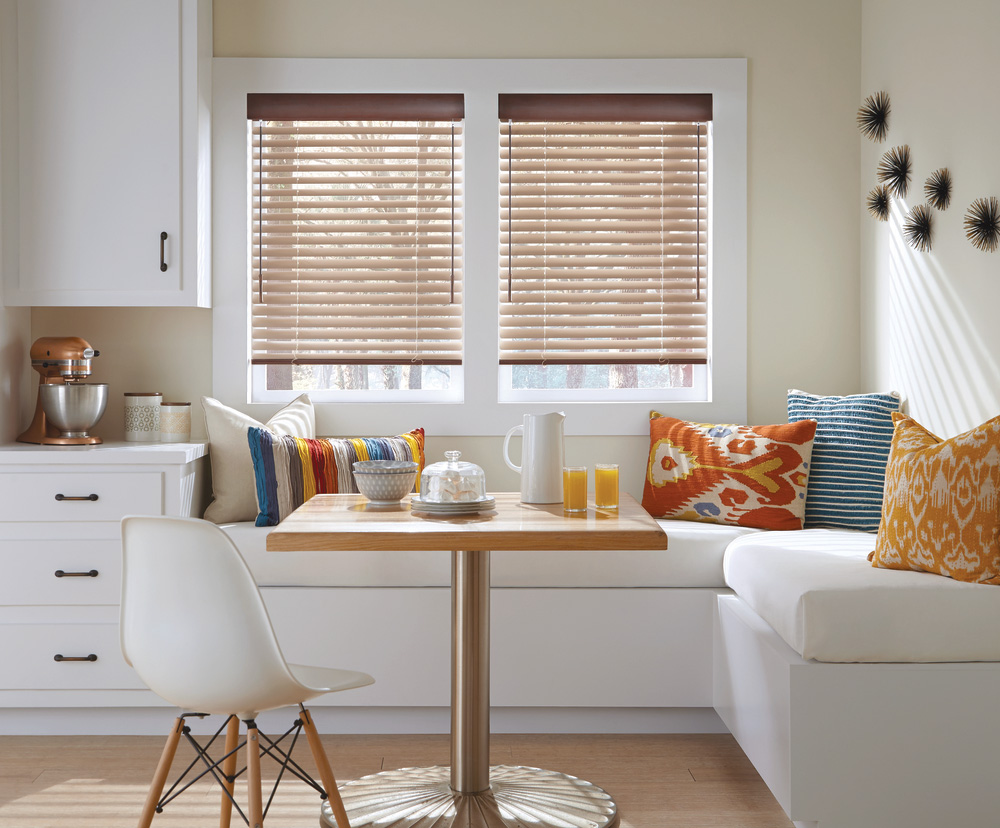 Top treatments are next in line. Fabrics featuring metallic finishes, designs, and hues create incredible visual appeal and enhance warmth and style in a heartbeat. Then there's the actual window coverings you choose. Shades and draperies with metallic threads will glisten and captivate. Shutters in tones reminiscent of metals, such as pewter, put a metallic spin on classic beauty. And, for a real show-stopper, blinds from our Modern Precious Metals collection can't be beat. As a modern, stylish take on aluminum blinds, they're absolutely stunning.
Decorating with Metals: The Style Upgrade You Deserve
Whether you love subtle shimmer or bold shine, decorating with metals is a sure way to amp up the styling in your home. If you're ready to intentionally bring metallics into your spaces, we've got just what you need. As your one stop shop for home decor here in Kansas City, we have a huge selection of products in metallics. Accents, window treatments, bedding, upholstery, fabrics, and more…it's all here and waiting for you. And so are our design specialists. The One Stop Decorating team would love to help you create the look you want in your home and the function you deserve in your lifestyle. Come visit us at one of our four Kansas City area locations, or invite us into your home. Contact our team for your free, shop-at-home experience today!