Does it drive you crazy that sunshine floods your bedroom every morning? Do you hate that the family next door has a prime view into your living room? Are the blinds you inherited from your home's previous owner simply hideous? Well, then, it's time…time for some design help. It's time for a consultation with an expert who can guide you toward the solutions you need, the incredible products and fabrics you want, and the comfortable, stylish home you deserve! So, what's holding you back from scheduling an appointment?
#1 Embarrassment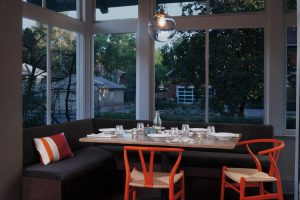 It's so common to feel embarrassed by the blinds or shades currently outfitting your windows. Maybe the style is really outdated, the fabric is ripping, or pieces are coming apart. Whether you chose them eons ago or had no say in the matter because they were part and parcel of your home purchase, it doesn't matter. The best way to move forward is to make an appointment to get design help and begin the transformation process. Our consultants have seen it all, and they just want to work with you to create a gorgeous look in your home. And if your windows are bare? Don't stress! We're excited to help you discover the benefits and beauty that come along with the perfect window treatments for the doors and windows in your home.
#2 Mess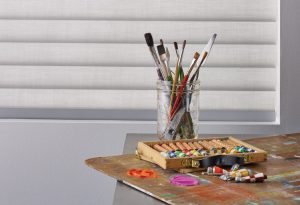 A house that's lived in has messes. Plain and simple. It's a miraculous feat just to get everyone out the door in the morning, and it's a bonus when you can squeeze in a walk for the dog and a nice family meal. Cleaning? Forget it! Most days, there just isn't time…and we totally understand. So don't worry about that laundry basket in the dining room or those breakfast dishes at the table. They won't get in the way of our design help–or of finding life-changing solutions for your windows and doors. Just slide the cereal bowls over, and invite us to sit down. Together, we'll discover the right choices for your lifestyle and your home.
#3 Indecision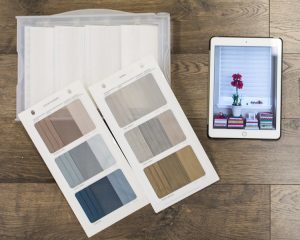 So you can't decide what you want or what will work best? That's the reason we're here! We've got years of experience, a huge selection of products, and lots of fabrics and features at our fingertips. Sitting down with one of our experts makes the process of choosing window coverings fun and easy. So much more so than scrolling through images online or heading to the big box stores where you're met with distractions and people who don't exactly have the experience to help you. With an in-home consultation, you can take your time, relax, and tell us what you're thinking. Then, we'll take it from there–offering design help and working with you to figure out all the details.
Ready for Design Help?
If you want new window coverings, don't let your fears and anxieties get in the way of achieving all that you want for your home. We don't care about what's on your windows now or what mayhem your toddlers and pets have caused in your house. And it's okay if you're still deciding what you like and want. With the advice, design help, and inspiration you need, we're here for you. So, let's set up a time to chat about what's important for your home, family, and life. You'll be so glad you did. Contact our team at One Stop Decorating for your FREE in-home consultation.