It's really the darkness that gets to us, isn't it? Think about a really cold, wet, windy day. Now, a burst of sunshine comes out from behind the clouds. Nothing else has changed, but it's an instant mood enhancer. In your home, you want to make sure you have access to as much mood-boosting, energy enhancing light as possible. But, with light and exposed windows come problems. I get it. There's a reason we spend a good amount of time blocking the windows. What you need? Winter solutions to help get you ready for the upcoming season.
Lighting Solved.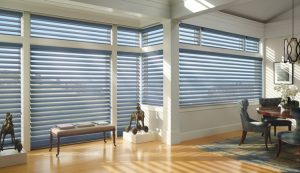 Dark mornings. Dark evenings. What's in between? The perfect chance to harvest natural light. The light you need to feel energetic, productive and in an all-around better mood. It's not as easy as it sounds, though. You don't want bare windows that over-expose you to light. And, you don't want to miss out on valuable lighting. Harvesting light is what happens when you have the right fabrics, features and function. Directional control, light filtering and the right type of window treatments will help you achieve tremendous results.
Privacy Solved.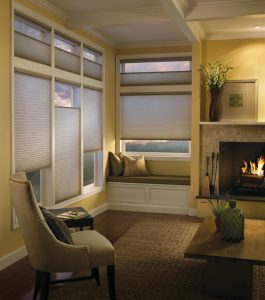 The leaves are falling, leaving you with the sudden realization that your neighbors have too good of a view into your home. For the right winter solutions, you want natural light, but you NEED privacy to be comfortable. Top down bottom up shades give you the ideal solution. Lower the top so just the right amount of light enters–flowing across your ceiling. It's called daylighting, and it's amazing. The rest of your window remains covered for privacy and comfort.
Comfort Solved.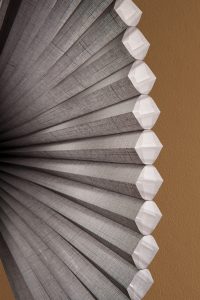 Of course, to get ready for winter, you have to consider blocking the chill. Do you know that up to 50% energy loss happens at the window? That's a shocking statistic, but one that is easily solved. With energy efficient window treatments, you get a layer of insulation at the window. The draft is no longer an issue, and the temperature of your home stays comfortable. Comfort increased, energy spend decreased–exactly the "win win" you're looking for.
Winter Solutions? Go Ahead–Stay in Bed.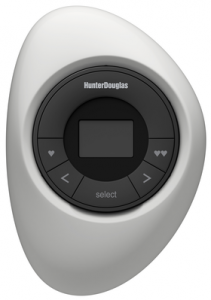 Some days, you just want to stay in bed. So, go ahead. Have you created the perfect sanctuary for yourself? Take a look at this recent article for inspiration. And, while you're at it, adjust the shades. That's right. Trying to rally yourself to get going for the day? Adjust your motorized blinds and shades from the comfort of your warm, cozy bed. Touch of a button control means you can create the perfect settings before you put your slippers on. You know what else you can do? Get in touch with our team at One Stop Decorating to help get your Kansas City area home ready for the cold with the perfect winter solutions. You'll be glad you did!