One of the most important features of a well appointed home is the right lighting. Lighting can really impact the look of your home and affect the atmosphere of your space. Light filtering window shades have the ability to transform natural light by removing glare and blocking UV rays-creating soft illumination. With the comfort of your family in mind, sheer shades have grown in popularity. Now, with the latest addition of Dual Sheer Shades, comfort just got a whole lot easier.
Describing Dual Sheer Shades
Dual sheer shades are an incredible addition to our collection and available across product lines. With an expansive range of light control, various styles, helpful solutions and operating features-dual sheer shades are our most versatile product. By choosing these shades you'll enjoy the convenience of only one head rail and the ability to go from view-through to room darkening. Dual sheer shades are just what you've been looking for.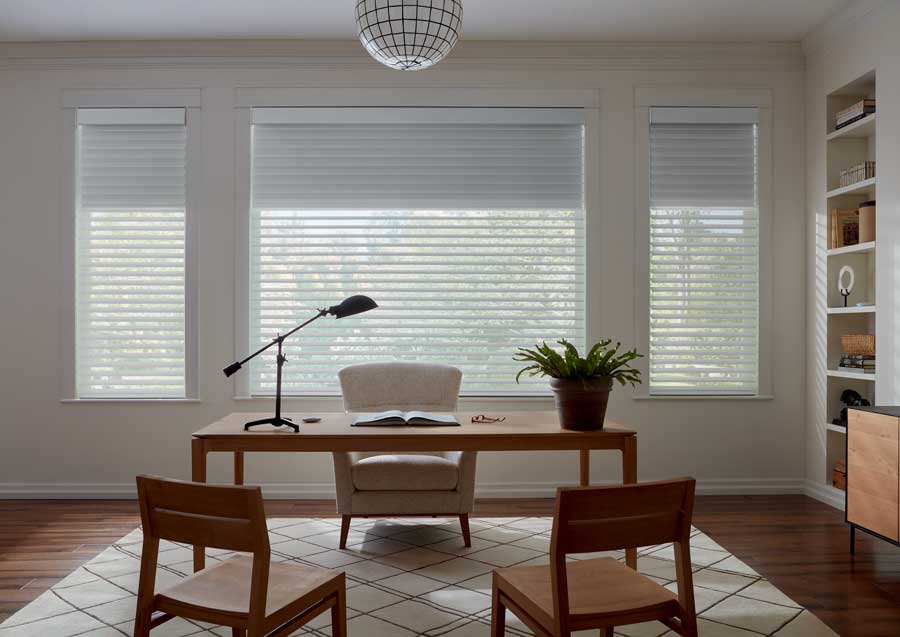 Let's introduce the Products…
Silhouette Window Shades
Before now, this collection of sheer fabric shades was famous for its range of light filtering options and view through capabilities. By adding the dual shade feature, you can enjoy room darkening too! A secondary roller shade will control this option from the same headrail. Available for the Nantucket collection, too.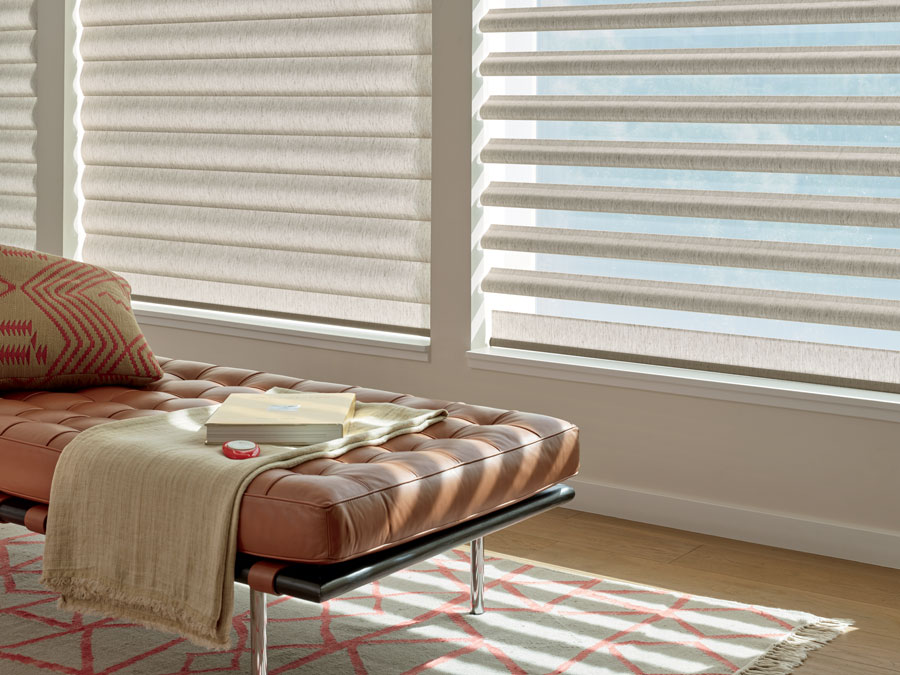 Pirouette Window Shades
The beauty of Pirouette Window Shades can't be denied and their wide range of light filtering is well known throughout the industry. By adjusting the vanes to change the light or the view, Pirouettes accommodate all your needs. When closed, enjoy the option of room darkening too-everything in one.
Designer Banded Shades
You may know them as Zebra Blinds, this incredible shade brings contemporary style to your home while offering varying levels of natural light. While enjoying geometric art at the window, gain light control and enjoy a view-through to your property. With a simple adjustment to the solid fabric, gain privacy by closing the view to your home in an instant.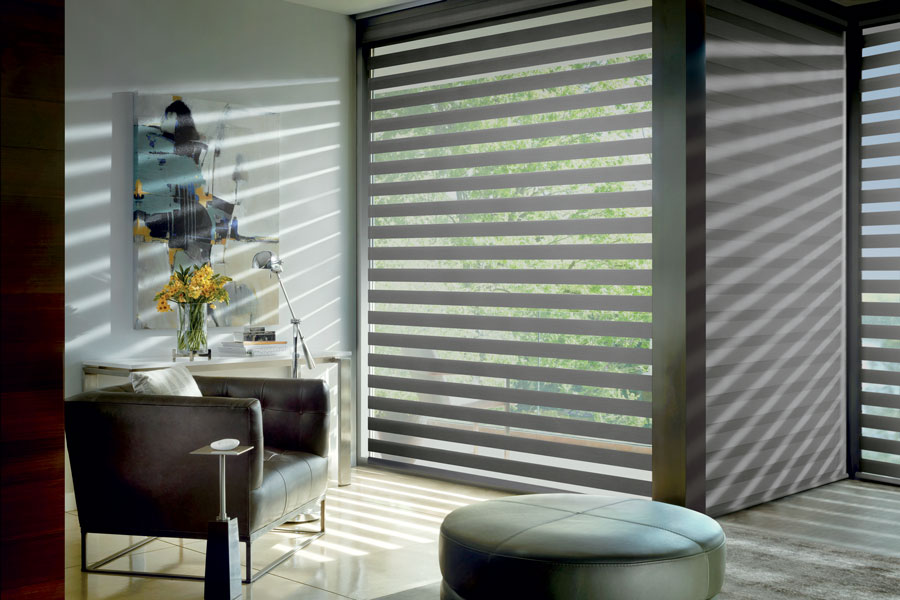 Designer Roller & Screen Shades
What could be better than creating the perfect environment for any room in your home? With the addition of dual shades to Designer Roller & Screen Shades you can do just that AND share a headrail making it more convenient. This two-in-one feature offers two opacities, filter the light or block it out. Enjoy ultimate flexibility throughout your home.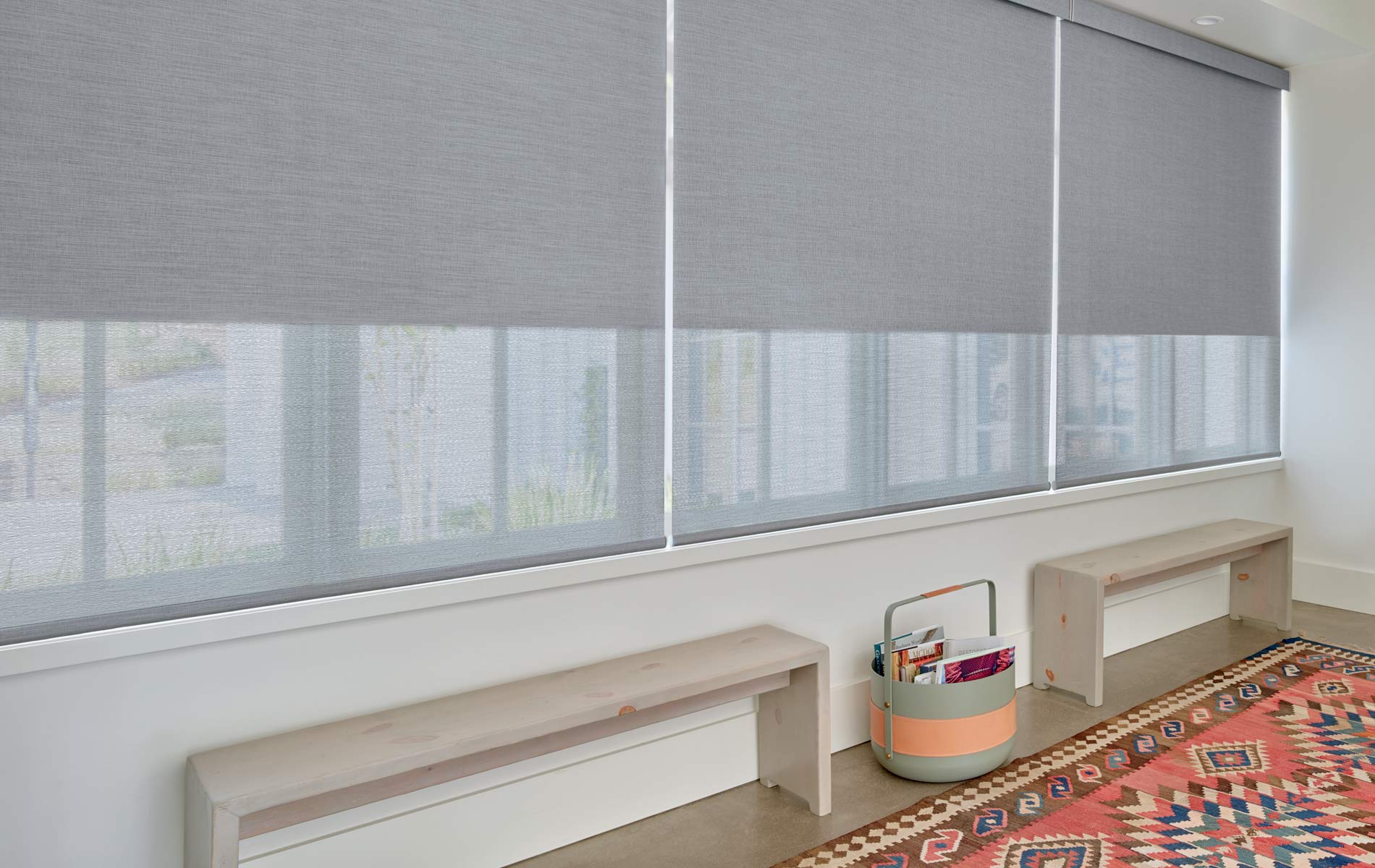 Vignette Modern Roman Shades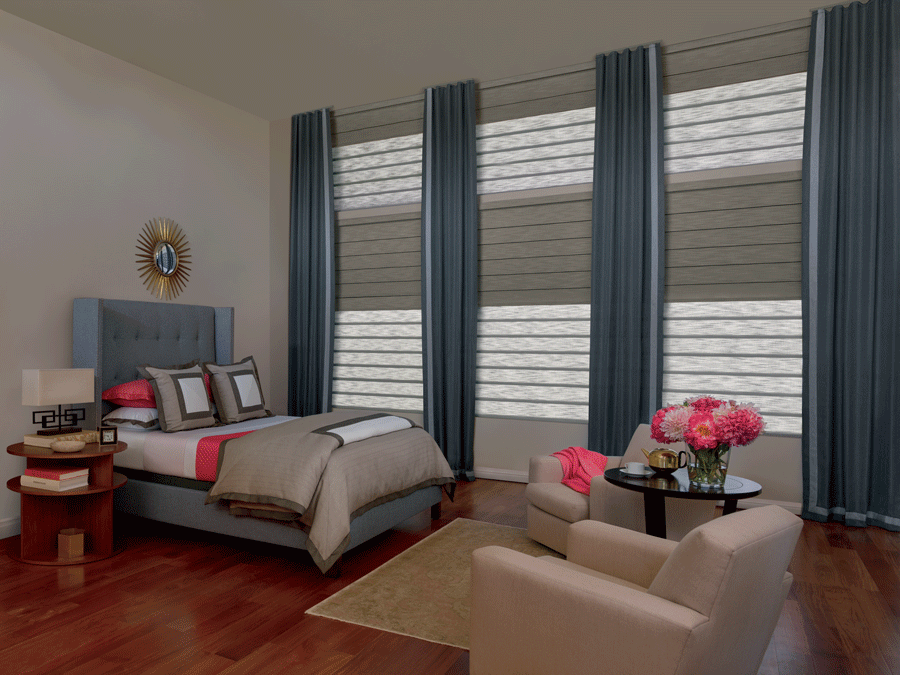 When we told you dual sheer shades were available across all collections, we meant it–even roman shades! With the latest innovations in window coverings anything is possible. Adding dual sheer shades to your romans may be the best choice for your home. Looking for a view to the outdoors or a sheer glow for your space? We have the fabric you've been looking for. So many beautiful possibilities. 
Did you choose a Favorite?
You can have ultimate light control YOUR WAY! With such a wide range of products available with the incredible feature of dual sheer shades, you will be in complete control of your atmosphere. Do you have a favorite look? But need help making your design a reality? We can help make your dream a reality. Get in touch with our team for a FREE consultation.