A well-decorated home brings many design elements together. When the textures, patterns, and finishes all draw you in, you've got yourself a masterpiece. Have you seen our collection of roller shade fabrics? If yes, you're on the right track. These textiles come in a range of colors, from neutrals that soothe, to bold colors that make a statement. In an effort to save ocean animals, we are also showcasing a sneak peek of our newest product. Let's dive in.
Keep An Open Space
Open floor plans are quite popular because of the way they create a flowing feel throughout the space. But, this can seem like a challenge when it comes to design. Everything is on display, all at once.
With each area being visible, yet requiring different solutions, we know just what to suggest. We have many fabrics that are available in across our product collections.
This kitchen is a great example of how cross collections work perfectly together in an open floor plan home.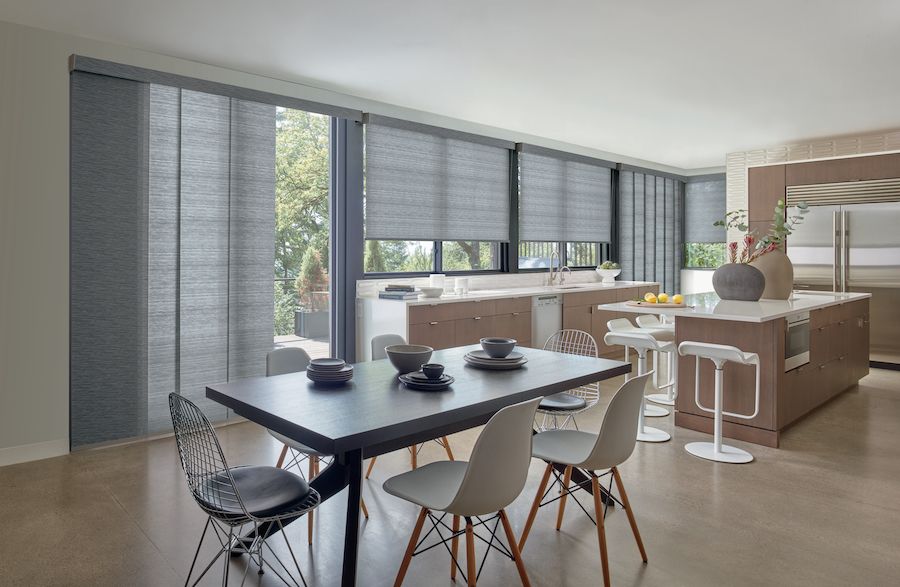 The gliding panels for the sliding glass doors are an ideal match with the roller shades for the kitchen window. The Stormy Gray fabrics used for both products make the look cohesive while still being able to be best suited for their functionality.
Reduce, Reuse, Recycle
Using fabrics to help save the ocean animals? Yes! We'd like to introduce you to the GreenScreen®Sea-TX™ fabrics.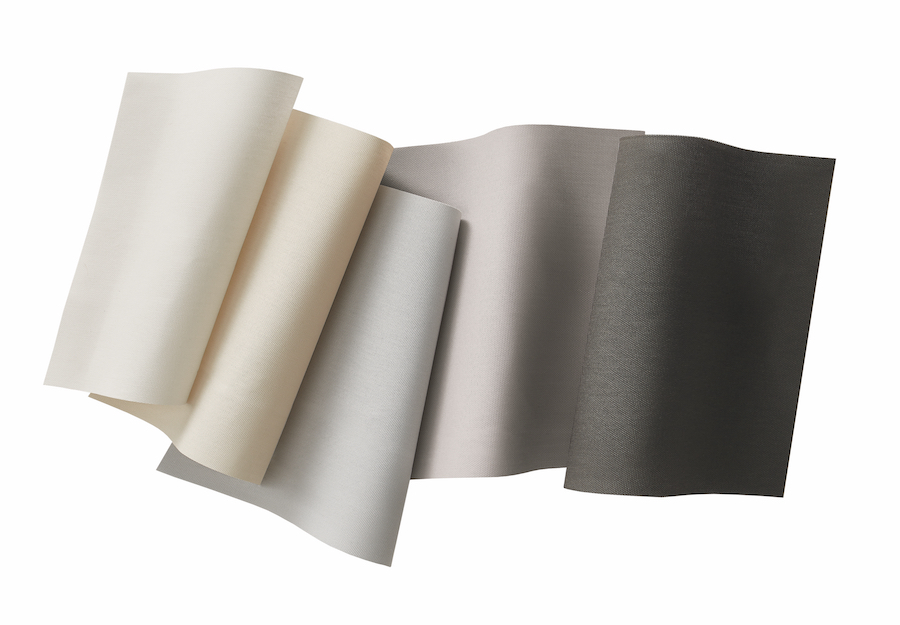 Hunter Douglas has teamed up with an engineering company to utilize the ocean plastic that has washed up on shore. These roller shade fabrics are exclusive for the Designer Screen Shades collection and come in five delicate neutrals. Their 3% openness factor allows for light filtering and reduction of glare.
Your Point of View Gets Better
The most appealing factor of Designer Screen roller shades is you can have a great view while maintaining light control. With roller shade fabrics from the screen shades collection you can customize the "openness factor." This is depending on how dense, or less dense, you choose the weave of the fabric to be. The fabric can be ordered in a range of density, from 1% to 10%.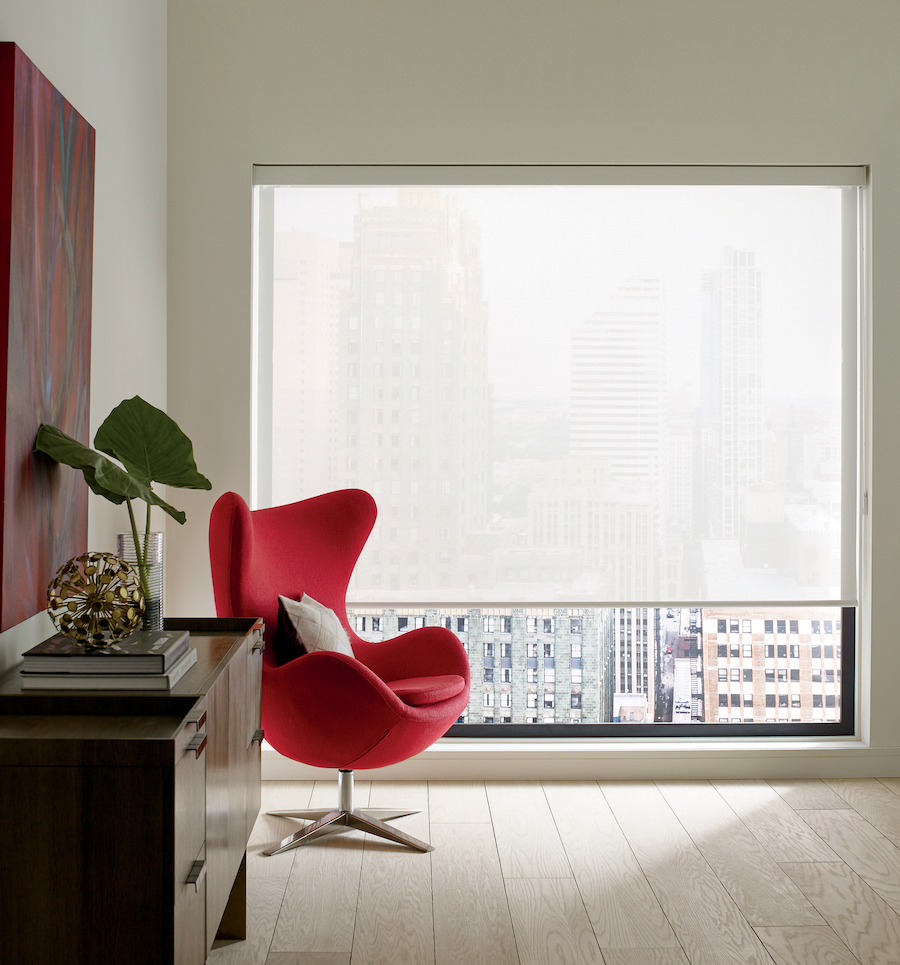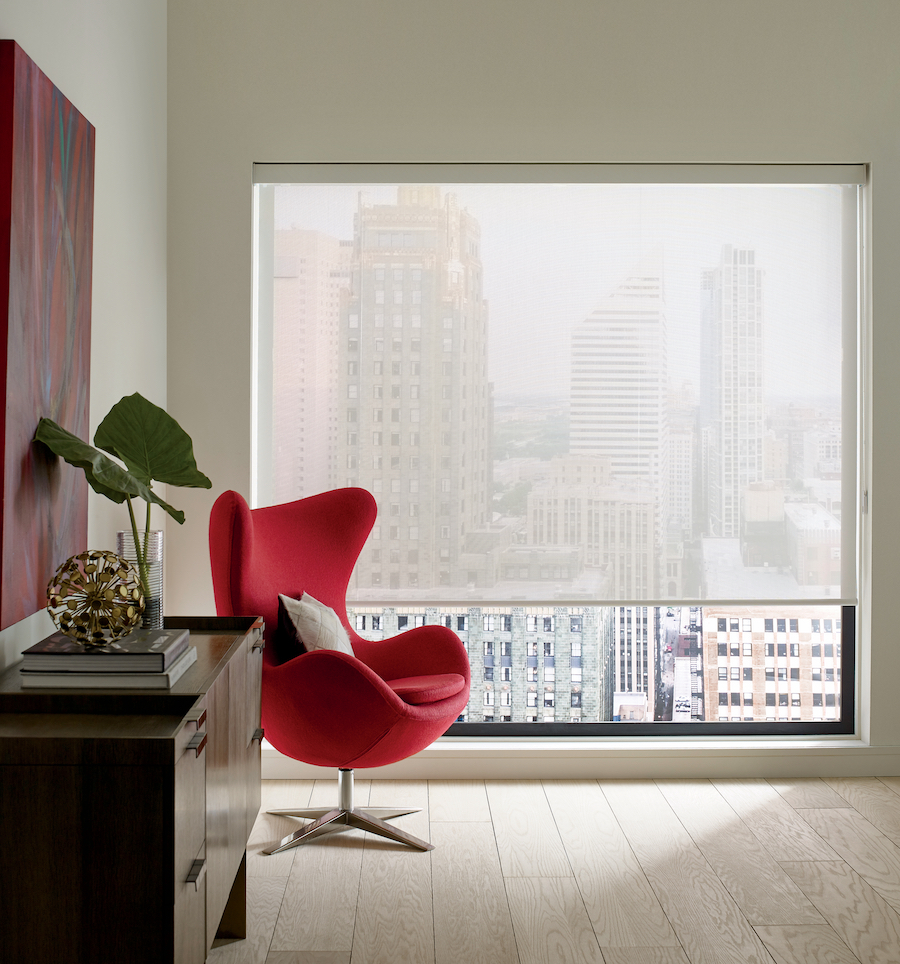 Dual Worlds
The idea of roller and screen shades is appealing because of their simplicity and view, but you're only a fan of that during the day. At night, you'd love complete darkness and are more interested in room darkening solutions. Well, lucky for you–it's possible to have it both ways.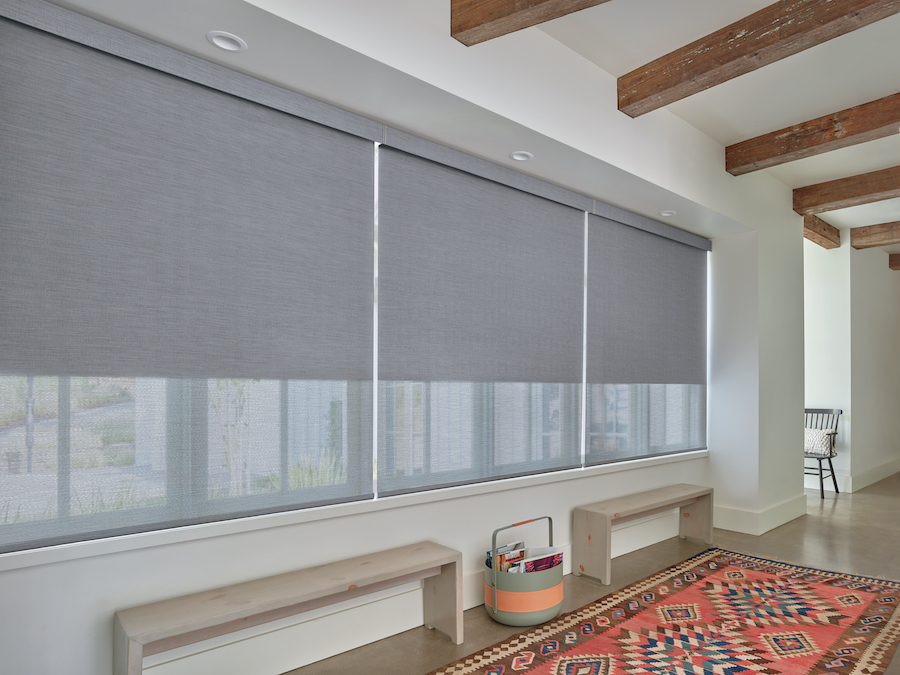 Dual shades will transform your home one window at a time. Both shades can be open for a complete view of the outside, or bring the front down to create a soft atmosphere. To get that complete blackout you want at night, or to block the sun's rays on a hot day, bring the secondary roller shade down and it's that easy.
Find the Roller Shade Fabrics Right For You
No matter the style you're going for, we can help. Our One Stop Decorating team wants to lend a helping hand to pick the roller shade fabrics that match your home's style. We would love to set up a free design consultation so contact us today!