Imagine being awoken by the shining morning sun. The light streams through your windows, gently waking your household as your shades adjust open. This dreamy scenario can become your daily reality with motorization. The incredible control will change your life. There's motorization for every room in your house, and we're here to show you the benefits. 
Every Room Can Benefit with Motorization
So, how will motorization benefit your home? Because it gives you ultimate control over your environment, you'll be able to customize your space based on comfort, security, privacy, and convenience. You can integrate your shades with your smart home system to add even more convenience to your daily schedule. Take a look at some of the benefits of motorization.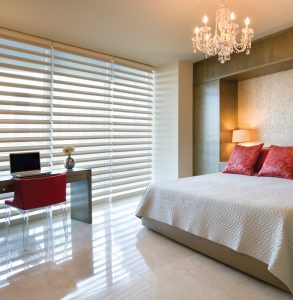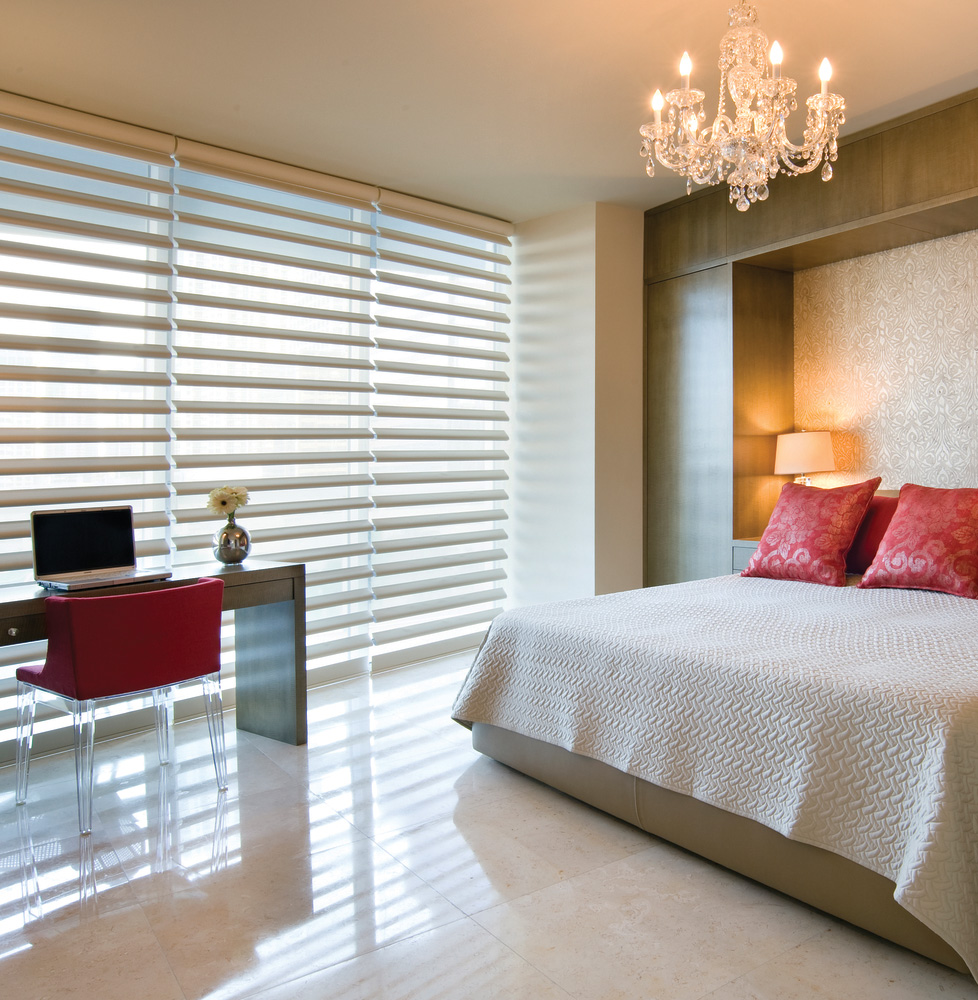 Entryway: Illuminate your space for a refreshing start to your day without compromising privacy. Incorporate special features, like top down bottom up, for great privacy solutions.
Family Room: Enjoy movie night with friends or family in a dark, glare-free environment. Transform your space into a movie theater within seconds.
Living Room: Cover your large windows during the hottest times of the day. You'll block out the bright sun and control your home's temperature.
Bedrooms: Get sleep-inducing darkness–any time of the day.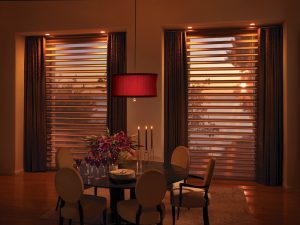 Bathrooms: Let light shine through or cover up for privacy at the touch of a button.
Kitchen: Create a schedule so your shades adjust automatically. Enjoy breakfast in a bright environment every morning.
Dining Room: Dine in a gorgeous, perfectly lit environment. Dimmed lighting will create a great atmosphere while you enjoy your view.
Office: Work in an energy-boosting environment with natural light while diffusing the glare. Adjust your shades using your smartphone or Apple Watch.
Top Features of Motorization
There are so many benefits to motorization because it's great for every lifestyle. Here are a few favorite features of some of our clients.
"We love being able to adjust our privacy at the touch of a button."
"Our bedroom has never been so cozy. The light is completely blocked out, even when we want to sleep in on Sunday mornings."
"I no longer have to worry about coming home to an overheated house. My shades keep my home's temperature steady."
Get the Convenience of Motorization Today
There's no better time than now to gain control of your home's environment. Adjust your privacy and light at the touch of a button, save your favorite settings and create personalized schedules, and even control your shades from anywhere in the world. The incredible function you'll gain with motorization will change your lifestyle. Let us help. Come visit one of our showrooms or contact our team at One Stop Decorating for a free, in-home consultation.