During your morning cup of coffee, it's dark out. When dinner time rolls around, it's dark again. Each winter our days feel much shorter than the rest of the year because we're seeing less of the sun. But, we're here with good news for you! We've come up with the best ways to increase light throughout your home, even during these winter months. The right window treatments will work wonders for you!
Daylighting
Daylighting means the interior of your home is lit up via natural light, as opposed to artificial light. This is important for two main reasons. One, it helps to save money by cutting back on the amount of light switches that are flipped up. And second, you'll begin to feel better as your body follows the natural light cycles that occur throughout the day. We have a few ways to best achieve this…
Tilt to Increase Light
Have you heard of "louvers" on interior shutters? Or "slats" on blinds? What about "vanes" on fabric shades like Pirouettes and Silhouettes?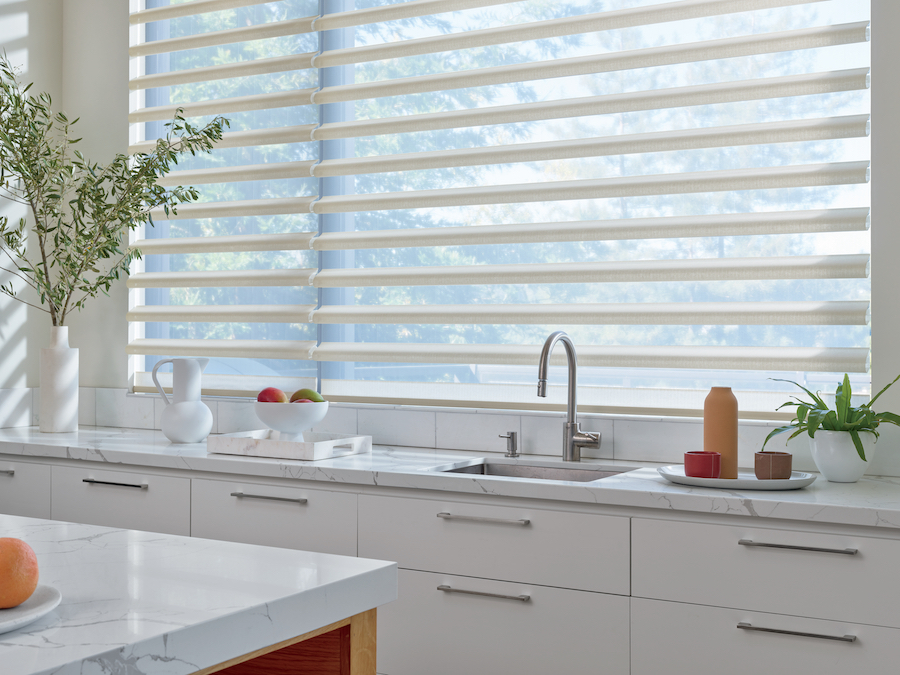 They allow you to direct the light at angles, so you don't have to suffer with light shining into your eyes, but you can also bring more light into the room. This ensures added comfort, privacy, energy efficiency, and more.
Utilize Top Down Shades to Increase Light
Most likely, you've noticed the subtle difference in how a lamp lights a room versus a ceiling light fixture. The same effect can be seen in shades and which part of your windows you leave exposed. Top down bottom up shades help to bring light in across the top of the room, near the ceiling, to illuminate the entire room while still creating a cozy atmosphere by not having it be too bright.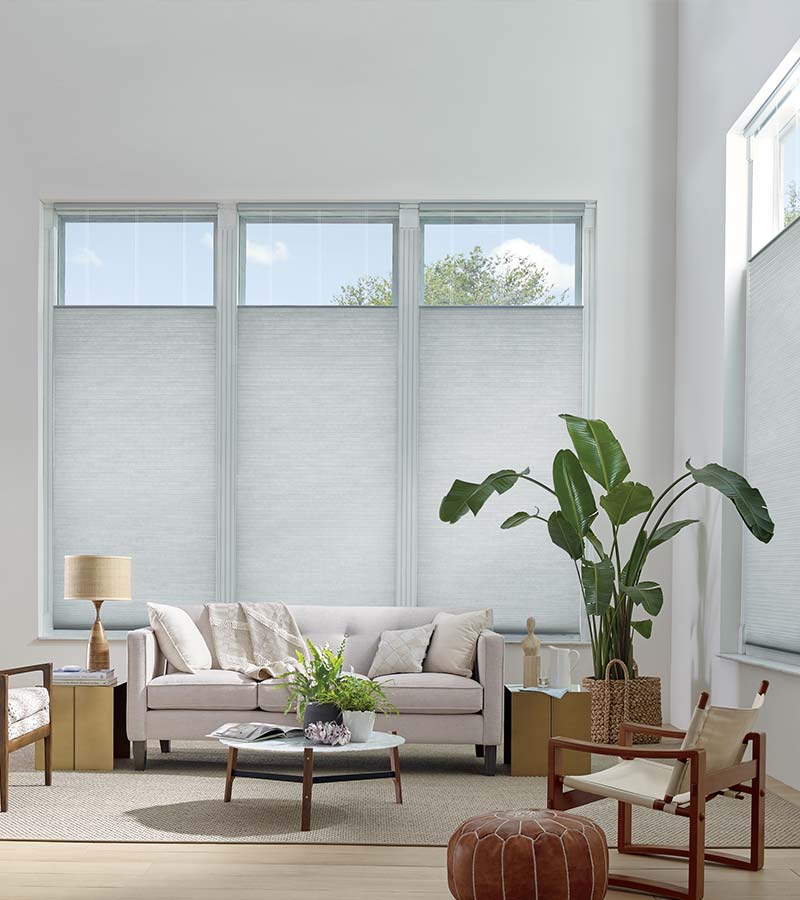 Let Your Shades Work for You
Smart home technology is becoming more and more prevalent in our homes, and smart shades are no exception to that! Automated window treatments allow you to adjust them from no matter where you are, set schedules, and even adjust those that are located behind furniture.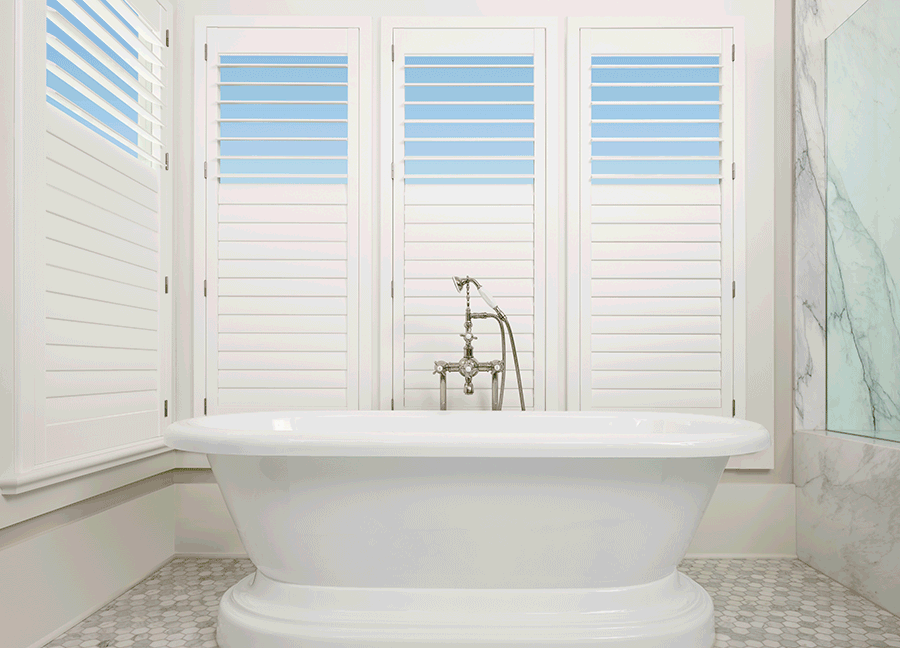 PowerView® automation is the app that makes this all possible for your home and your window treatments. Daylighting will now be a normal part of your day thanks to this effortless feature!
Dual Shades, the Best of Both Worlds
Many people like the look they get with shades, blinds, or shutters, but they don't want to sacrifice the natural light that flows into their home. Now you can have both! Dual shades are becoming more and more popular these days.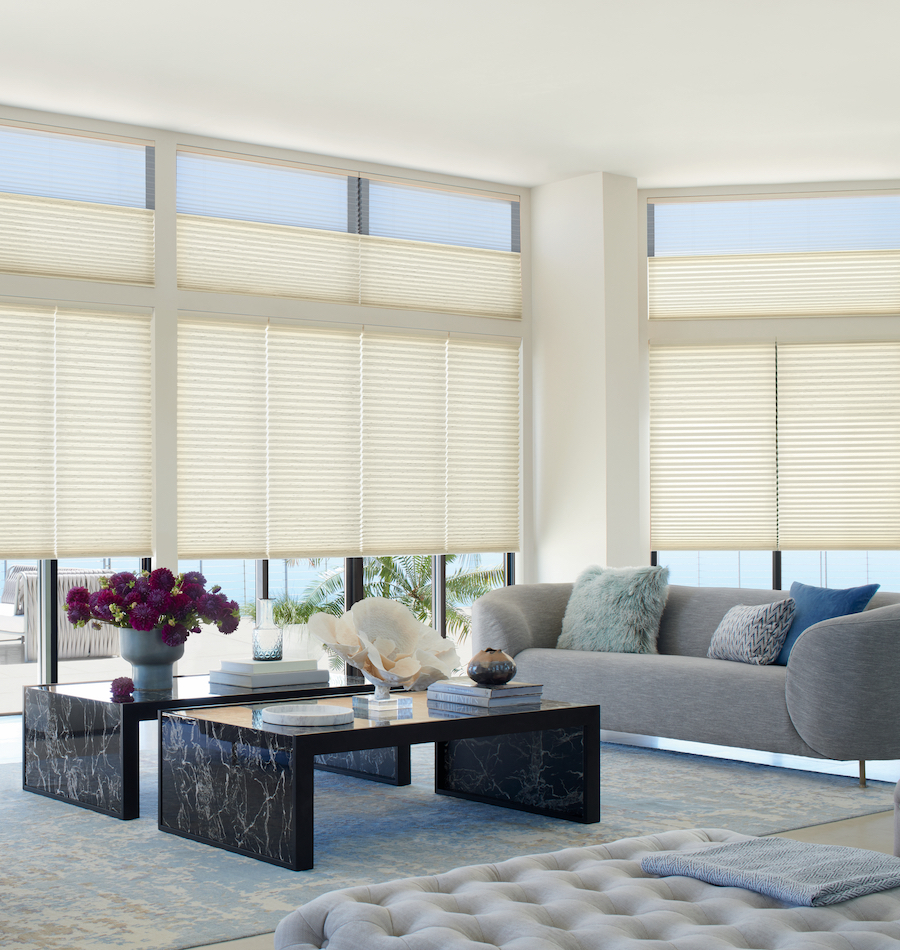 Your windows are stylishly covered, which means you can simply diffuse the light and reduce the glare. Or, you can simply open everything up to let the morning light heat your home. When you are needing even more control than the light filtering shade, you can drop down the secondary shade into place.
Our team here at One Stop Decorating is passionate about helping you find the best window treatments for your home and lifestyle. Contact us today for your FREE design consultation.