In the wake of New York Fashion Week, it's time to get inspired by the Pantone Color Institute's top ten color palette for 2024.  Mixed in with the vibrant are come classic, natural hues we are crazy about. Let's explore the new palette when it comes to home decor. Are you as excited as us? We hope so!
Colorfully Worth the Wait
There is always an exciting buzz around the newness of the announced palette. Positioned in-between the visual appeal there is always a cultural movement deserving of the same attention. The latest color trends that have been described as lively and full of optimism are sure to be of "inspiring personalization and freedom."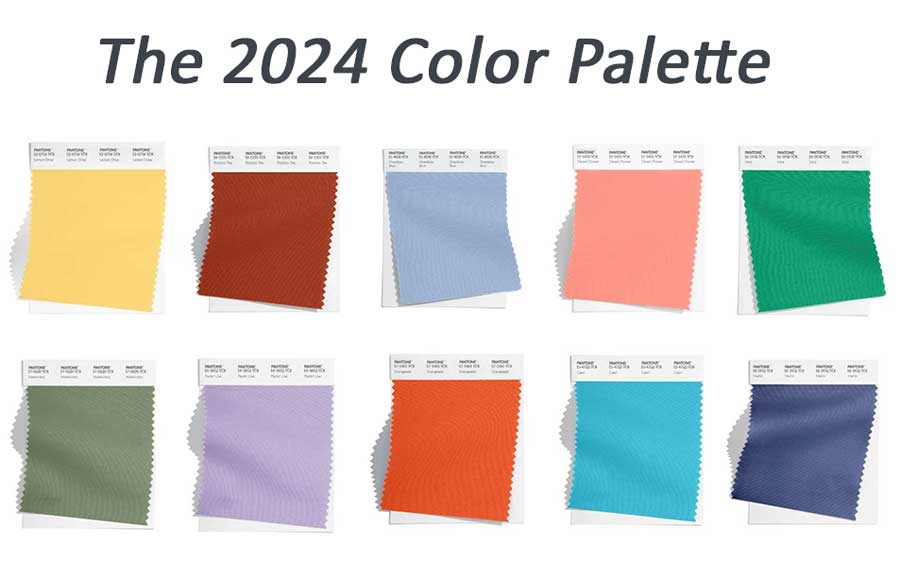 Self-expression is commonly associated with loud and bold. We love that! However, sometimes it's nice to have some quiet in neutrals.

In the true nature of neutrals, these are great by themselves or served all together as one. Warm up with browns or cool down with the grays. Add both for your own vibe!
Just Add Color
It's been a common occurrence across the interior design world to use solely neutrals. We get it. It can be peaceful and anti-static. But, do you feel like you're missing something? That could be the latest color trends. Start small. Add some decorative pillows, vases, or blankets. These are easy to move, mix, and relatively inexpensive to see if you're liking the vision. Want to keep going after that? Go for it! Add furniture, wall accents, or even window treatments…just add color!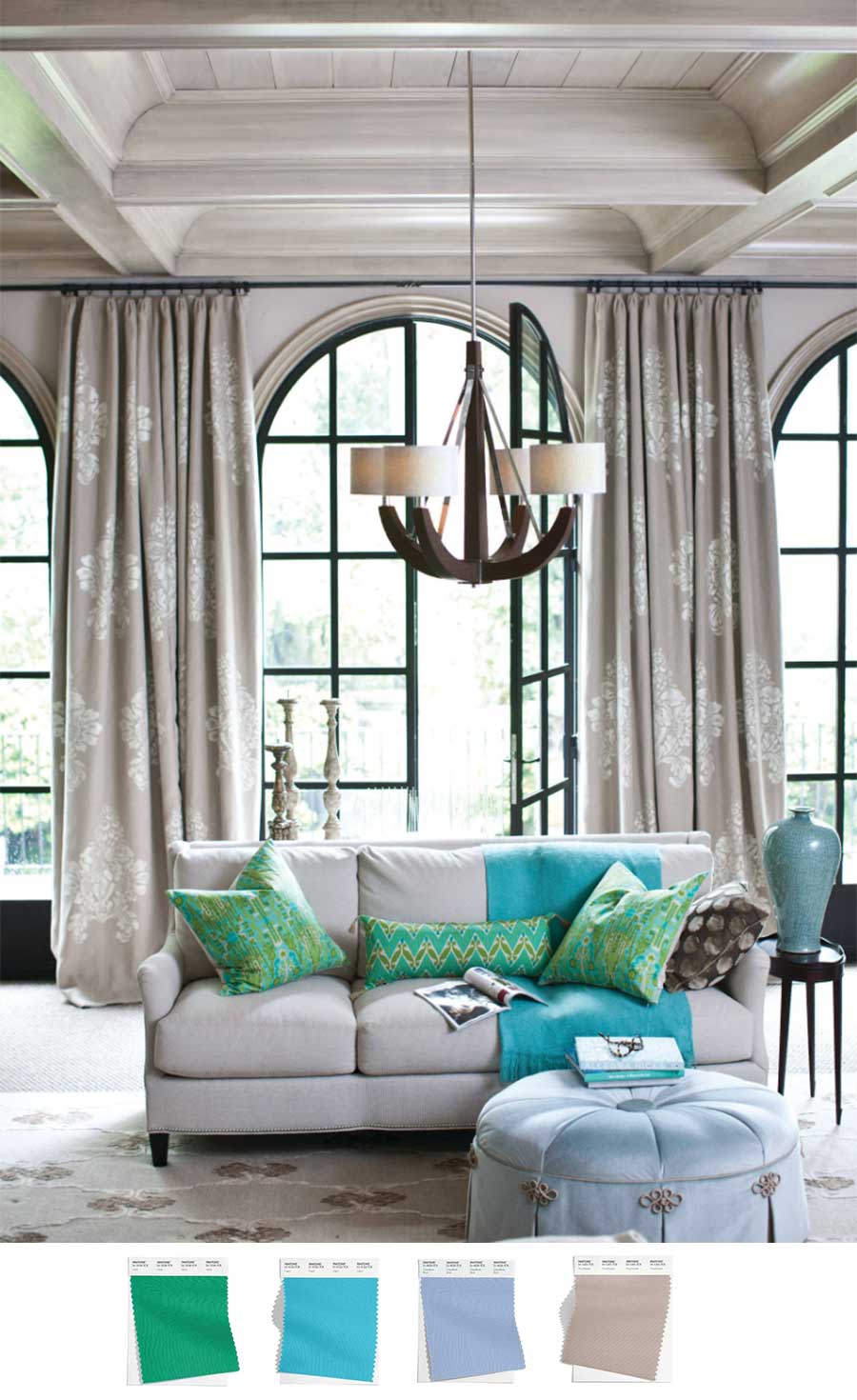 Standout Combos
A lot of focus with design is what you're SUPPOSED to do. However, it's important to focus on what YOU like. Color combinations for example. Blue and orange are seen as opposites so use them to each other's advantage. Make one the standout and the other as a supportive accent.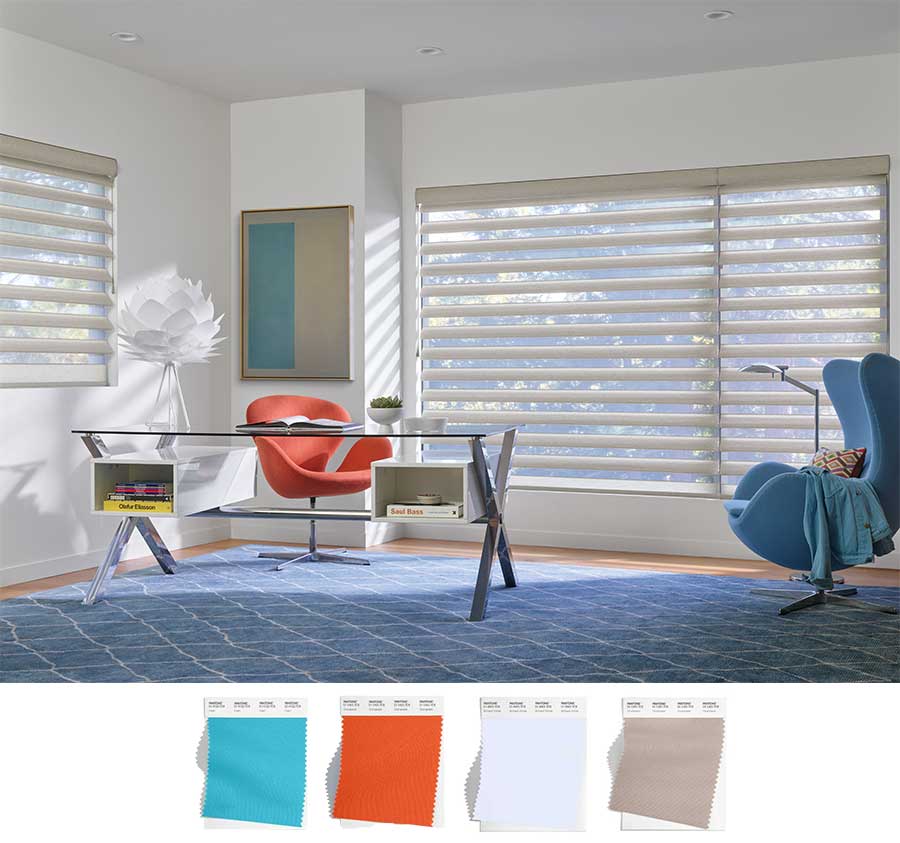 What about when it comes to window treatments? This home shows a very neutral foundation with soft white walls. With large windows like this you can either warm it up with browns/greens or cool down with grays/blues. They chose warm beige Pirouette Shades to elevate the space.
Jaw Dropping Accent
It's fun to make your space your own by expressing yourself with color. We love how this pastel lilac breathes life to this amazing home office. The patterned black and white flooring is a nice steady visual base with the wall taking the cake.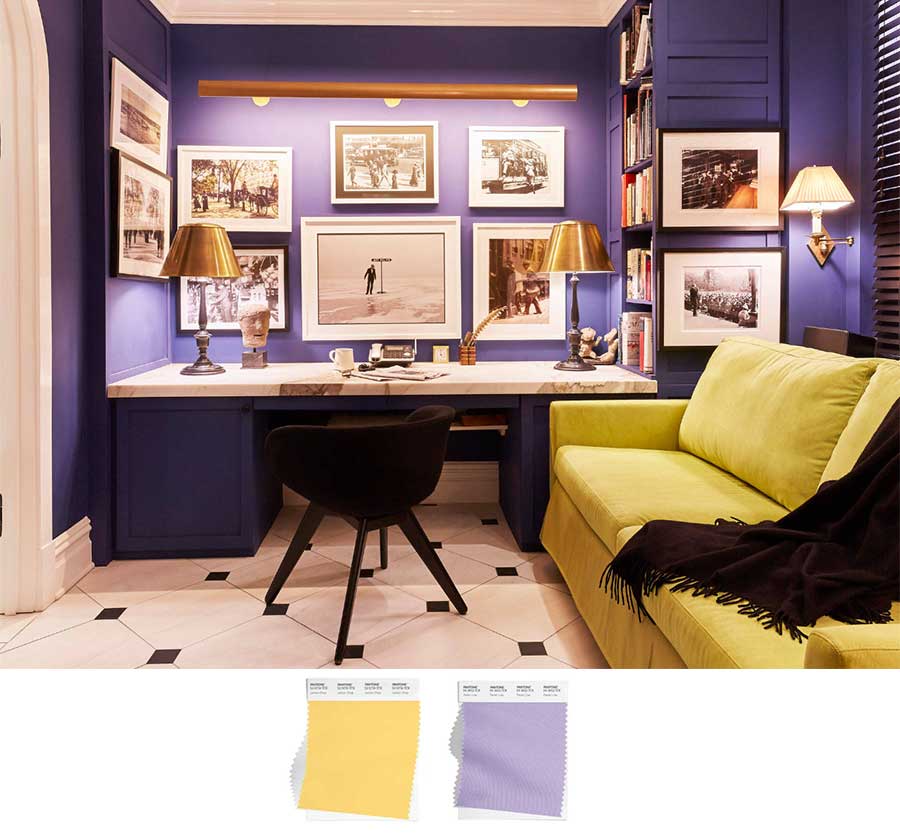 Your Home, Your Way
You spend a lot of time at home so it should be a reflection of you. Don't decorate for anyone else but the one in the mirror. Add vibrance and accents that bring you happiness and bliss. The latest color trends are a great start if inspiration is needed.
Never forget window coverings as an essential home accent. They are called the art of the window for a reason. They bring color, texture, and vibrance to elevate your home. Our experts at One Stop Decorating would love to see how you'd like to bring the latest color trends into your space. Maybe a small accent or a big leap? Contact us today for a free in-home design consultation. We are looking forward to hearing from you.