Here's to all the parents out there who ask: How can I help my kids sleep better? It's a real struggle sometimes. Along with daily mood changes and difficulty controlling themselves, a child's health can suffer due to poor sleep. Are you tired of exhausted kids wreaking havoc in your household? Try the "kids sleep better challenge," and take back control. Here's where to start… 
Awaken the Senses
Biologically, we are equipped with sensors to make us aware of our atmosphere. We can use the 5 senses to benefit our sleep. This idea employs smell, sound, sight, touch and taste to regulate our bodies. Learn to awaken the senses and help kids recover from their busy days.
Smell: 
First, use aromatherapy to calm the body. Certain smells have been proven to induce a relaxed vibe and have been used for centuries. Try lavender and rose scents to create the right sleep atmosphere in your home; fresh flowers, lotions, bath salts are a good place to begin.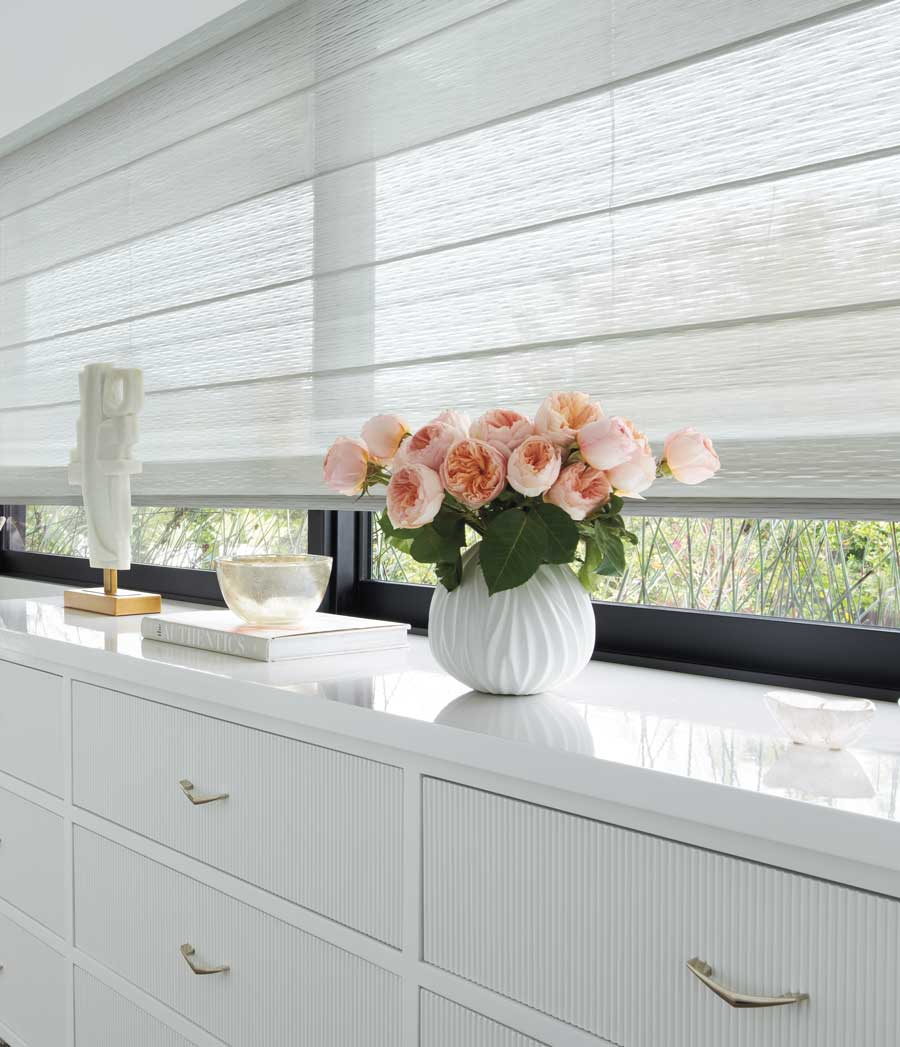 Sound: 
When it comes to sound, most of us like it quiet when we sleep. But "white noise," and its ability to lull us to sleep, is incredibly helpful, too. To help get kids to sleep, set up a noise machine or small fan in their bedrooms. Another way to muffle sound is with fabrics at the window. Draperies, curtains and honeycomb shades are the best window treatment products for absorbing sound. Carpets, wall decor and bedding can make a big difference too.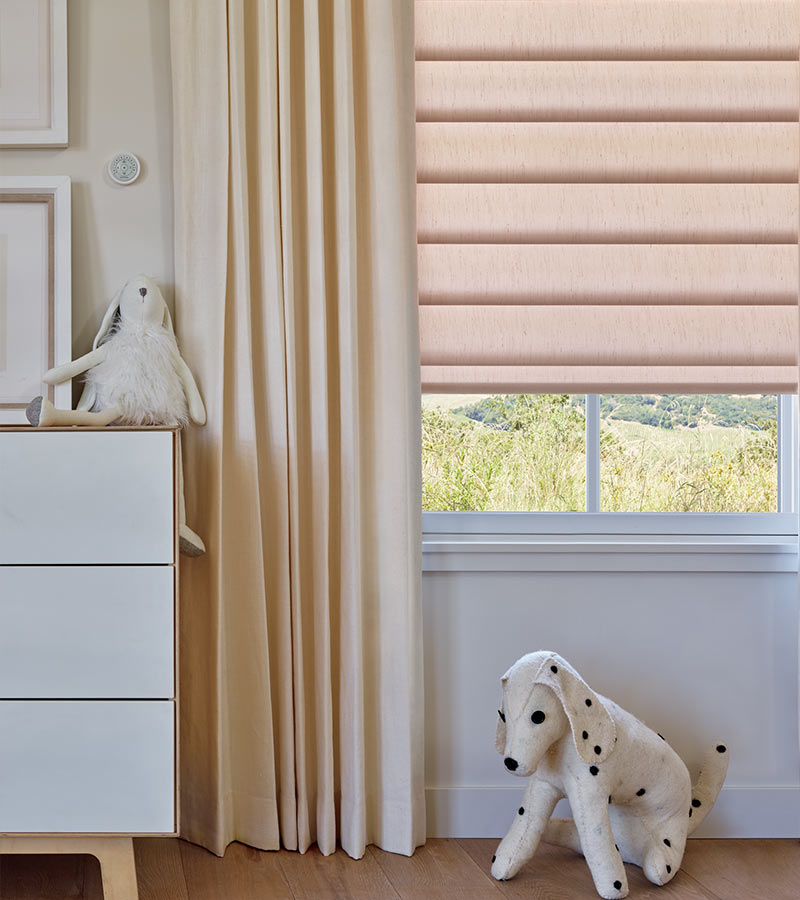 Taste: 
What does taste have to do with helping kids sleep better? Certain foods can interrupt sleep, while other foods help kids sleep the whole night through. You know your kids best, improve their sleep habits by offering the right bedtime snack.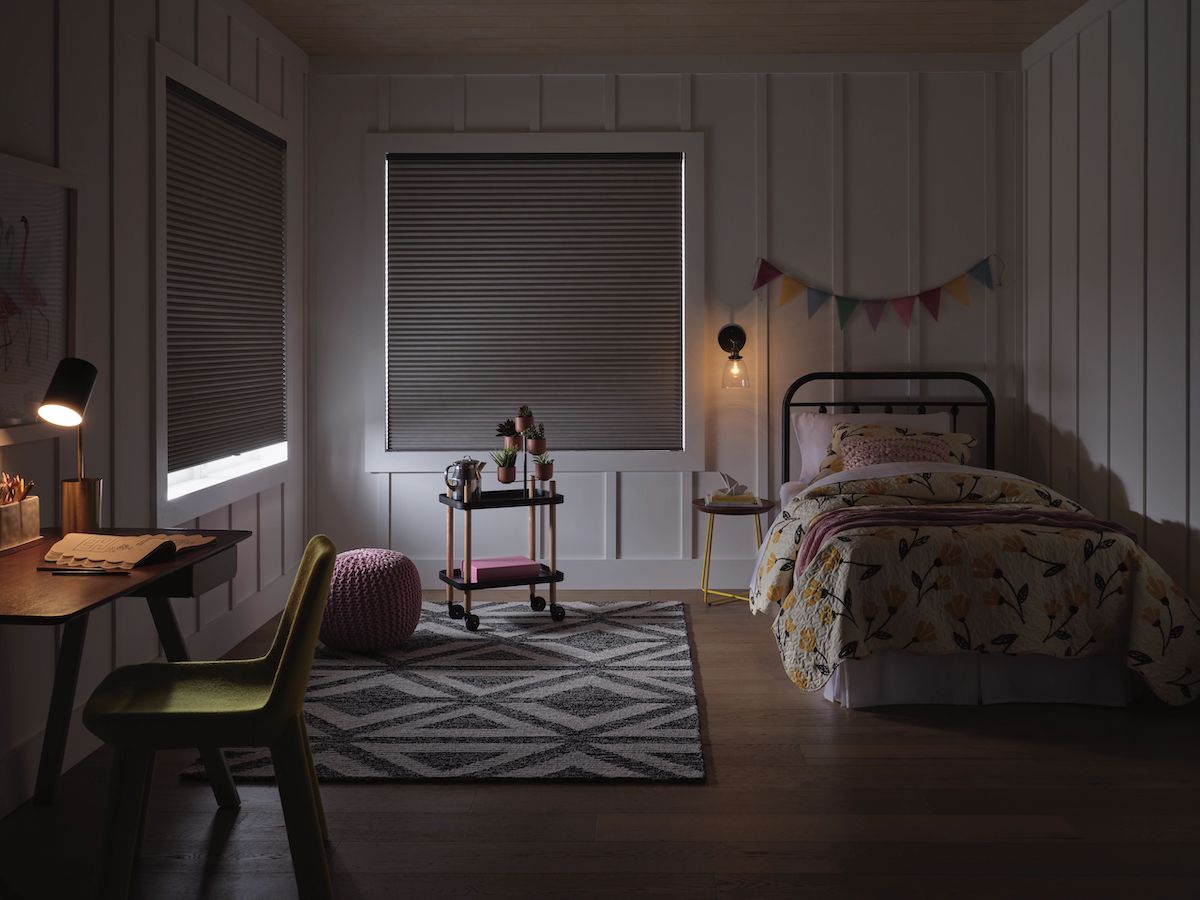 Sight:
As we all know, bright light interferes with good sleep. But creating the right sleep environment for kids takes a bit more planning than a dark room. Kids awaken at the slightest disturbance, and have a difficult time getting back to sleep. If you have an early riser, you know how important it is to protect the lighting environment of their bedrooms-once the sun comes up, they are up. The first step to ensuring your kids sleep longer is by adding room darkening shades. This will help keep the bedroom dark. Next, add draperies to block the light entering around the shades. Lastly, for complete confidence, the LightLock feature seals out the light for good.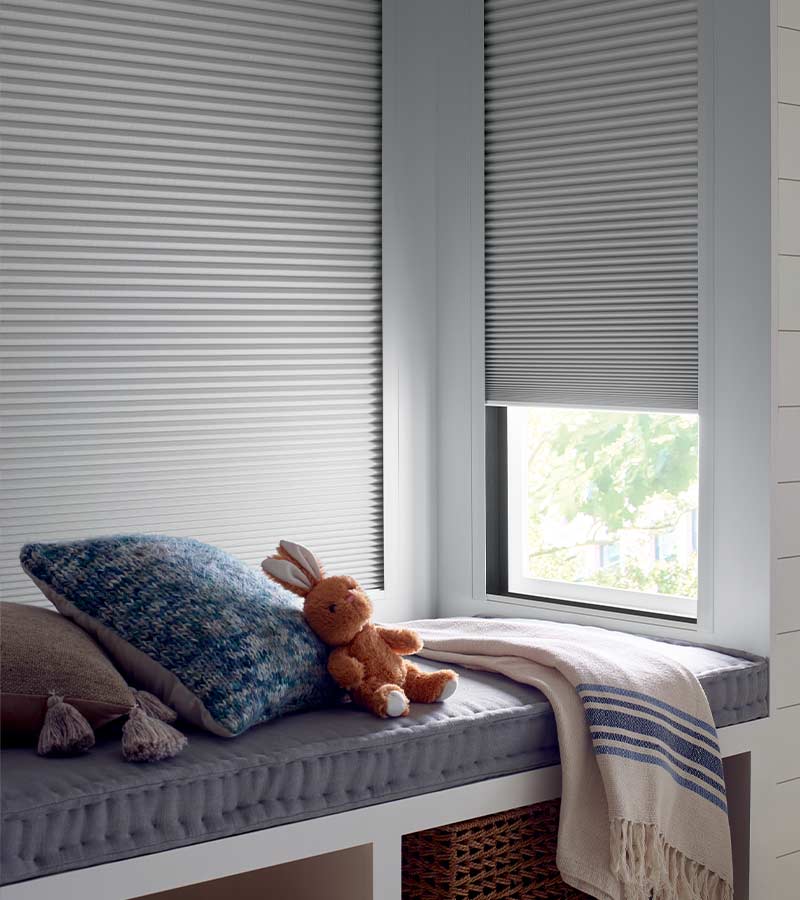 Touch:
Finally, keeping the kids warm and cozy is a recipe for good sleep. Make sure their bedding is comfortable–not too hot, not too cold. In general, a bedroom should be no warmer than 75 degrees for good sleep. Your window treatments can help regulate the temperatures. Room darkening shades and curtains can block the hot sun from heating up the bedroom all day. During cooler months, they act as insulators and keep the bedroom at a consistent temperature.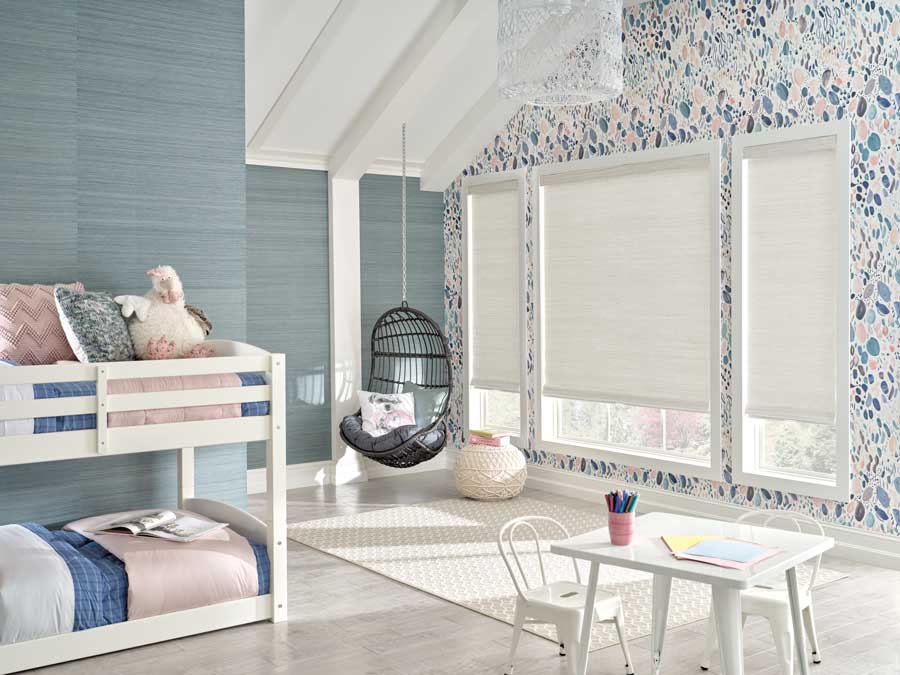 Kids Sleep Better Challenge: Accepted
In the end, creating the best possible environment is critical in helping kids get better sleep. Use the 5 senses to establish a routine, and get their bodies ready for sleep. When children sleep, we all experience better sleep. Try window coverings that block the light and absorb sound. We can help design the bedrooms in your home for optimum sleep.  Get in touch with us for your FREE in-home consultation in the Kansas City area.