There is a certain allure when it comes to minimalist design. The simple, clean lines create the look of an uncluttered space. If you're attuned to the latest trends in interior design, you've undoubtedly witnessed the rise of minimalism in recent years. Minimalist design has emerged as a guiding light that leads us to a more functional and tranquil space. The experts at Houzz are reviewing a new book that helps understand how to best achieve a minimalist design in your home. One thing that you may not consider as you're adopting this style, is the importance of incorporating window coverings. Believe it or not, they play a big role in the look and feel of your space! 
Cords
If you were to look at your windows, do you see those long, dangling cords? These cords are not only a potential hazard to your animals and your kids, but they also distract from the overall look of your home. Removing these cords will undoubtedly make your space feel cleaner. There is an added benefit of having peace of mind when your young ones and furry friends roam the room.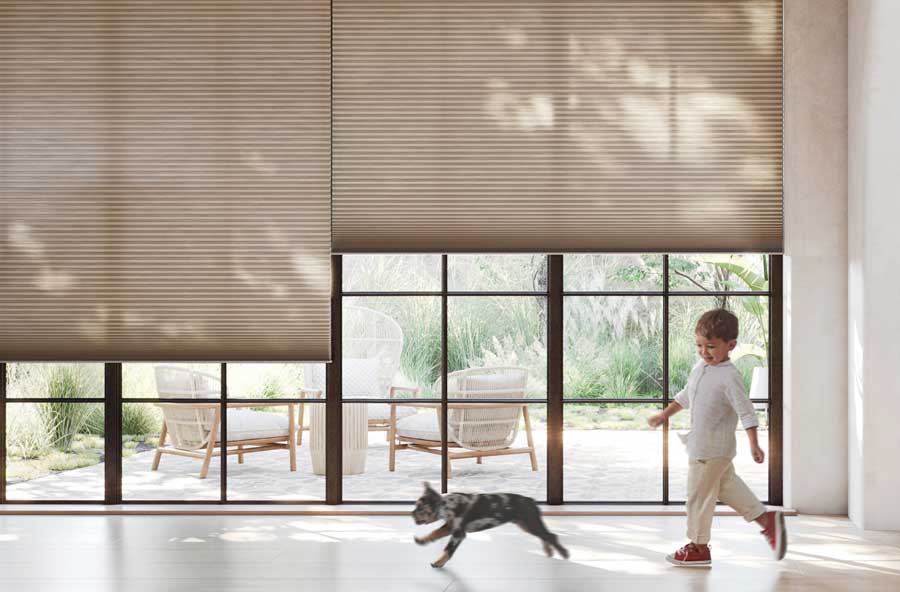 Blending
As you start to gravitate towards a minimalist design, you might be tempted to forego window coverings entirely. However, you risk exposing your home to relentless UV rays and sunlight. We have a suggestion to get the best of both worlds. By selecting window covering fabrics that blend with your wall's palette, will keep your space feeling fresh and the monochromatic will not distract from the overall atmosphere you wish to create.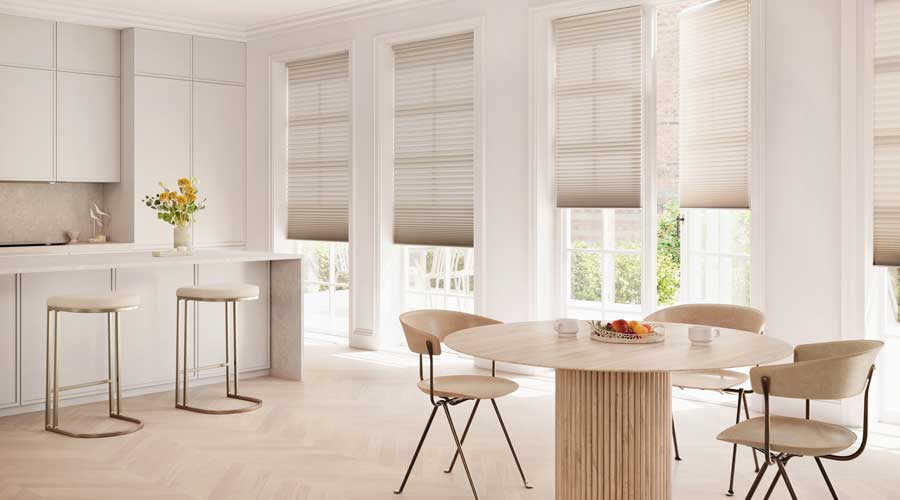 Rolling
As the search continues for the perfect window coverings for your home's minimalist design, you may be daydreaming about having treatments drape down the windows. As they ascend back to their original place, you may see the fabric bunching up and overlapping. Thus, giving your window treatments a disheveled appearance. The good news is that we have a variety of coverings that have rolling mechanisms that can save you from this predicament.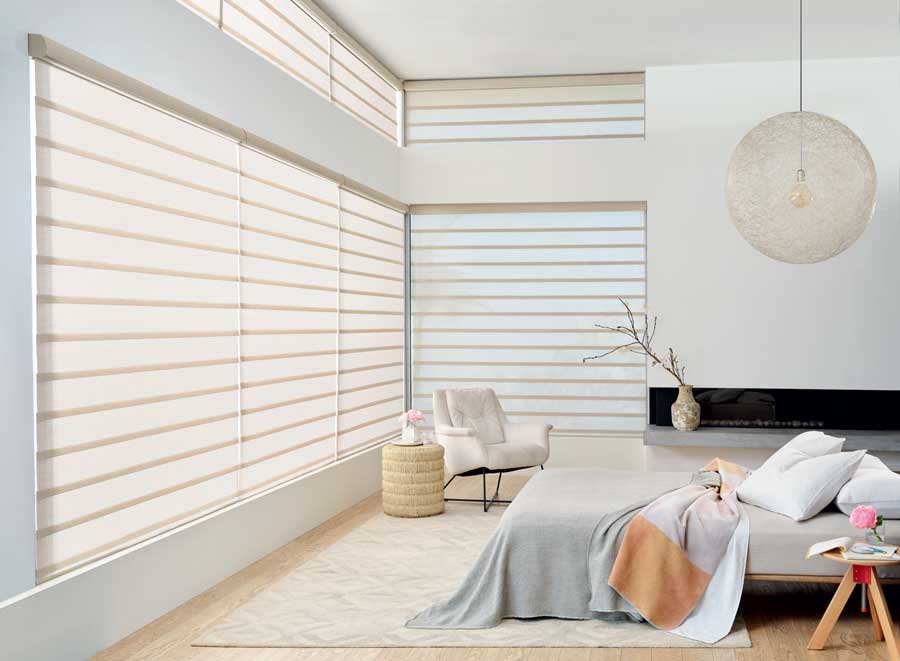 Within our collection of roller shades, there are a couple of options that we recommend! The classic Roman shades now have rolling mechanisms. Even the sophisticated cellular shades do as well. They ascend with grace and disappear into their headrails, leaving behind a canvas of unrivaled sleekness. Leaving your space with the minimalist design look you have been looking for. 
Low Profile
Say goodbye to those unnecessarily bulky window treatments. The very essence of minimalist design shines a light on a low-profile aesthetic. Even the once-neglected headrail now becomes a playground for your creativity! Some options offer modern squared-off versions that mirror your style.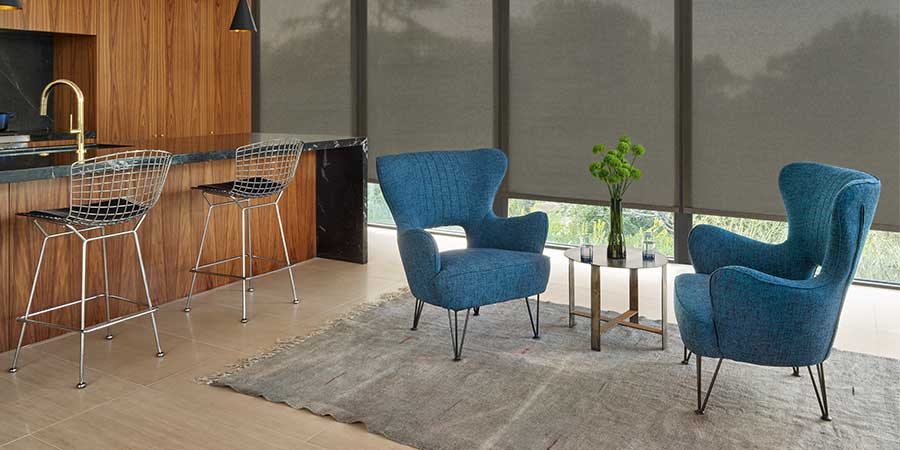 Motorization
Do you want to enjoy the looks of a minimalist design but understand the importance of window coverings? You may feel like you are stuck. But did you know that you can have your cake and eat it, too? Allow us to introduce you to automation. With the touch of a button, a voice command, or a tap on your smartphone, your window coverings can effortlessly open or close! This provides you with a beautiful view or privacy when desired.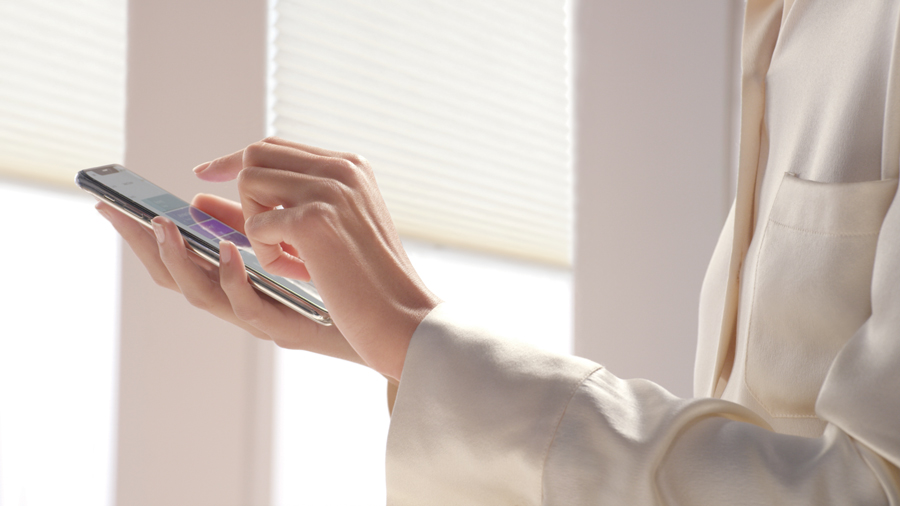 Achieving Minimalist Design
If you are ready to infuse your home with minimalist design, our team of experts at One Stop Decorating is here to help! Contact us today to schedule a FREE consultation.