With the warmer temperatures rolling in, have you been able to open up your windows yet this season? Letting the outdoors in can be such a breath of fresh air. With the refreshing spring sights, it can cause feelings of wanting a bit of a refresh within the walls of your home as well. This is where we come in! Layering drapery can be a welcoming way to marry both style and function around your windows.
1. Prints and Patterns Make a Nice Touch
No matter your style, with our extensive collection of fabrics, there is sure to be a print or pattern that matches your taste! Implementing a print helps to add personality, color, and texture to your windows.
When going with a layering drapery look, we recommend keeping either the shade or the drapes in a solid color. That will help to keep the two treatments cohesive without becoming overwhelming with two different patterns.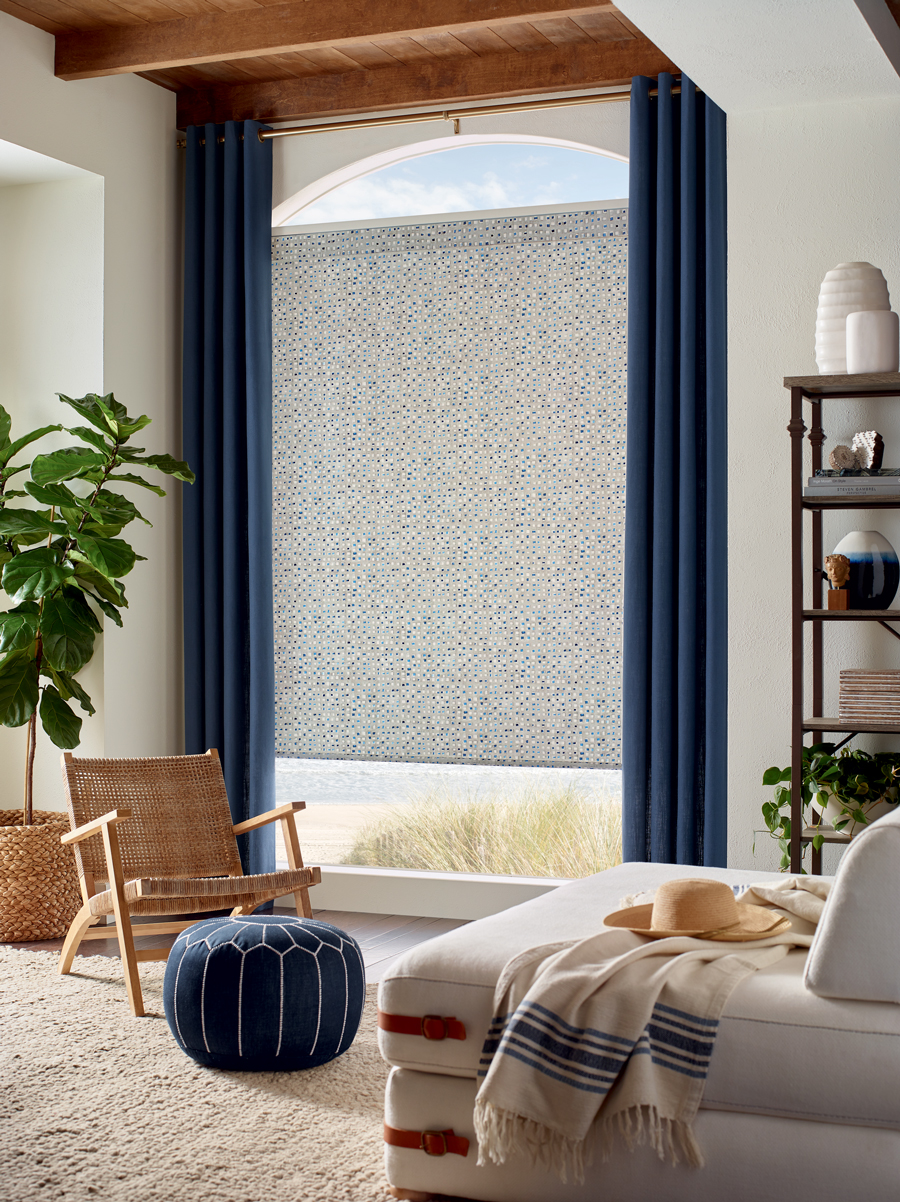 2. Selecting Hardware
Hardware is like jewelry for your windows. It comes in many colors and styles and truly ties the entire window look together. A solid matte black can add a bold touch, while gold adds a softer note.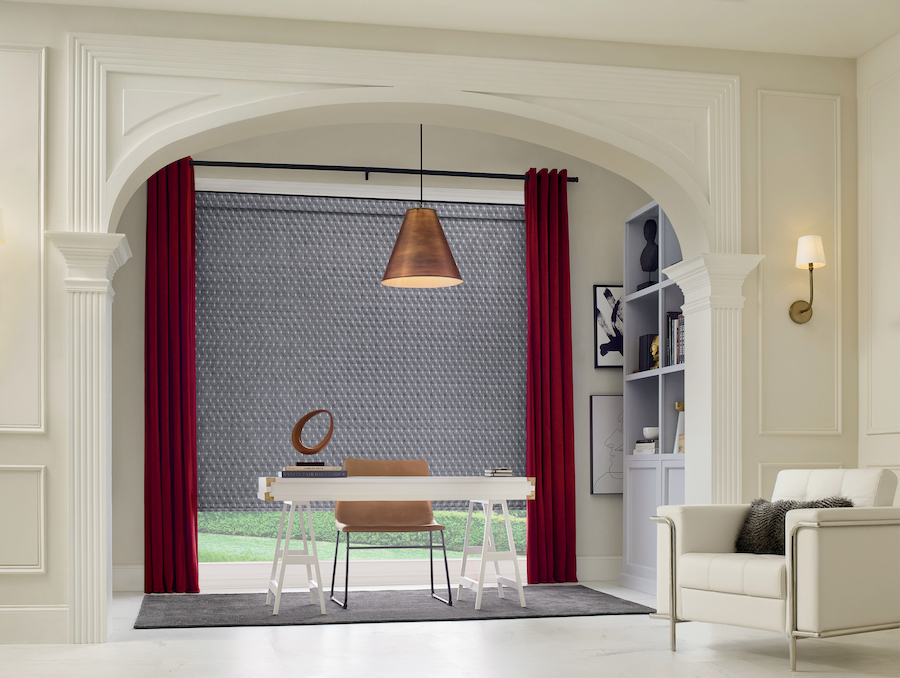 A good place to start with hardware is to see what hues you already have throughout your home. What finishes are you the most drawn to? We have a large selection of metals to choose from, so you're sure to find the perfect ones that you love and that match the treatments you end up choosing. Another favorite hardware tip of ours: Hang the rod closer to the ceiling. This helps to make the ceilings feel taller and the entire room feel larger.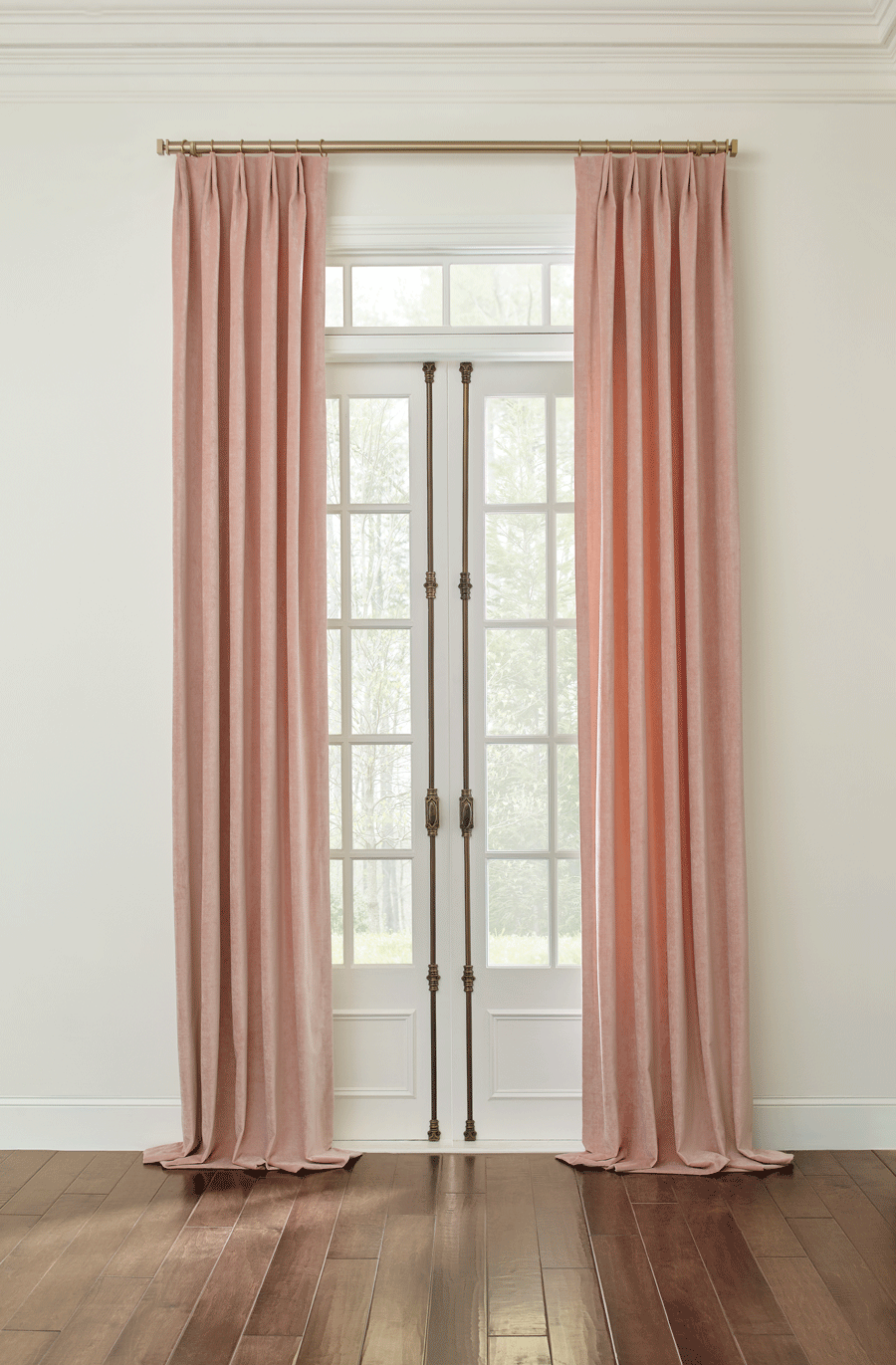 3. Ideal Atmosphere?
Each room in your home serves a different purpose. And with that, there are different atmospheres throughout different spaces. If you're dressing the windows in the dining room, they're likely to look different than the treatments you would select for your master bedroom.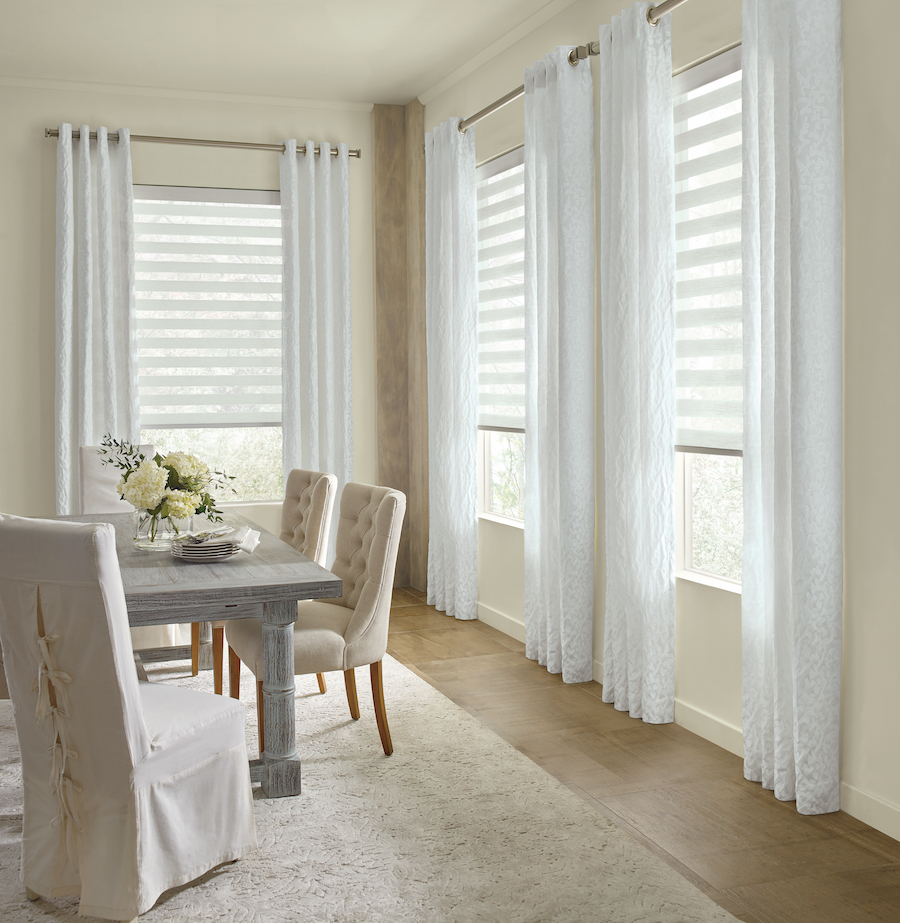 In a more public space in the home, it's helpful to have lighter treatments so the light can still pour in but not be glaring. Then when it comes to rooms where you desire more privacy, a thicker shade or drape can come into play. Room darkening shades offer that extra privacy and light control that are perfect for bedrooms.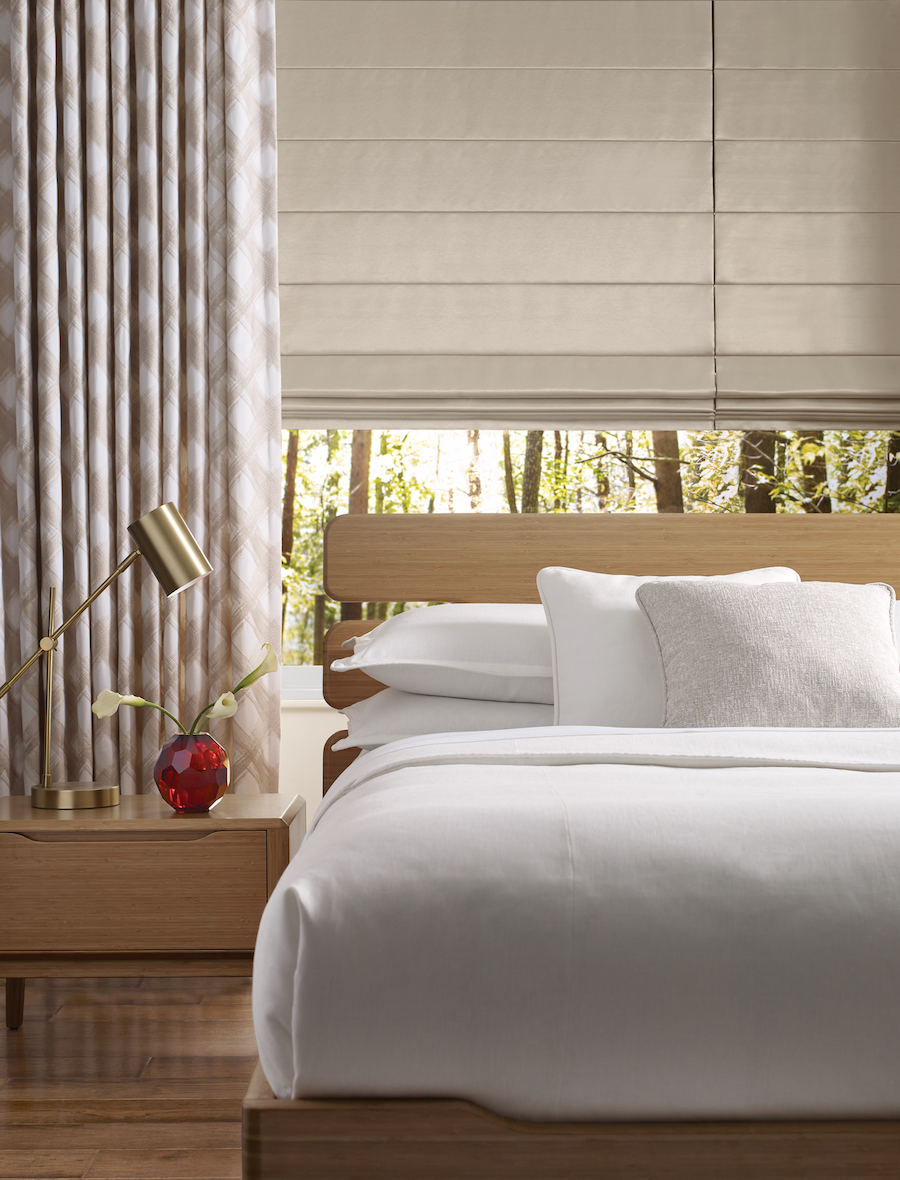 4. Add Simplicity with Smart Shades
It's no secret that smart shades can add a level of convenience that is otherwise unparalleled with other window treatments. When it comes to layering drapery, you could select a smart shade to pair with the draperies of your choosing. Not only do they add convenience, but they can also improve light control, privacy, energy efficiency, and more.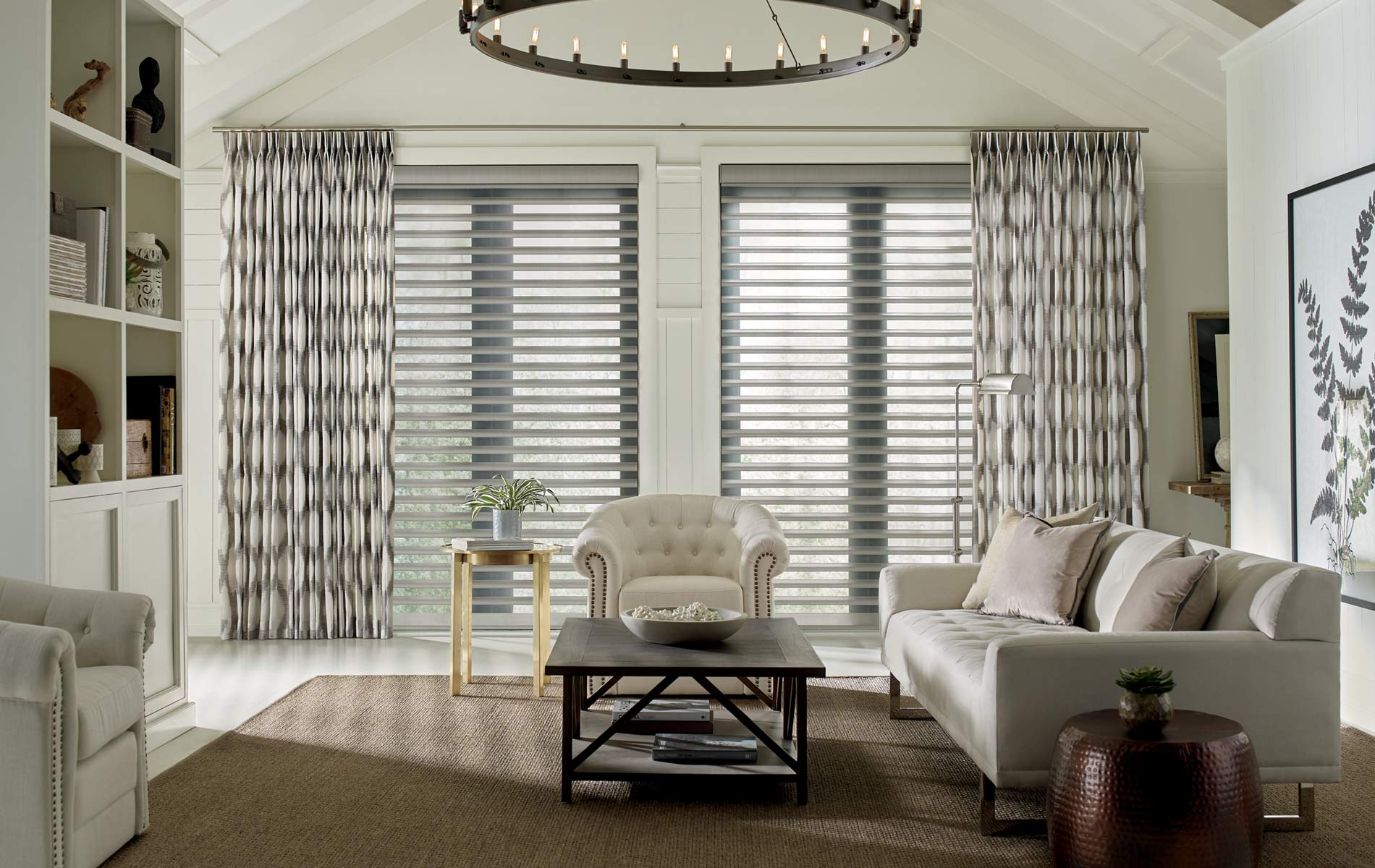 Let Our Team Help with Layering Draperies
Picking out the right window treatments for each different window in your home can be a bit tricky, let alone selecting two for certain windows! No need to fret, our team of experts is here to help you with every step along the way. Let's narrow down your window needs and we can work together to find the layering drapery look you want to fit your style and functional needs. Contact us for your FREE consultation.