Ready to get outdoors? In Kansas City, springtime is fast approaching, and soon we'll be using our patio spaces quite often. Once that happens, the projects begin. This is the time of year that questions about covering doors come up. If you've got questions, we've got answers. From french doors & sliders, to privacy issues and beyond, let's learn how to improve your space by upgrading where it matters most. 
How do I make my front door private?
If it's privacy from the street you need, we have a number of options. It's common for homes to have small side windows on either side of their front door called sidelights. We have solutions that allow you to cover these narrow windows in a subtle way while adding a sense of security for your family. You can decide on the level of privacy needed by choosing from one of many products and features.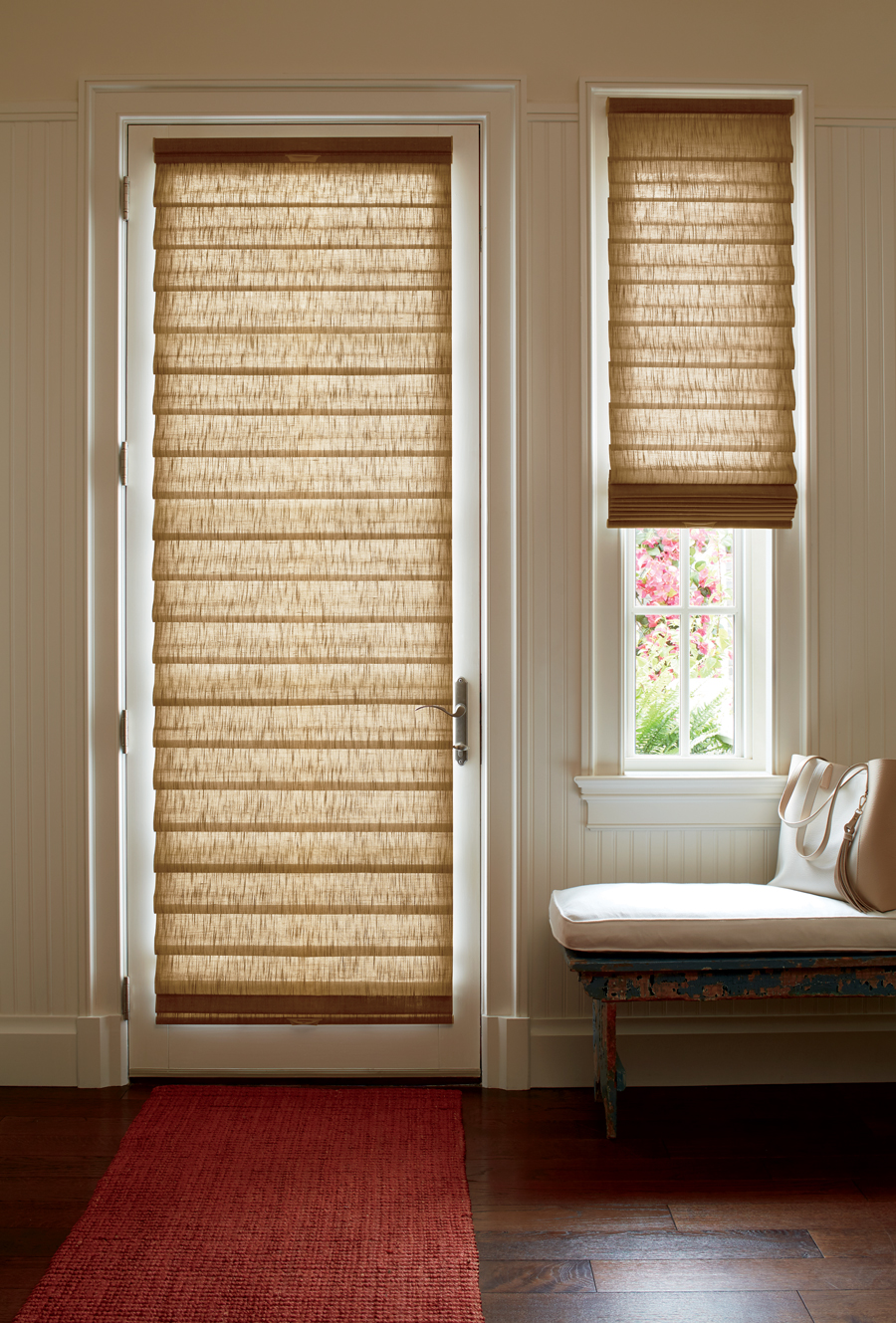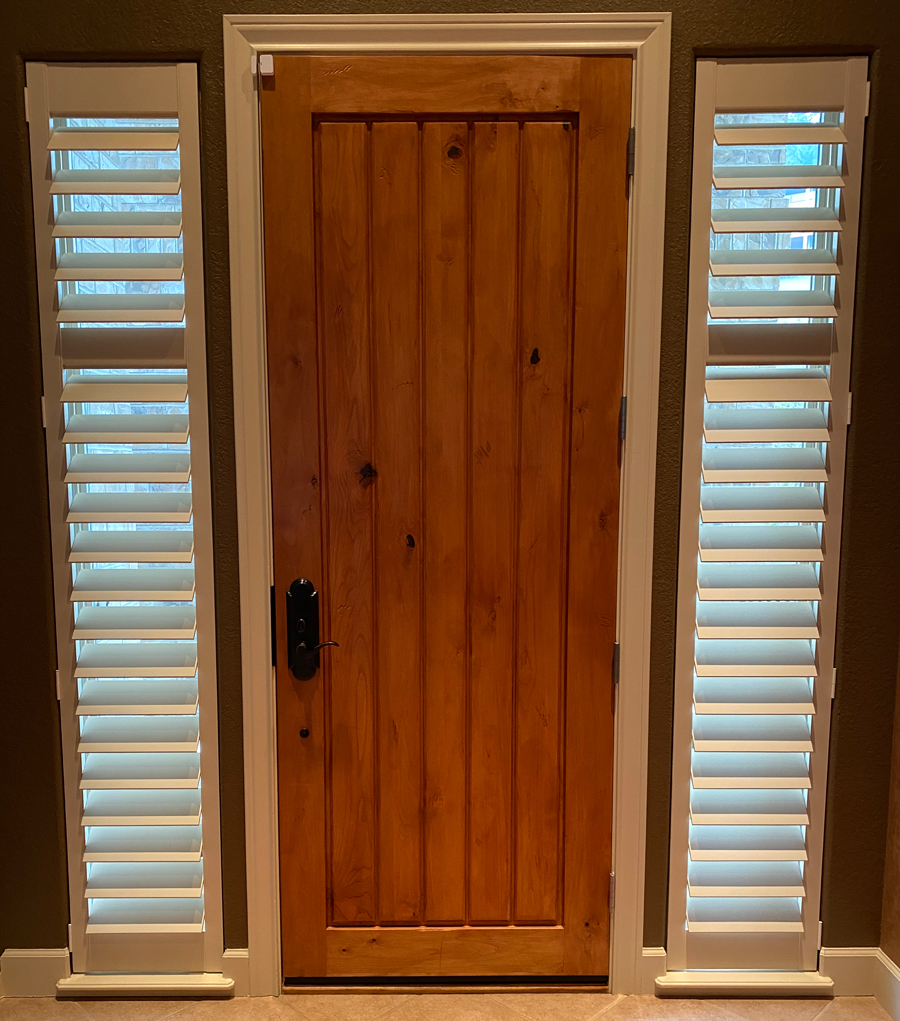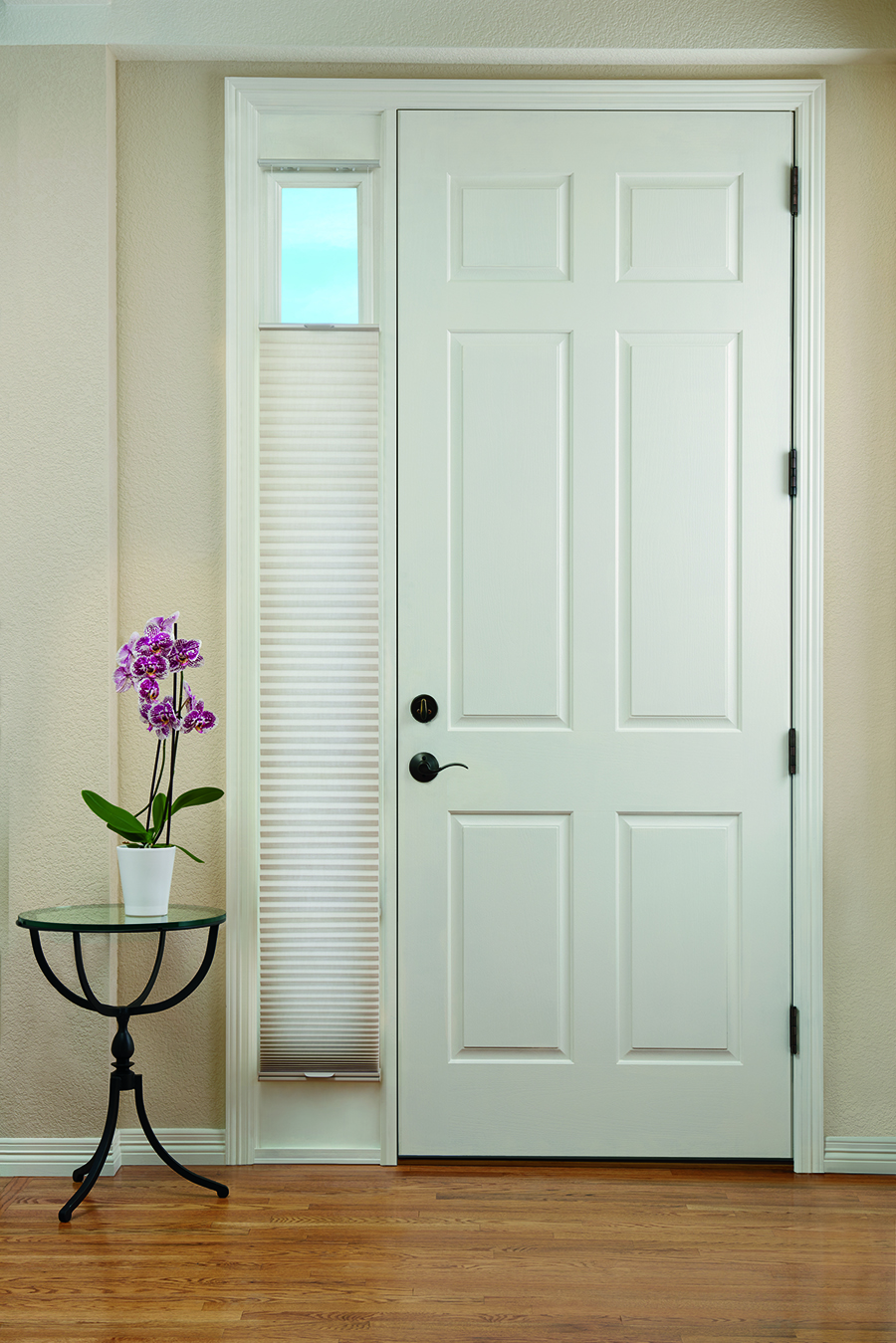 Are there ways to cover glass pane doors?
Yes, there sure are! Do you have a door in your home that is almost completely made of glass? The view from the window is spectacular, but when it comes to privacy, glare from the sun and regulating temperature, you probably struggle with finding the right solution.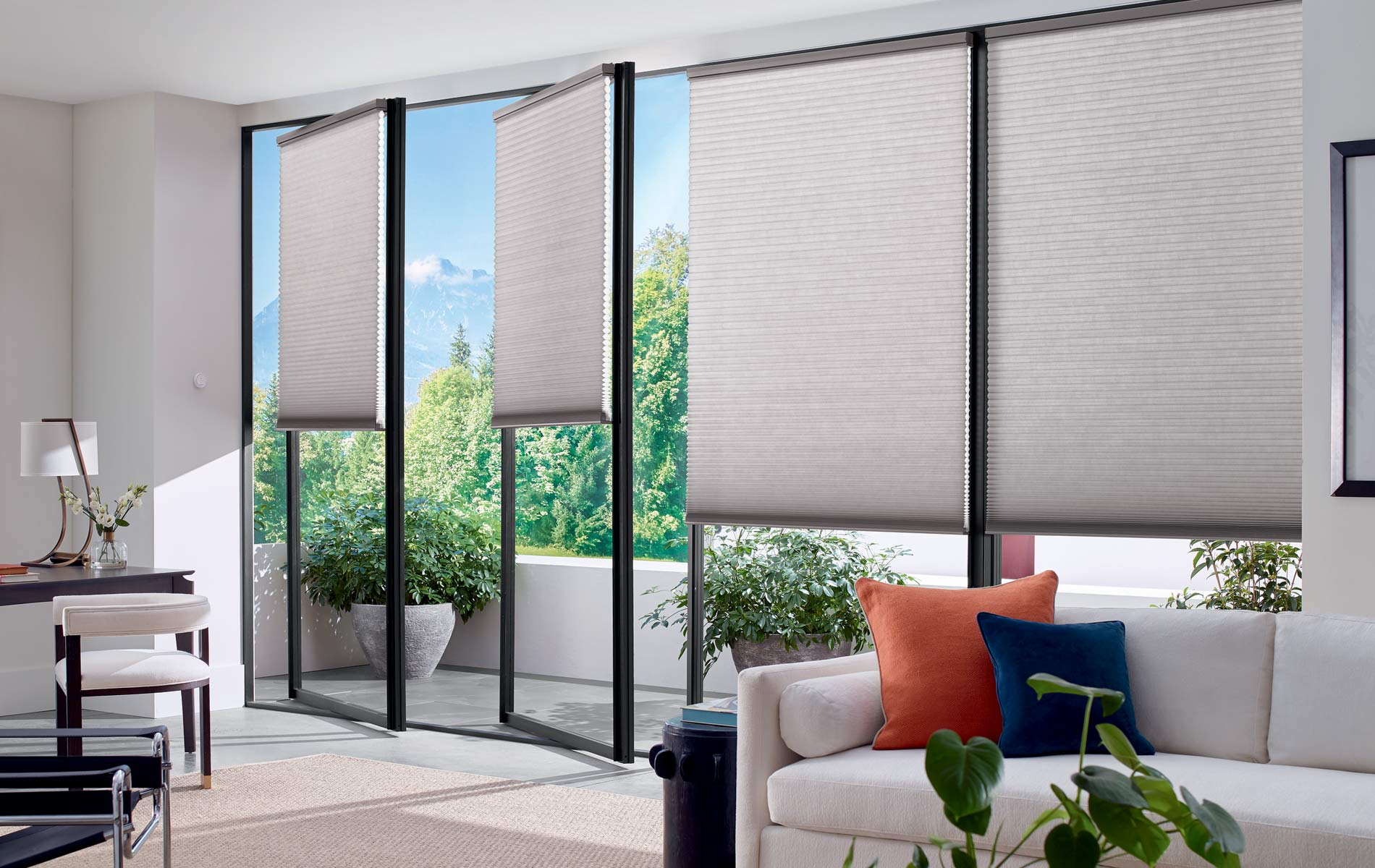 What if we told you there was an option for covering doors that seemingly have no area for a shade to attach? Our TrackGlide system allows for full coverage, a modern, clean look and an ultra-narrow track that adheres to the frame of your glass door. Choose this no-drill option, and you will love the way it works. The shade travels up and down the track, adjusting simply with your comfort in mind.
Is covering my interior french doors something to consider?
Definitely. It looks like the work-from-home trend isn't going anywhere, and the need to create alternate spaces in our homes is important. By covering doors, like your interior french doors, you can designate rooms as work space by day and enjoy the open look when you want.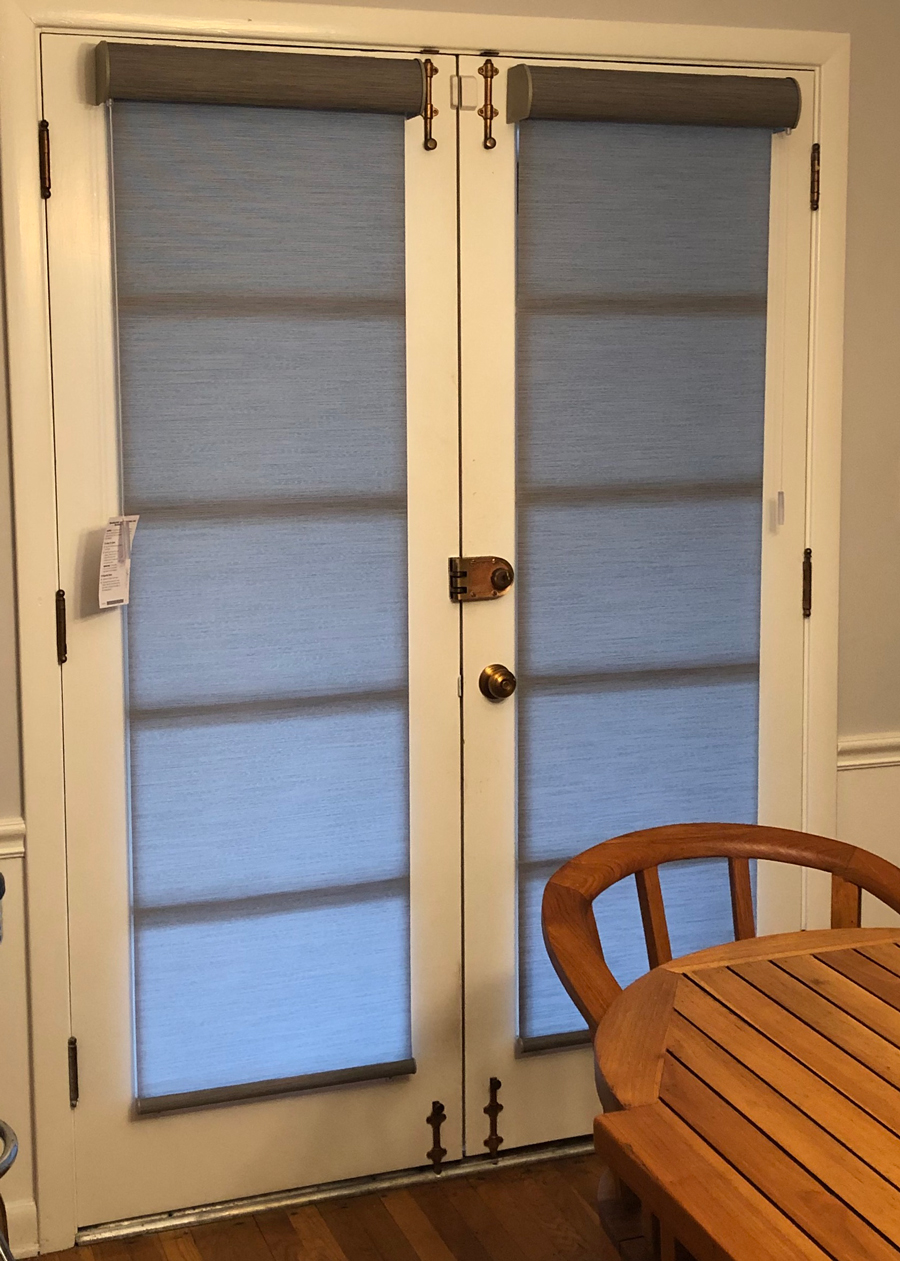 Our most popular options for covering french doors are roller shades and roman shades. They offer tremendous flexibility and are available in a variety of choices. But, it really depends on what you like–most of our window coverings are an option for these interior doors.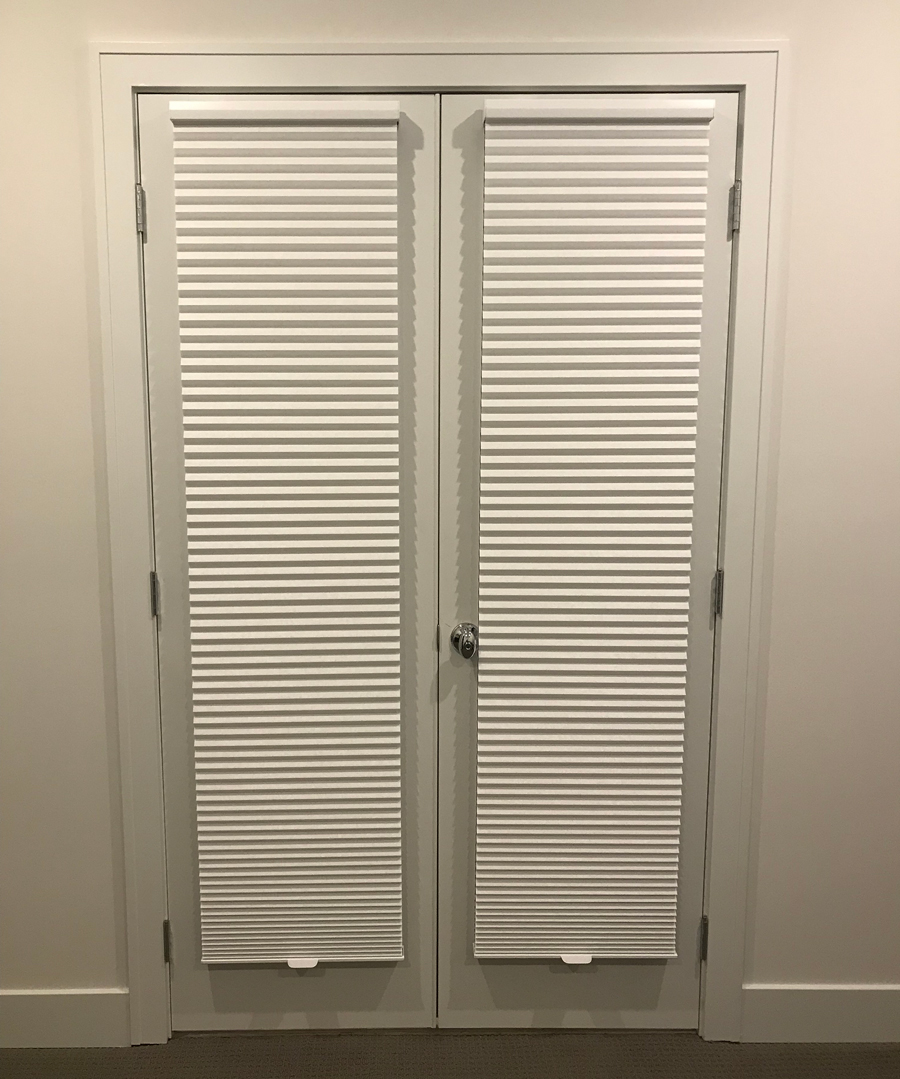 What product should I use to cover my sliding glass doors?
The decision to cover sliding glass doors is an important one and so is the product you choose. The way you use your slider should dictate whether covering it with a horizontal treatment or a vertical one is best. In most cases, the sliding door will move in the same direction of the vertical shade for ease of operation. Vertical shades also come in a variety of options to fit the style of your home.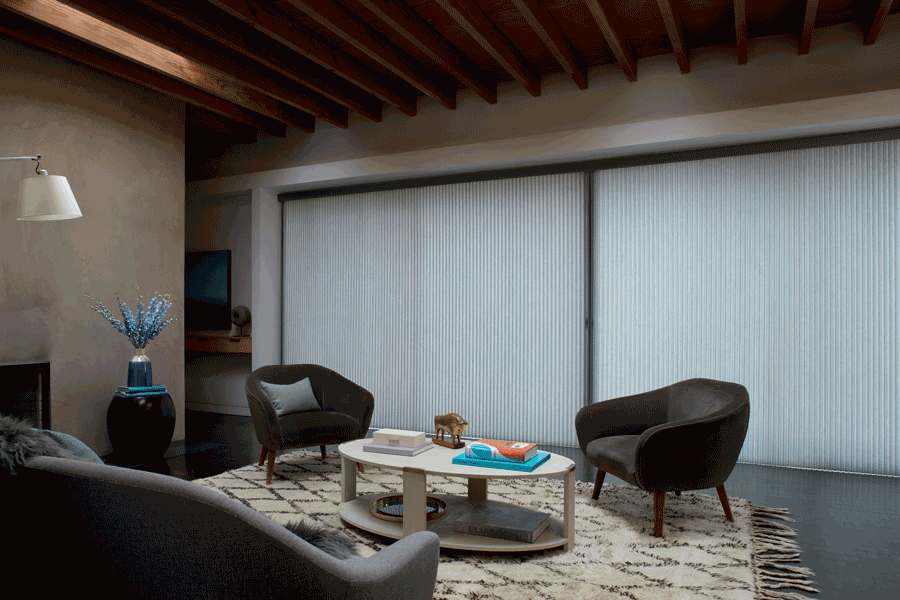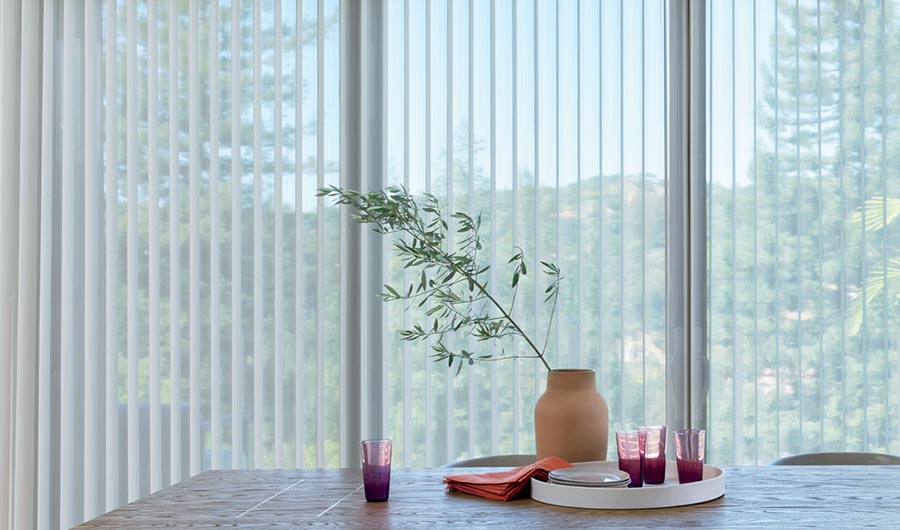 Alternatively, a horizontal shade is a convenient choice when you use one side of your sliding glass door more often than the other.This way, the opposite side can remain covered for privacy and light control. You've got great choices for covering doors with plenty of styles and textures to choose from.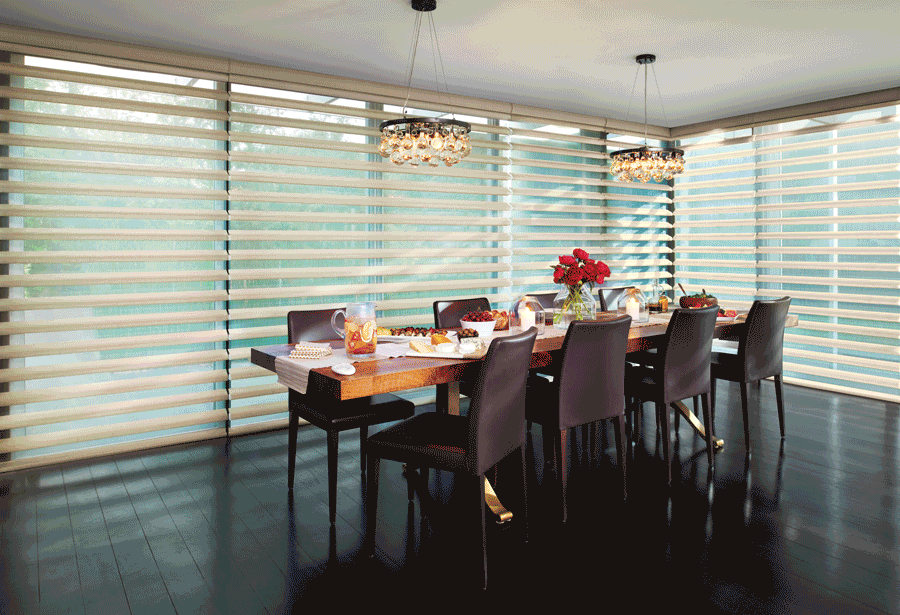 Oftentimes, with these large sliding doors, clients decide to add smart control. This choice is hassle-free when it comes to adjusting, and it's a great way to enjoy automation in your home. Just the touch of a button or voice command allows for adjusting your view and access to the outdoors. All of these options are available to view in our showroom.
What are the best shades to put on doors?
There are so many questions about covering doors and lots to consider when making a selection. Here's a helpful checklist developed by our window specialists to help in the process.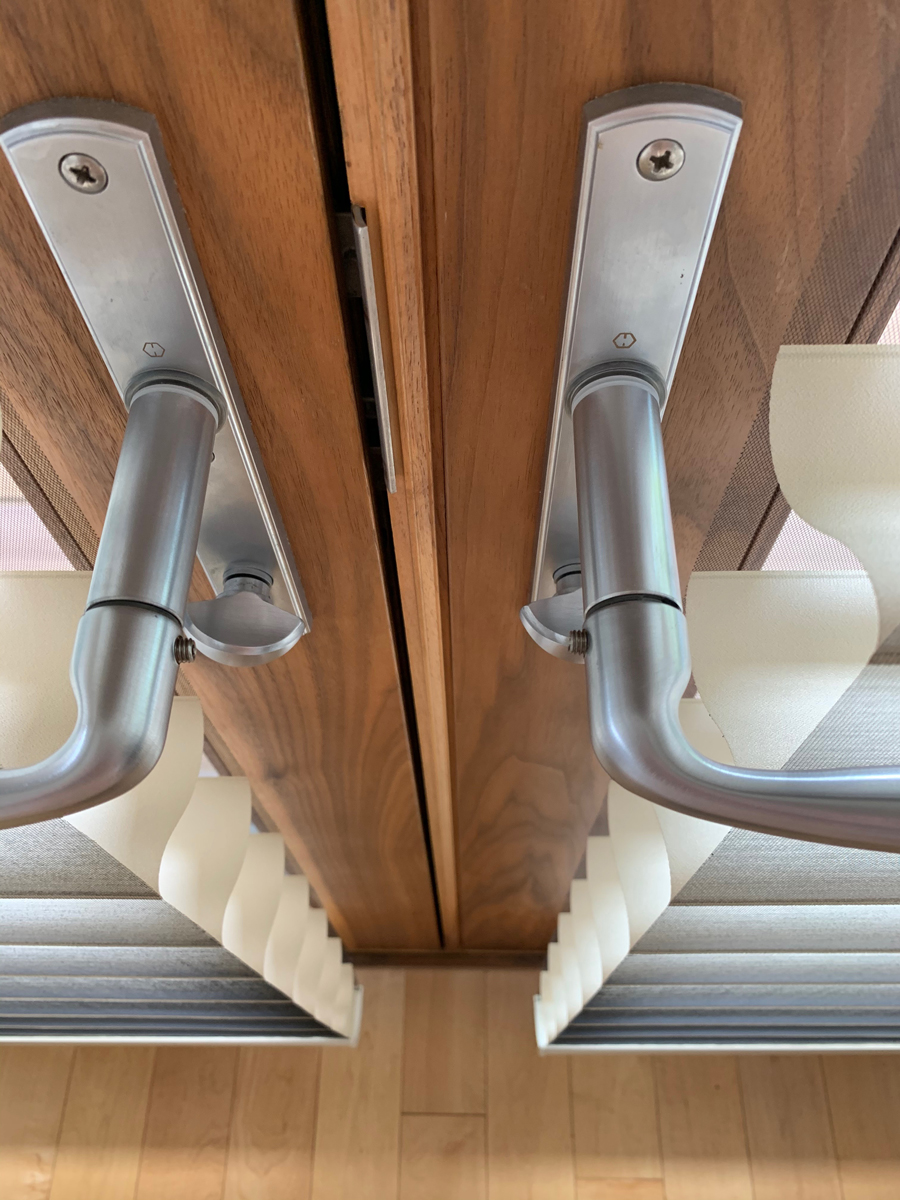 Ask yourself these questions to get a better idea of what you may be in the market for. If you still have questions, our designers are always available with the experience and expertise needed to make the best decisions possible for your home.
Will the door open all the way?

Are there other windows in the same space for matching or coordination?

Will the door knob or handle still be usable?

How will they attach at the top?
Got questions about covering doors? We've got answers!
At One Stop Decorating, we know how challenging covering doors can be. We can help by asking the right questions and learning how your family's lifestyle may impact your door covering needs. Finding a beautiful product that provides function and solves problems is our goal. Allow us to walk with you in the process of choosing the correct fit for your home. Get in touch with a window covering specialist today for your FREE Consultation.