As pet owners, we adore our furry pets who always shower us with unconditional love. Now, cats have their own unique way of expressing affection. Living with pets creates a fantastic bond filled with snuggles and the occasional fur tumbleweed. When it comes to creating a pet-friendly home, choosing the right window coverings is a must. However, you may be wondering which ones are best suited for those who are pet owners. Let's find out!
Easy to Clean: A Must-Have for Pet Lovers
If you're a pet lover, "easy to clean" is always at the top of your list when it comes to buying items for your home. Whether you're dealing with fur, dust, or dirt, managing the upkeep of window treatments becomes just another part of our cleaning routine as pet owners. By going with an option that is easy to clean, like Shutters, you will really thank yourself!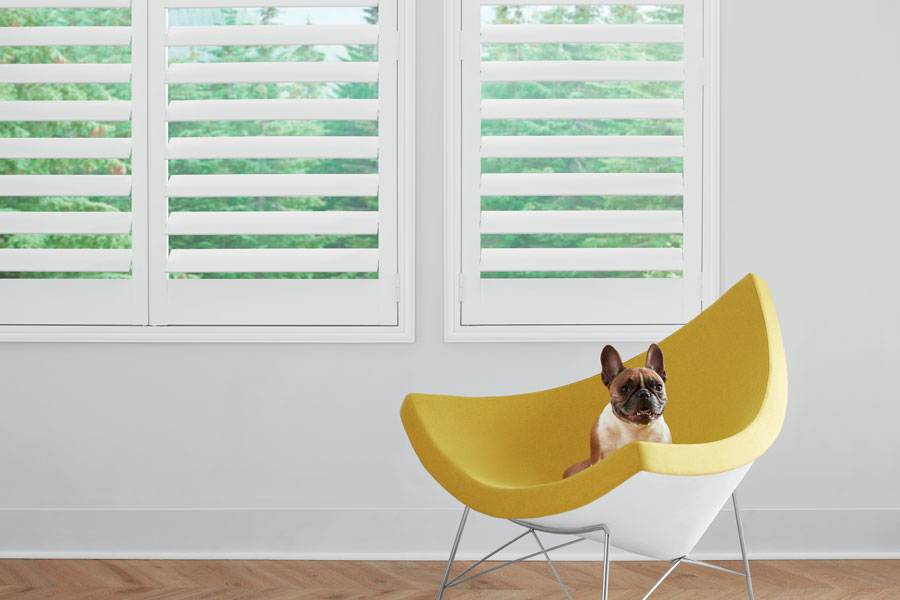 Pet Safety:
Ensuring Your Furry Friend's Adventure-Proof Journey!
Living with pets means embracing the adventure, and keeping them safe will always be a top priority. Dangling cords can pose a risk to our curious companions. That's why opting for cordless options is always the safest choice when it comes to selecting operating features with your window treatments.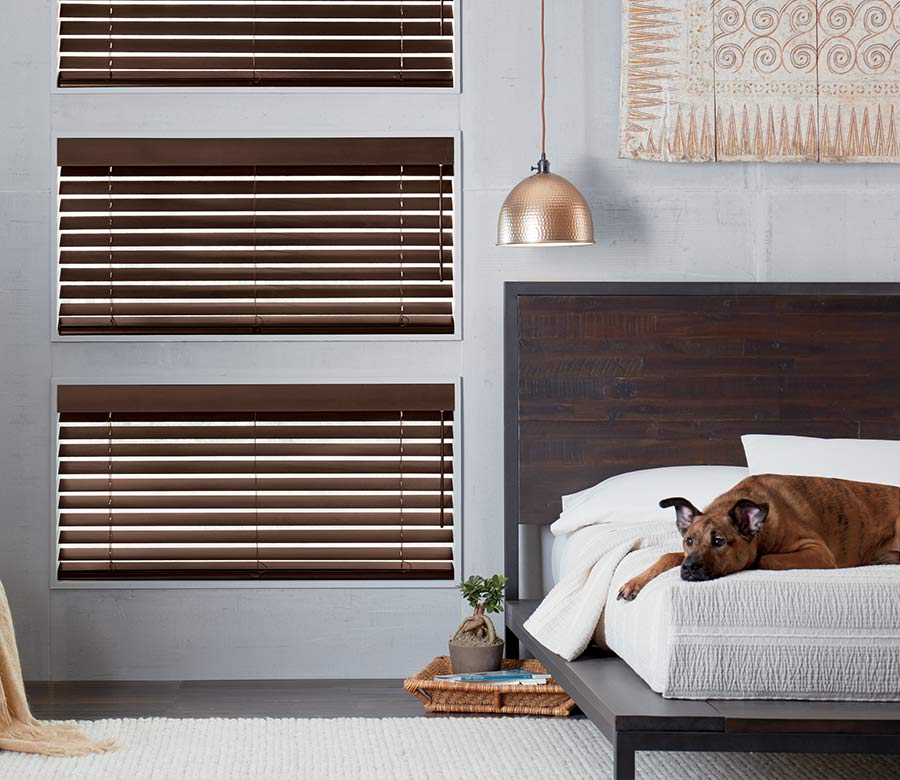 Daily Wear and Tear: How to Prevent It 
If you share your living space with pets, you probably say, "Now I know why we can't have nice things!" We love our pets, but their mischievous behavior can sometimes lead to damage. That's why it's important to take the necessary steps to protect your window treatments from any potential harm caused by your pets.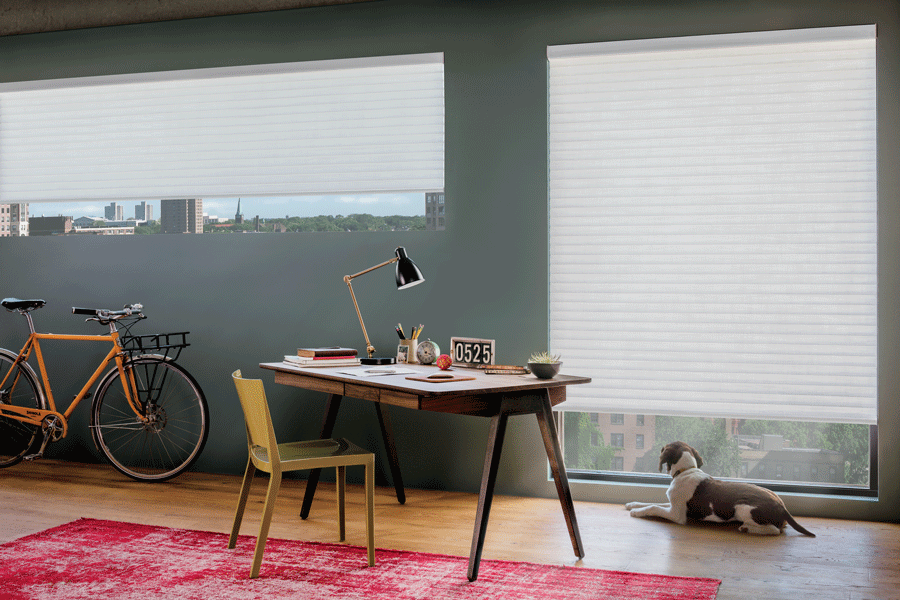 A Private Room with a View: Making Them Feel Special
Many of our furry friends love to relax and observe the outside world through windows. An important question is how can we balance their desire for a view with our need for privacy and light control. Thankfully, that's simple! By slightly opening one window while keeping the others protected, you can ensure that your pet has an unobstructed view while safeguarding your home from excessive sunlight, harmful UV rays, and your neighbors. And for a bonus, you can enhance these designated areas with smart shades that can be adjusted effortlessly or even scheduled. This way, your pets can enjoy the view and you can enjoy the privacy without any hassle.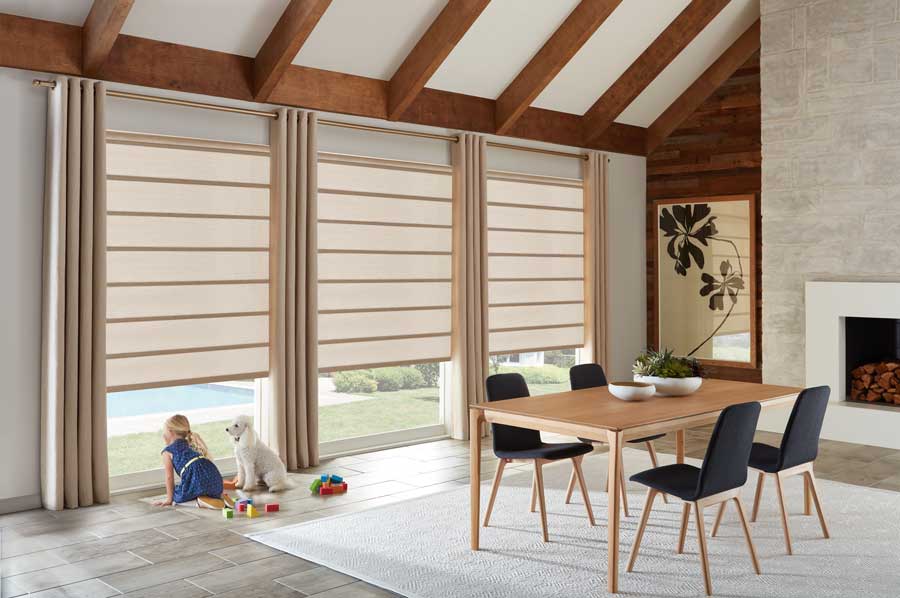 Let's Simplify Living with Pets
There is a perfect balance between your window coverings and your beloved pets. The good news is that it doesn't have to be a challenge. Our team at One Stop Decorating is here to assist you in selecting the ideal window treatments for your pet-friendly home. Contact us today to schedule a FREE consultation, and let us help you create the perfect living environment for both you and your pets. Together, we'll make living with your furry companions even more enjoyable!