Before settling on any particular window treatment for your interior windows, it's essential to familiarize yourself with the 9 types of window treatments. Understanding what options exist, and how they can be optimized for your home, will assist you in making informed decisions.
The 9 Types of Window Treatments 
Categorized based on their purpose of enhancing privacy, controlling light, conserving energy, and adding stylistic elements, the majority of window coverings can be classified into the following groups.
Roller Shades

Roman Shades

Draperies

Sheer Shades

Blinds

Vertical Window Coverings

Woven Shades

Plantation Shutters

Honeycomb Shades
Did you know that due to modern innovations, some of these categories can even be combined in one headrail to create dual functions?
The Roller Shade 
With a history spanning decades, the roller shade stands as one of the most common choices for window treatments. While its enduring appeal lies in its straightforward functionality, the addition of style elements and enhancements has propelled it to become a beloved contemporary option among homeowners.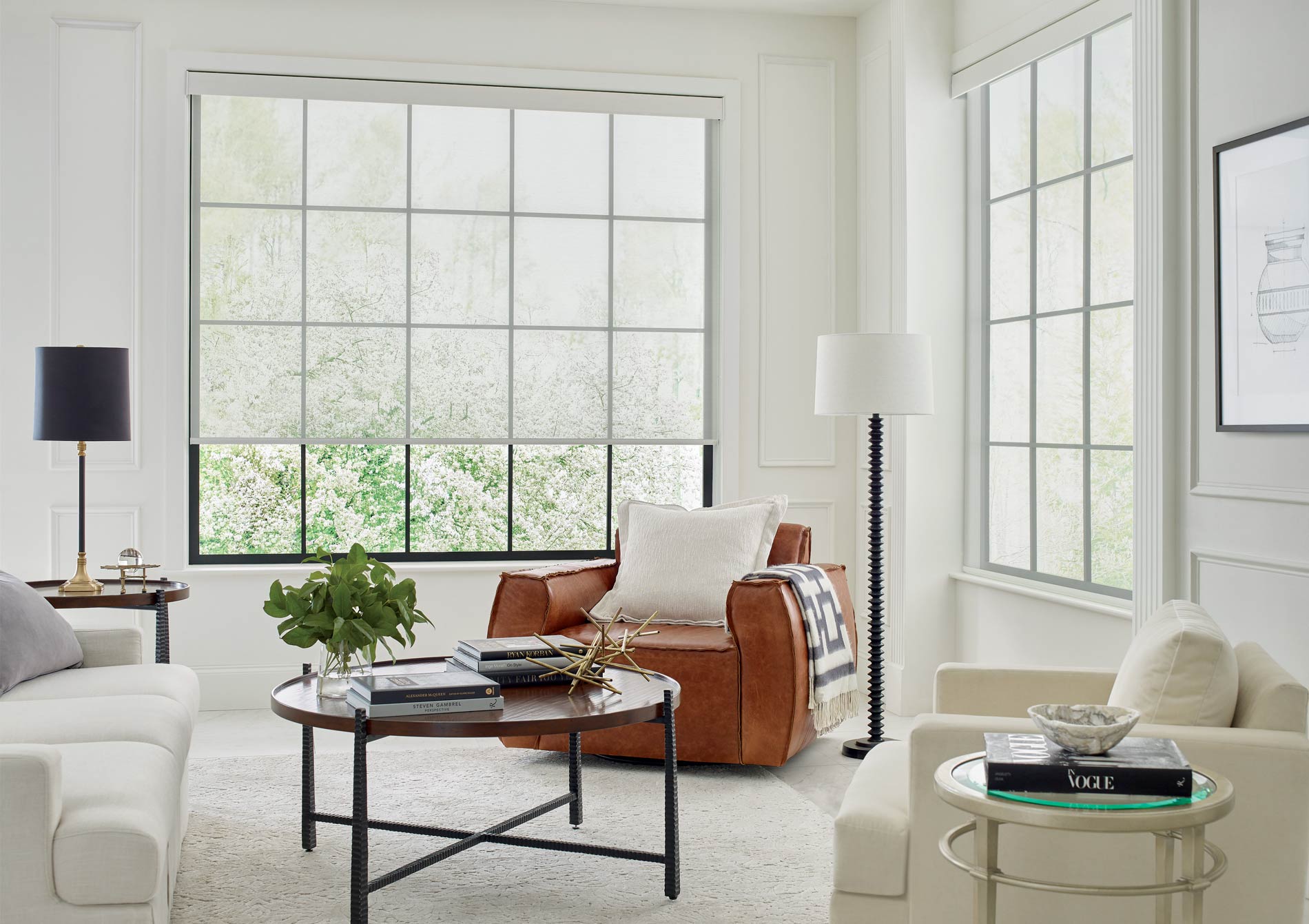 Roman Shades 
Tracing its origins back to ancient Rome, Roman shades are known for their characteristic cascading fabric that elegantly covers windows, offering exceptional privacy, light control, and energy efficiency. In contrast to their traditional counterparts, modern Roman shades have evolved into a design staple, frequently showcasing patterned fabrics and diverse folding styles that may even flatten against the window.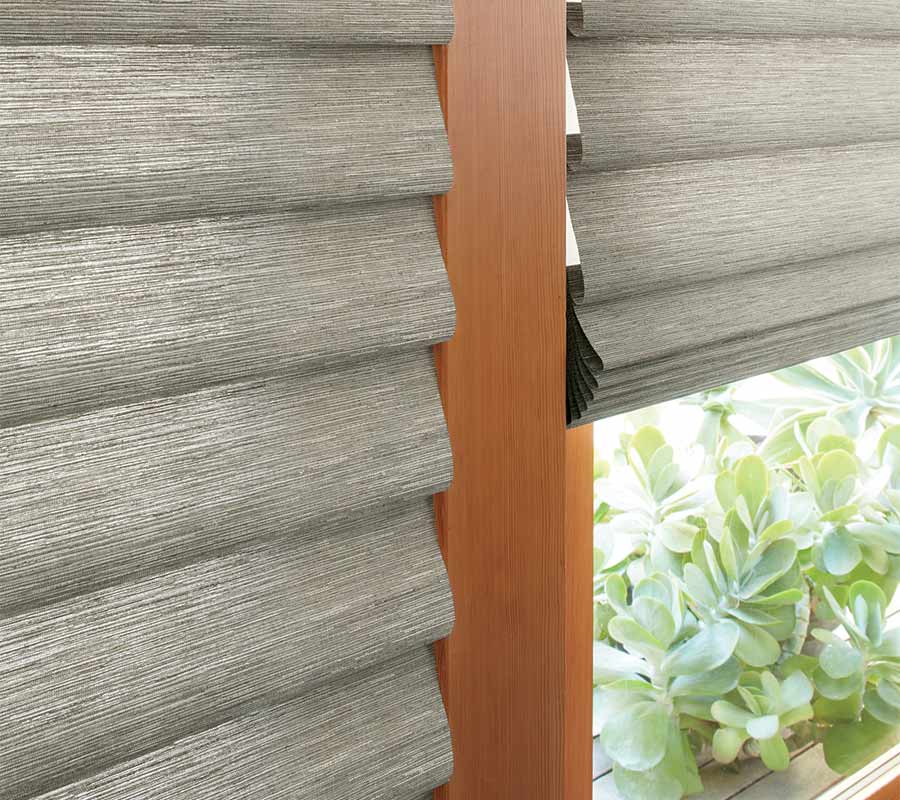 Draperies
Draperies, which have undergone considerable evolution, are among the highly favored window treatments.  They provide the flexibility to adjust their opacity, ranging from fully opaque for room-darkening purposes to sheer options that minimize harsh sunlight. Stationery draperies are an option worth considering as they consist of simple side panels that do not close, but rather frame the window, adding a touch of style and personality to the look of your space!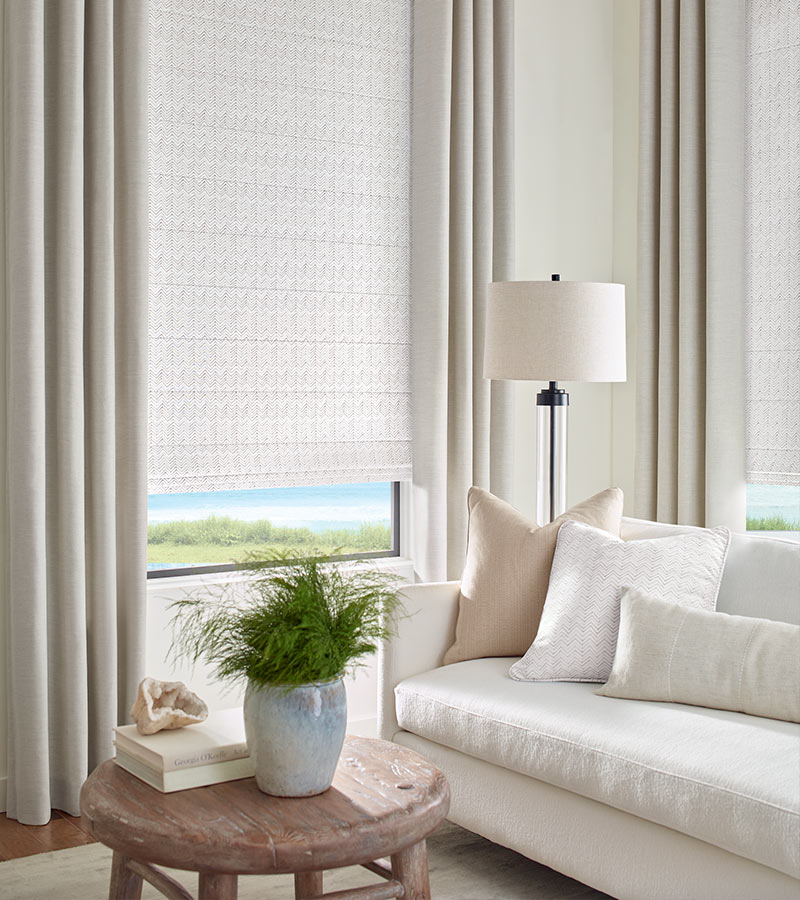 Sheer Shades 
The use of sheer fabrics offers a remarkable ability to allow filtered light into a space, while also allowing the outside view to remain visible. It creates a captivating and dreamy atmosphere. By incorporating solid vanes alongside sheer materials, you have the option to either enjoy the scenic view, or tilt the vanes closed to obstruct it entirely.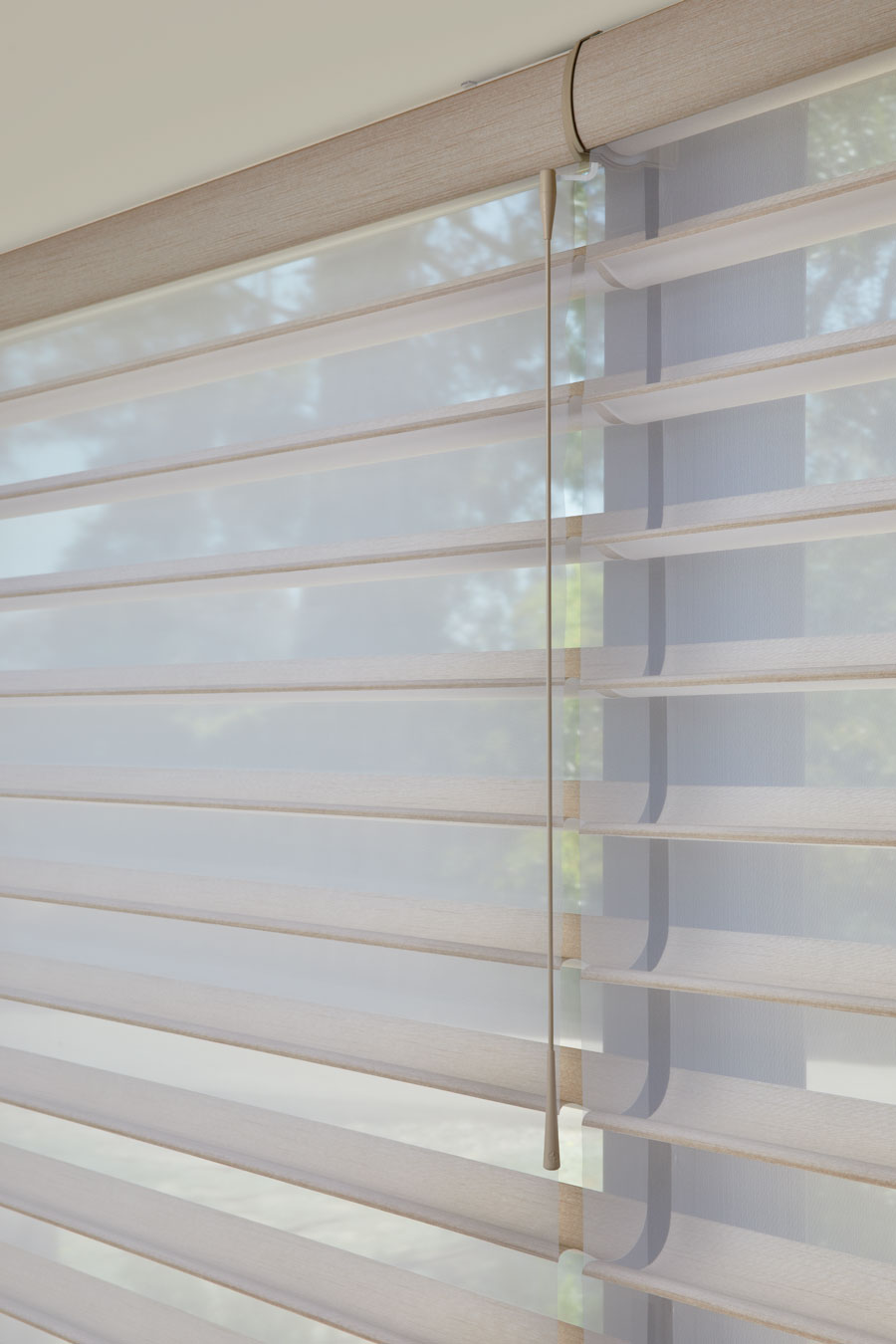 Blinds 
Blinds, recognized as one of the most widely recognized window treatments, are available in a variety of materials, colors, and sizes. Whether you decide to go for wooden blinds, aluminum blinds, or composite blinds, each style provides both light control and privacy. All of these fit in effortlessly to the look and feel of your home.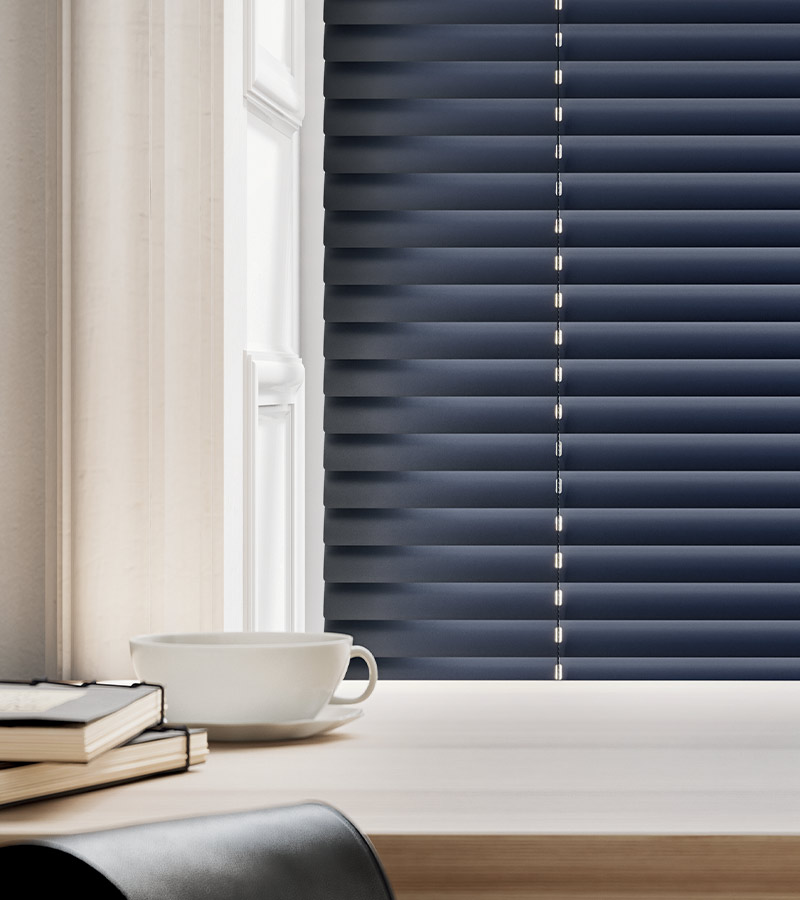 Verticals 
When it comes to sliding doors and expansive windows, vertical blinds and shades are a popular choice. These versatile options are available in various materials such as wood, fabric, or vinyl, and feature slats that can be adjusted to effectively manage light and privacy levels.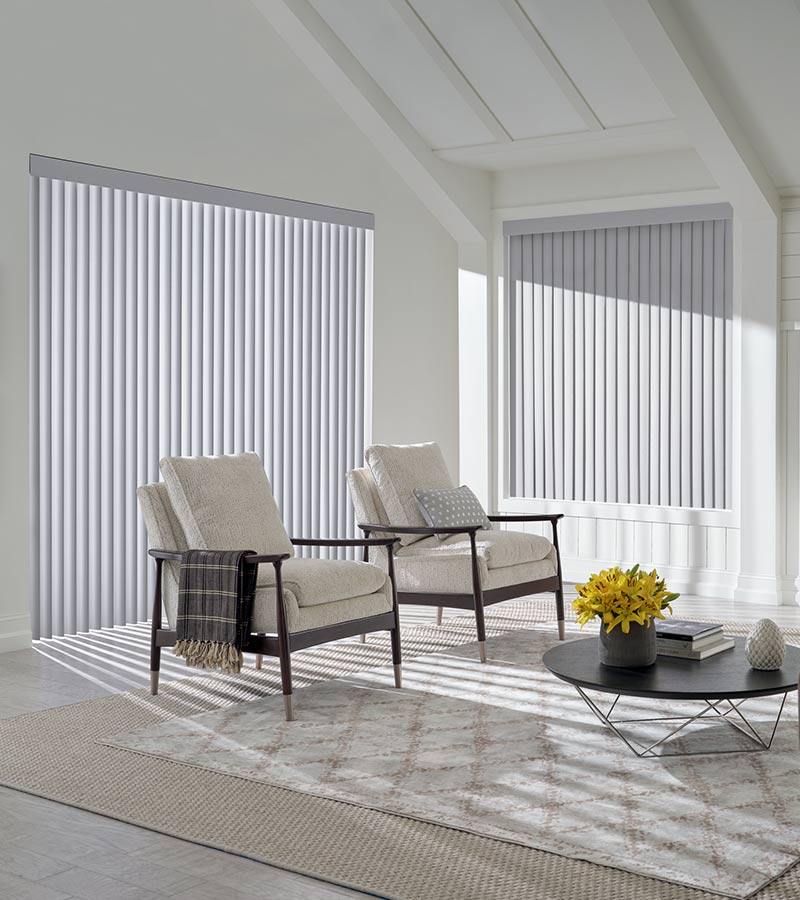 Vertical shades also open by sliding sideways, similar to the way a sliding glass door would open. This type of window treatment provides a broader selection of materials to choose from, including options like woven fabrics, cellular shades, and patterned materials. Opting for shades allows you to explore a wider range of solutions, such as room-darkening fabrics, energy-efficiency features, and the convenience of motorization.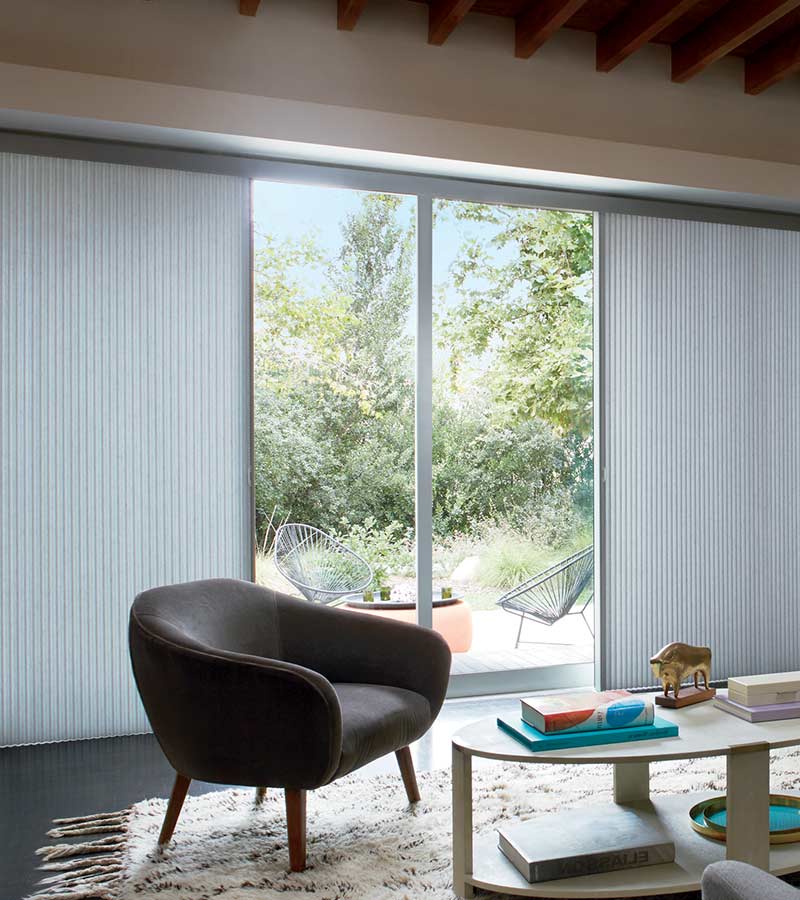 Woven Woods
Woven shades are one of the beloved types of window treatments. They are skillfully crafted using natural elements like reeds, bamboo, wood, and grasses. These collections present an array of captivating woven designs and colors, making them an ideal option for introducing a stunning look to your windows.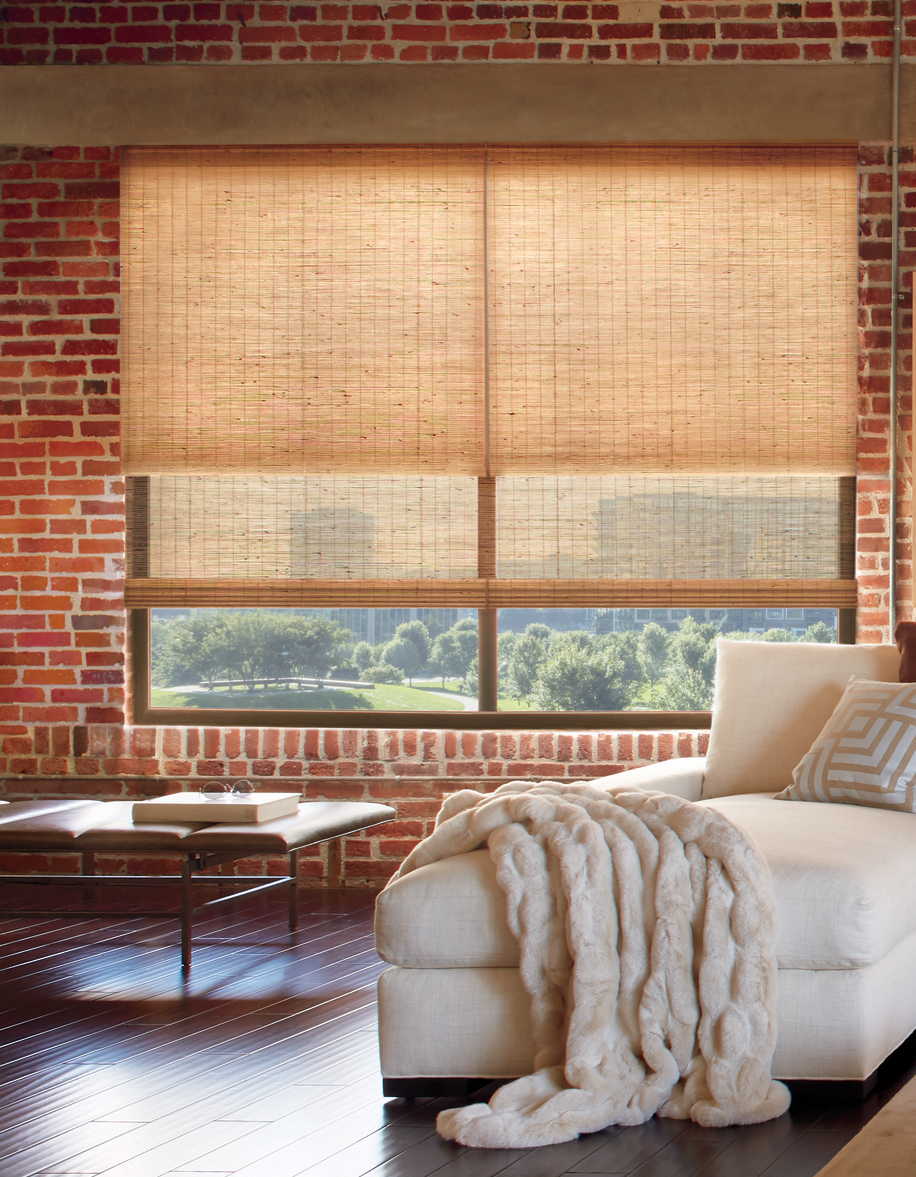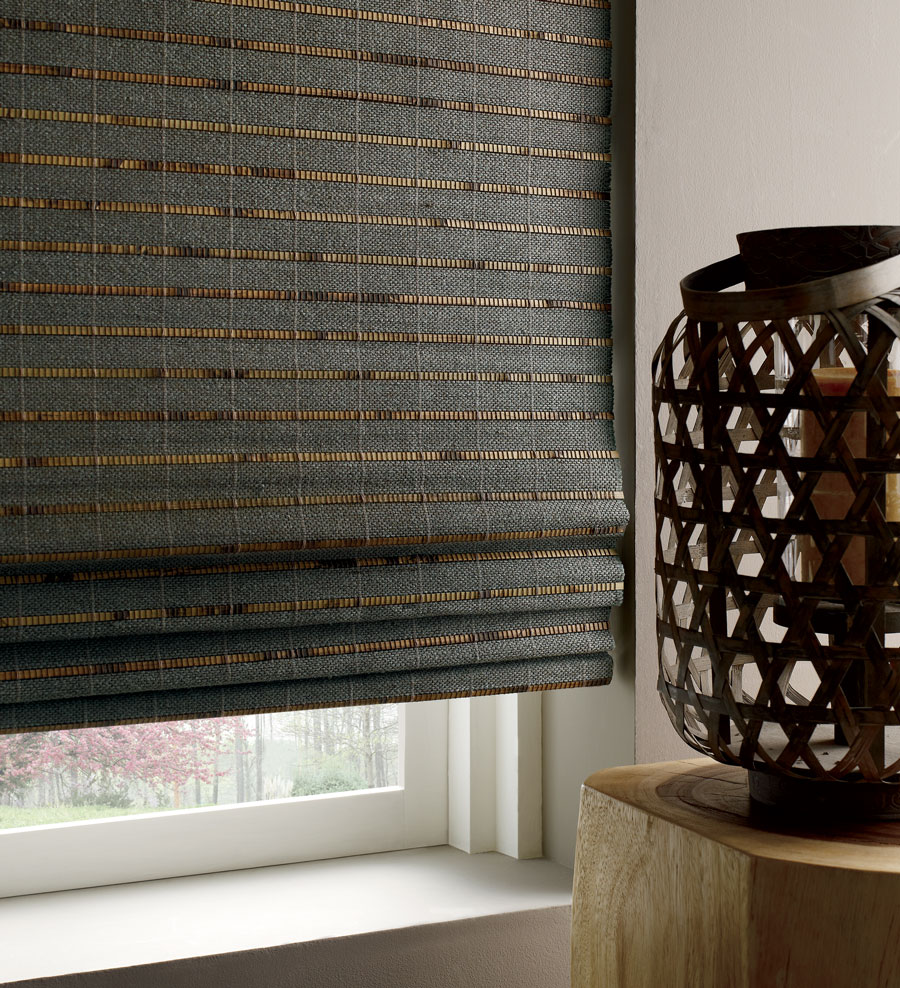 Plantation Shutters 
Interior shutters, available in wood, composite materials, or vinyl, are designed with louvers that can be tilted open or closed. They are a timeless element in home design. Modern shutters showcase exceptional craftsmanship and incorporate innovative features. For instance, the hidden tilt feature eliminates the conventional front tilt bar, allowing for an unobstructed view.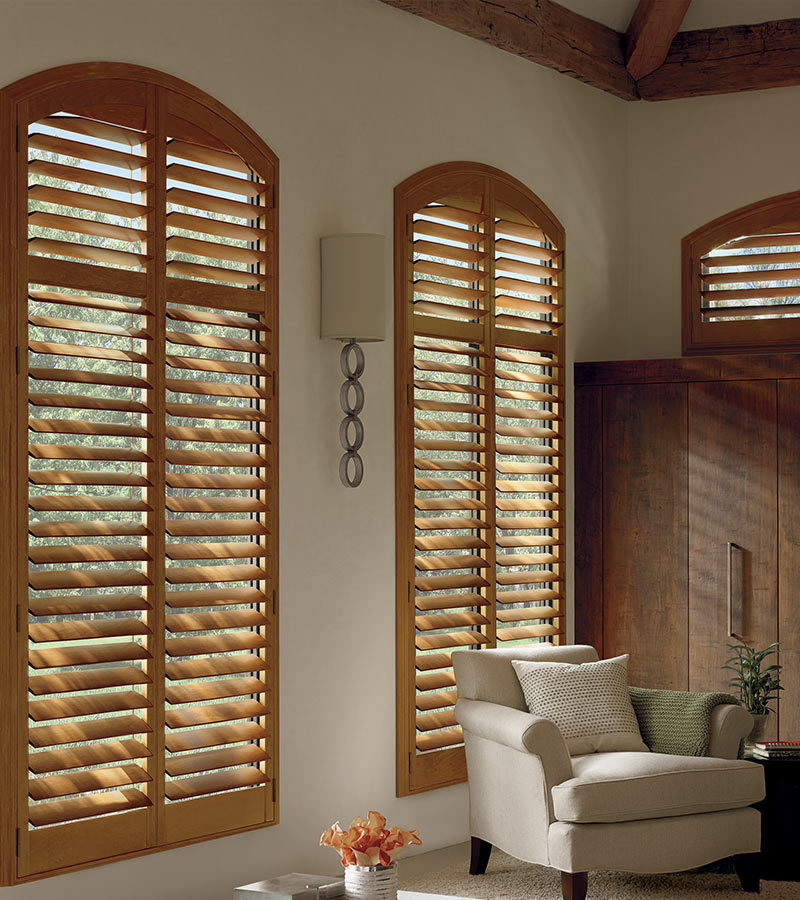 Honeycomb Shades
Rounding out our list of 9 types of window treatments you should know is honeycomb shades. These window coverings are characterized by their honeycomb-shaped cells, specifically engineered to trap air and make your home energy efficient. Apart from providing insulation, the materials used in contemporary honeycomb shades offer an aesthetically pleasing appearance. The uniform pleats contribute to a consistently neat and organized look. The diverse range of colors and textures introduces a touch of modern design to these award-winning window coverings' exceptional functionality.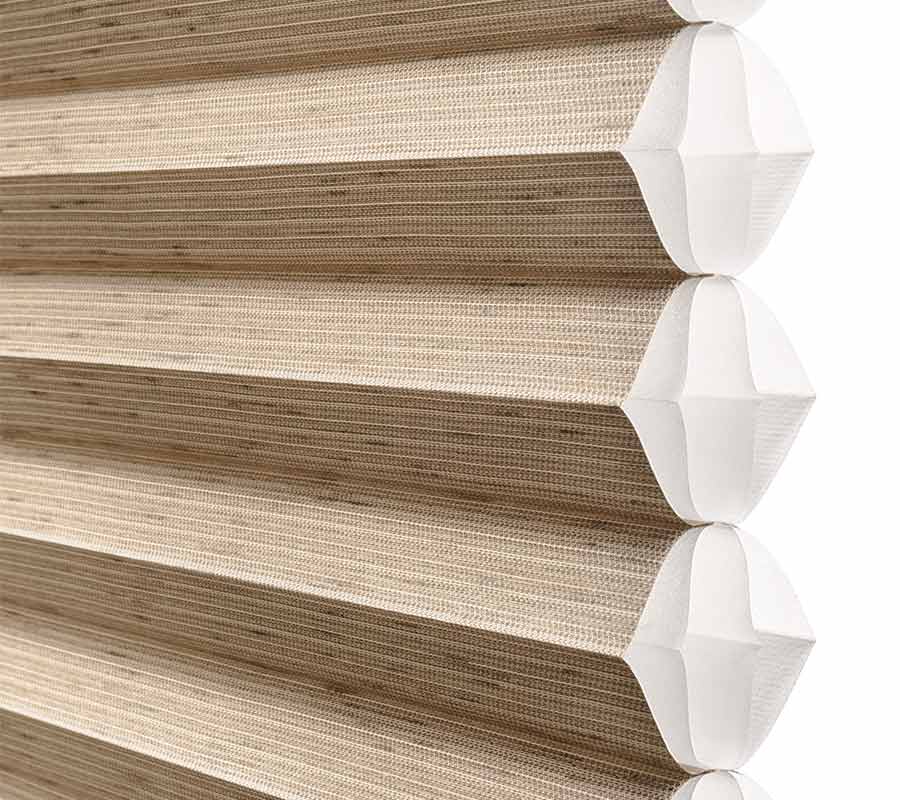 At One Stop Decorating, our goal is to assist you in choosing the perfect window coverings for your home. Our team of window-covering specialists helps you discover the type of window treatments that create an atmosphere you truly love. Contact our team today and schedule your complimentary in-home consultation!