Does it sometimes feel like technology is moving too fast? It's even taken over the world of window coverings. Can you believe that 1 in 4 windows are now being equipped with some type of motorized shades? If you think it's too over the top to add motorized blinds or smart shades to your home, think again. Let's explore the different choices in smart home technology, get your questions answered and find the right balance.
What's That Called Again?
Let's clear up a few things before we get started. Most of our clients use product names interchangeably–smart shades, remote shutters, automation, power blinds, motorization, the list goes on… Luckily, you know an expert in the field: One Stop Decorating. The only thing we need to know is what features you'd like to see in your home, and you can leave the name calling to us!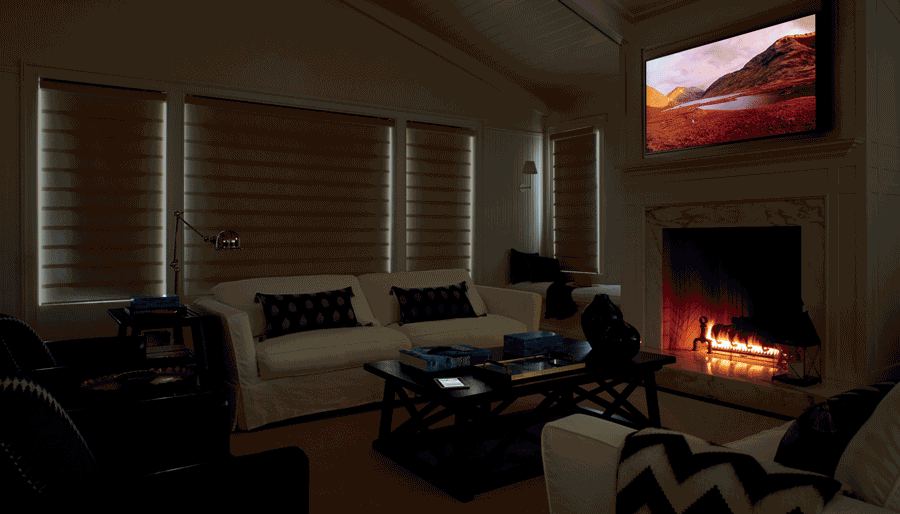 Compare: Motorized Blinds OR Smart Shades?
To put it simply, motorization is used to describe blinds, shades, drapery or shutters that rely on a motor and are controlled with a tap. It's simple control, meant for quick adjustments. Tap a button on your remote, phone or tablet–or use a gentle tug on the wand hanging alongside the window shade.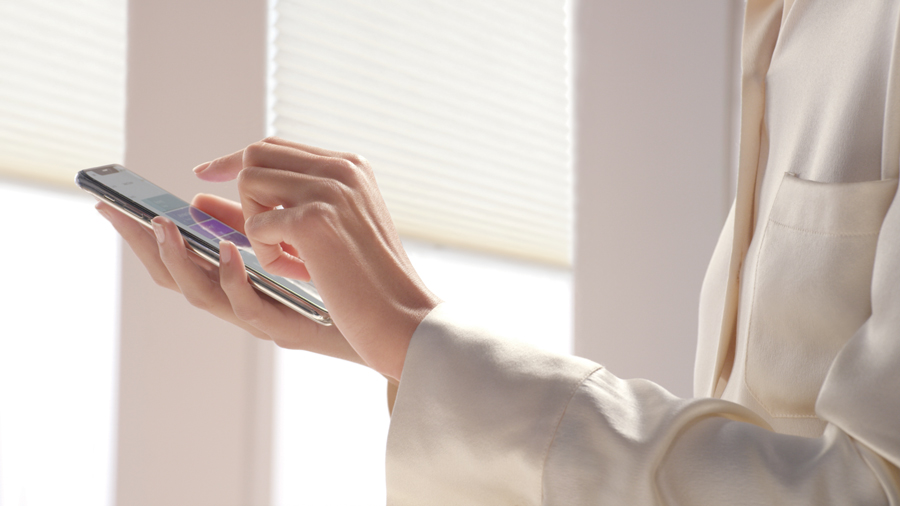 Now, automation is the 'intelligent" version of motorization. This feature opens up a whole new world of control. You can adjust a specific window or multiple windows–all around your home. It's 100% control of your atmosphere. By setting a schedule you can set a different scene in your home, based on the time of day or a special event. All this without lifting a finger. Need to change course quickly? Call out a command to Alexa or Siri to readjust.
How to Choose?
First, take inventory of the windows in your space, and evaluate how you'll adjust your new window shades. Will it be for simple, quick adjustments? Or, do you see yourself embracing complete automation of your space? Either way, your tech comfort level and affordability will be a factor. Over time, you'll be satisfied with your investment and the way motorized blinds or smart shades can change the atmosphere of your home. After years of innovation, now's the time to add this convenience to your home.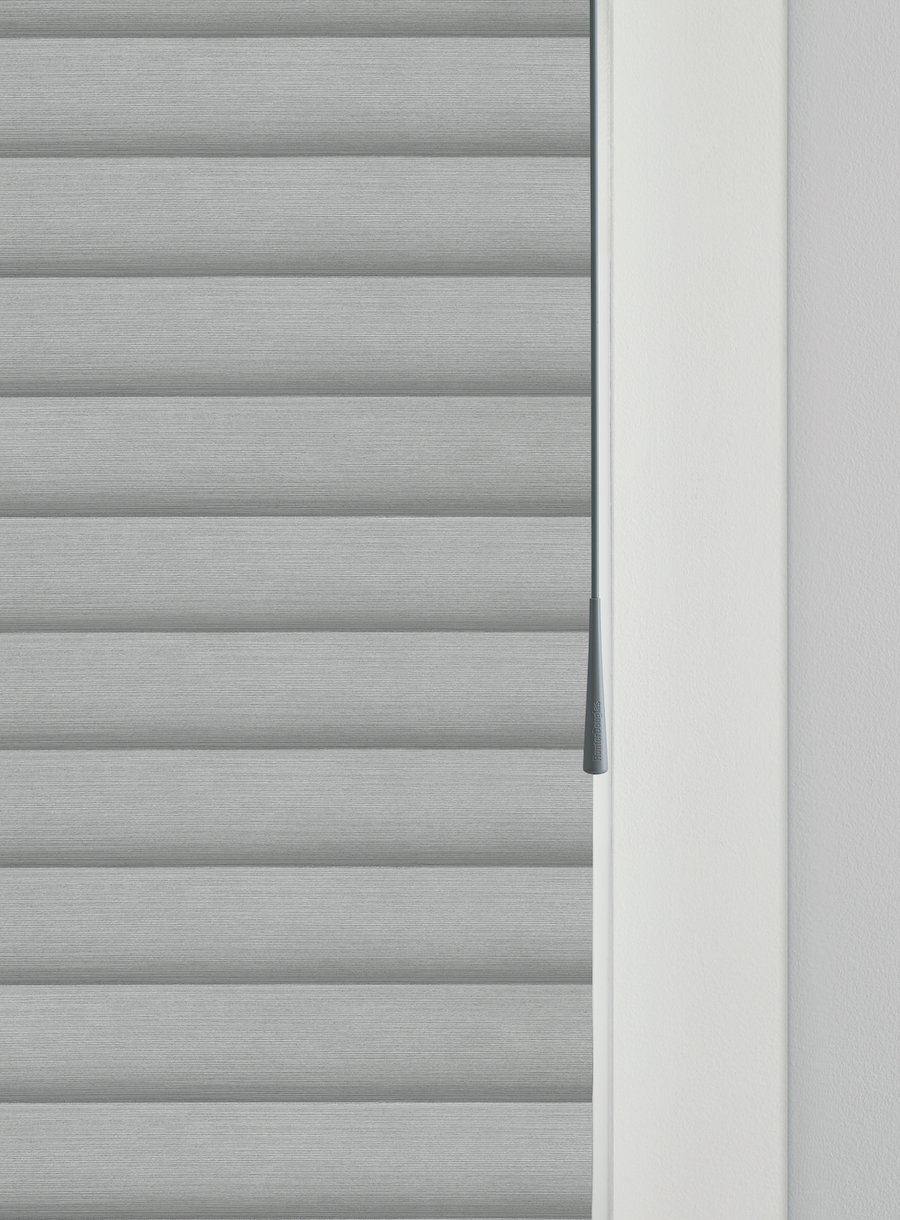 If convenience and affordability are what you're after, then begin with the wand motorization of Soft Touch. It's a client favorite with just the right amount of control from the motorized headrail. A simple nudge activates the shades to move. This motorization happens at the individual window only.
But, if you're ready to dive a bit deeper into the world of motorization, PowerView allows for the use of a remote, your smartphone or tablet. It's a great place to start if you'd like to control a few windows at a time.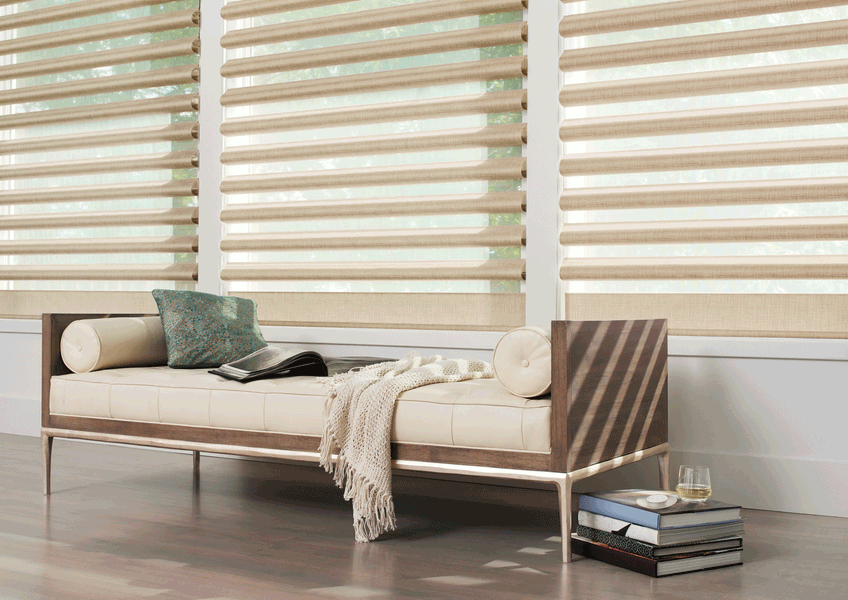 Yet, if complete control is what you want then integration with smart home technology is where you should be. All smart devices, like the ones you are already using, are compatible with our collection. Optimum intelligence gives you these capabilities.
Enjoy favorite settings & scenes

Use voice commands to make adjustments

Connect with other smart home devices

Control numerous shades on a schedule
It's Smart to Ask Questions
Smart home integration is where it's at, especially with the new generation of home owners wanting an automated experience. But, there's a lot to learn and understand, so don't hesitate to ask questions. The more you know about motorized blinds or smart shades, the better you can equip the space in your home. We love to educate our clients and make suggestions all the way up to installation day! Get in touch with One Stop Decorating today for your FREE Consultation.