One of the best things about interior design is that styles are constantly evolving. What are we noticing now in the latest trends? Contemporary decor with elements inspired by nature. This naturally modern design is full of gorgeous textures and dreamy dimension. It's comforting, charming, and chic all wrapped into one style. So, what window treatment goes along with this? Provenance Woven Woods! They're made with natural fibers, and they offer incredible benefits to your overall atmosphere.
No Shades? Uh-Oh…
When you think about it, your windows offer a variety of features. They allow you to enjoy your outdoor view. They illuminate your space with natural light. But, that doesn't mean you should leave them bare.
Take a look at this naturally modern loft. The styling is impeccable, and it fits right in with the latest design trends. But, the bare windows ruin this entire space. Look closer: there's no privacy, sunlight is flooding the space, and the furniture and floors are exposed to harsh UV rays. This room needs a solution…
Complete Transformation
So much better. The naturally modern Provenance Woven Woods have completely transformed this area with style and solutions.
Natural light enters this space, while the shades control the amount of sunlight that comes through the window. Instead of squinting and dealing with a harsh glare, the room is illuminated with a welcoming glow. The shades will protect the furniture and floors from harsh UV rays. 
Naturally Modern Designs
Provenance Woven Wood shades come in a variety of fabrics, which are created with natural fibers. You'll add dimension, texture, and a natural feel to your design. Choose from Woods, Grasses, Reeds, Bamboo, and hand-woven textures.
Aren't these fabrics simply stunning? Here are a few of our favorites. Each one is unique and great for a naturally modern style. Which is your favorite? Choose from roman shades, waterfall roman shades, and vertical drapery for a custom look in your home design. You'll get the gorgeous styling of these designer fabrics along with the incredible function of our Hunter Douglas shades.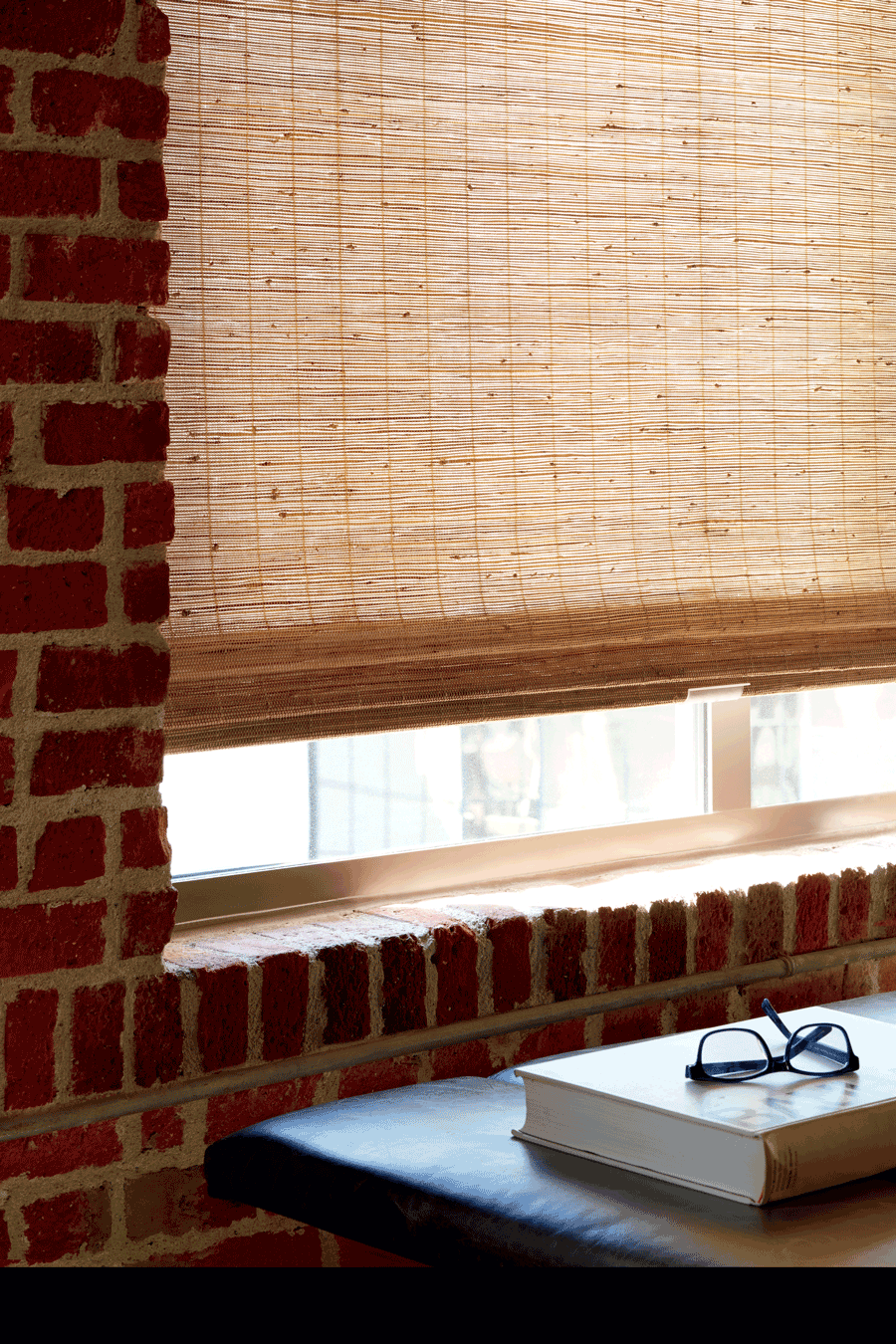 Don't deal with a frustrating atmosphere. Incorporate our Hunter Douglas Provenance Woven Woods for a naturally modern design, or try out different looks to create a design you love. Our team of designers can help you decide what's best for your style and function needs in your Kansas City area home. Contact us at One Stop Decorating today for a free, in-home consultation.