Of course you need privacy…everyone does. But, that's exactly where the questions begin. The *type* of privacy you need can be specific to your home, location and layout. Don't worry…we've got the ideal window coverings to create just the right atmosphere in your home–no matter the room!
Privacy + Light
Yes, you need privacy, but what ELSE do you need?  Most homeowners want the most privacy in their bedrooms and bathrooms. In those rooms, depending on who is using them and how often, you might also want light while enjoying privacy.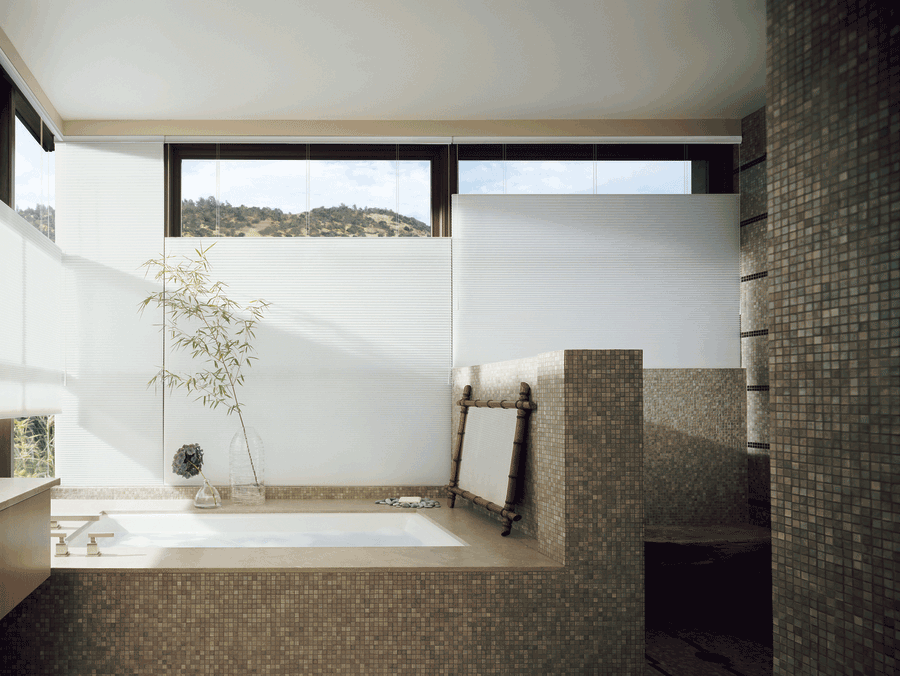 The top down feature of window shades is a great way to have both! The light enters, illuminates the ceiling and keeps the space private.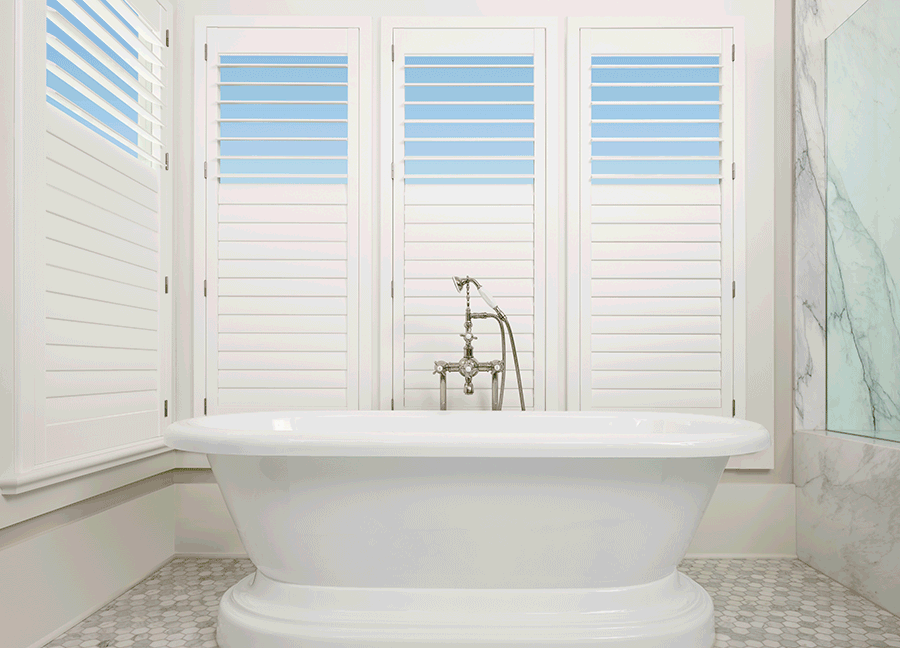 Split tilt shutters are another way to enjoy the right balance of both.
Turn It On, Turn It Off
In some areas of your home, like powder bathrooms or the guest bedroom, privacy is really only necessary when someone is using the space. This is the concept of on and off–like a light switch. The best thing for spaces that need this type of control is simple operation.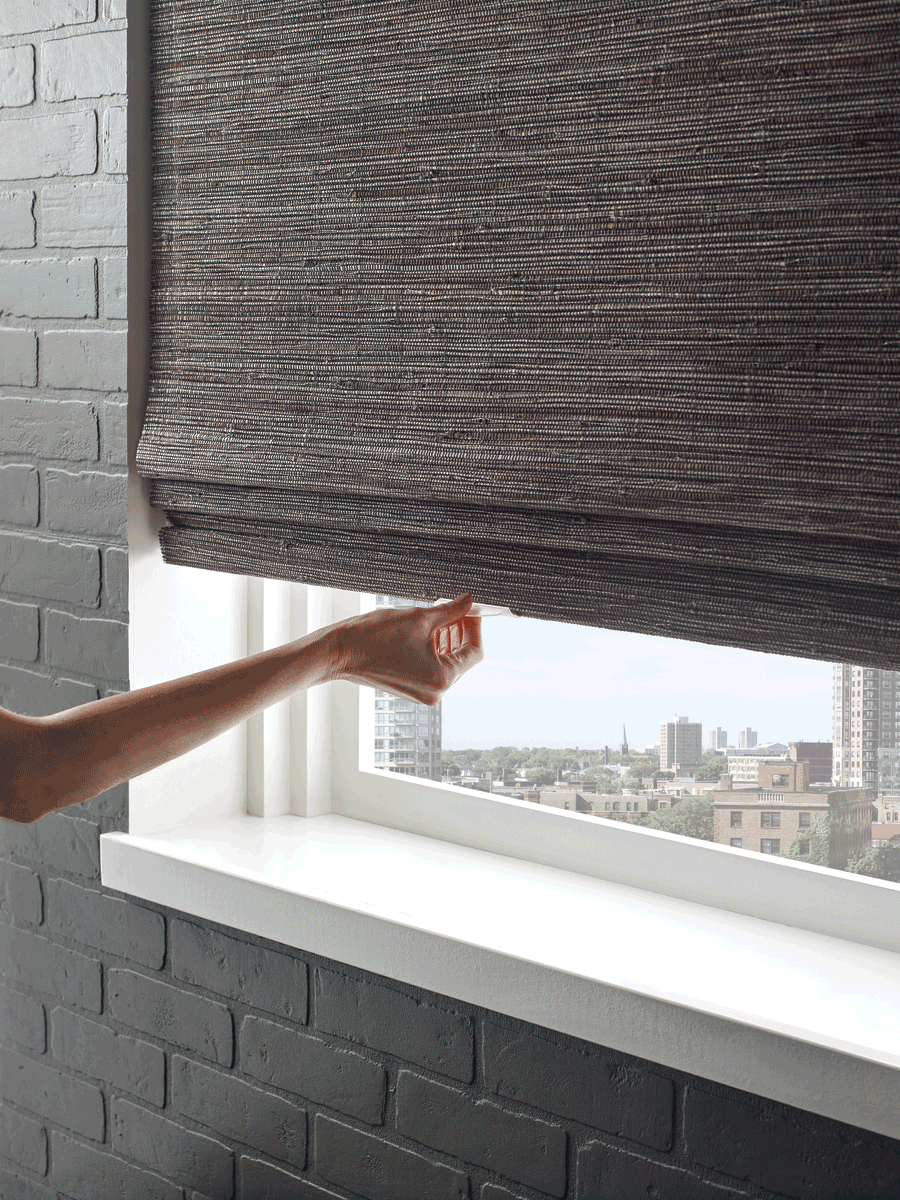 Customize the Light, Adjust the Privacy
Your home is your own, and that means different solutions will work for you and your family. When rooms in your home call for "all day" privacy, but not necessarily "all day" darkness, let us introduce you to dual shades. All of our shades are capable of bare windows when you want them. But, most of the time, you want *some kind* of coverage. Soft, filtered light enters through a beautiful front shade that offers levels of privacy. Then, when darkness and complete privacy is necessary, the secondary blackout shade drops into place.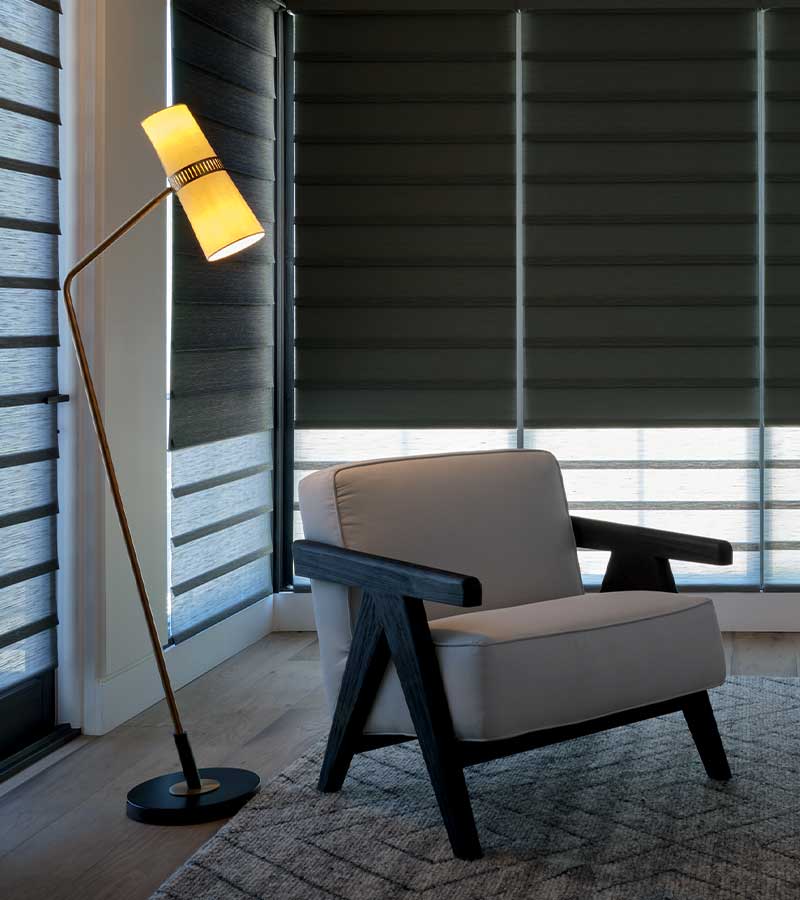 Discover More Security
The front of your home might come to mind when you think about whether you need privacy. It's an individual choice, of course. Your comfort will depend on how close your home is to street-level traffic or passers-by. The window treatments you choose for the front of your home will cover–not only your windows, but–your front door.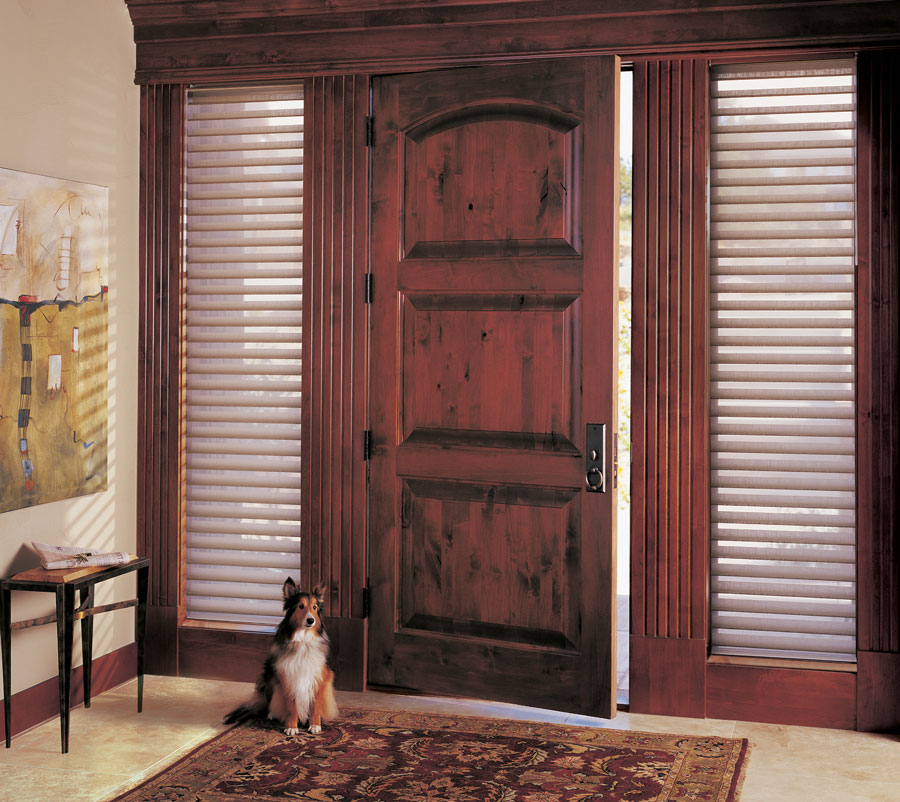 One feature homeowners are talking about is how secure smart shades can make them feel. Not only do automated shades adjust with a tap, but when integrated with your smart home system, they can adjust on a schedule. This provides privacy during busy times of day, and it adds levels of comfort even when you're not at home, since the adjustments happen continuously.
Take Yourself Out of the Spotlight
Do you have rooms in your home that you wouldn't consider private? Those common rooms, such as family spaces, living rooms, dining rooms? You probably don't think much about the view in–they might even face the back of your home. Then…the sun goes down. The lights come on. Do you know what your neighbors can see? Everything. Does that change the dynamic of how you feel? Those family interactions, memories being made, board games and family dance parties–they don't need to be in the spotlight.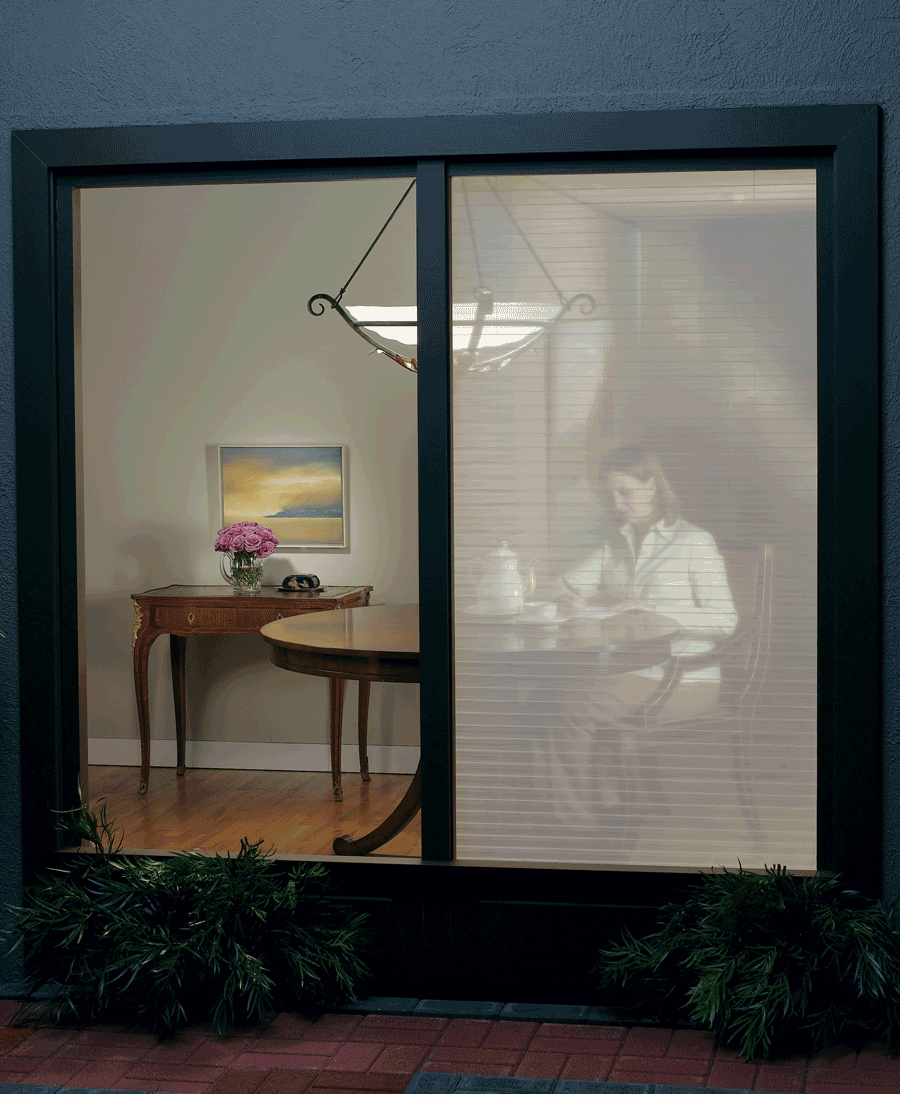 The great thing about selecting custom shades for your home is that you get to decide which opacity of the fabric feels right to you. It might be a sheer fabric that softens the view in–or, it might be complete coverage to block the night views. You get to choose.
At One Stop Decorating, we love helping our clients select the ideal window treatments for their homes. There are many factors and features that can enhance the function and beauty of your home, and we can help you discover the ones you love the most. Get in touch with our team for your FREE in-home consultation.