Are you looking for ways to spice up your design? We have the answer, and it's the hottest product coming into the world of window fashions: Designer Banded Shades. With their sleek design, stylish fabrics, and innovative function, you'll get the "wow" factor you're looking for. Take a look at what these shades can do for your design…
Designer Style
As soon as you see this collection, you can't help but say "wow!" Whether you choose the newest designs with geometric shapes or the modern look of sharp, clean lines, your windows will make a unique statement. You'll fall in love with your shades every time you see them.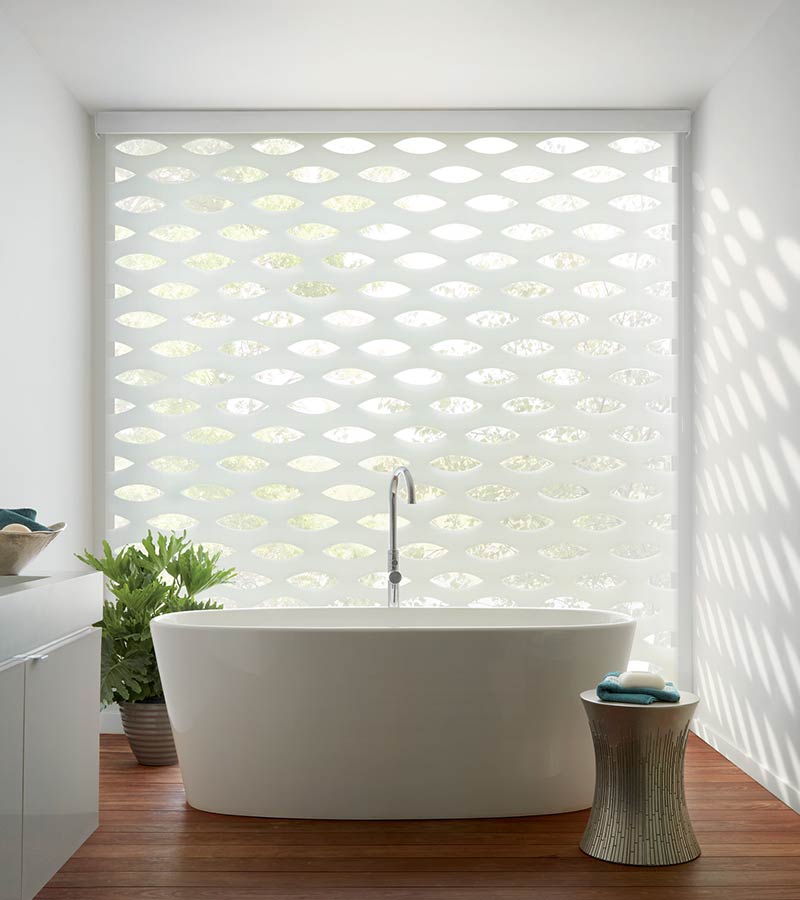 Amazing Versatility
Window treatments should represent your personal style. With these roller shades, it's easy to make a style statement. The versatility of their design allows you to layer with other window treatments, or use them as the perfect finishing touch. The sleek style won't overpower your overall design. These shades are great for any space.
Gorgeous Fabrics
The best part about Designer Banded Shades is the fabrics. Choose from a range of styles to show off in your design. Make a bold statement with jewel tones, or choose soft, natural hues. You'll find an abundance of choices, from classic to trendy. Then, choose your texture. Whether it's smooth satin or the earthy feel of grain-like fabrics, you'll create a look you love.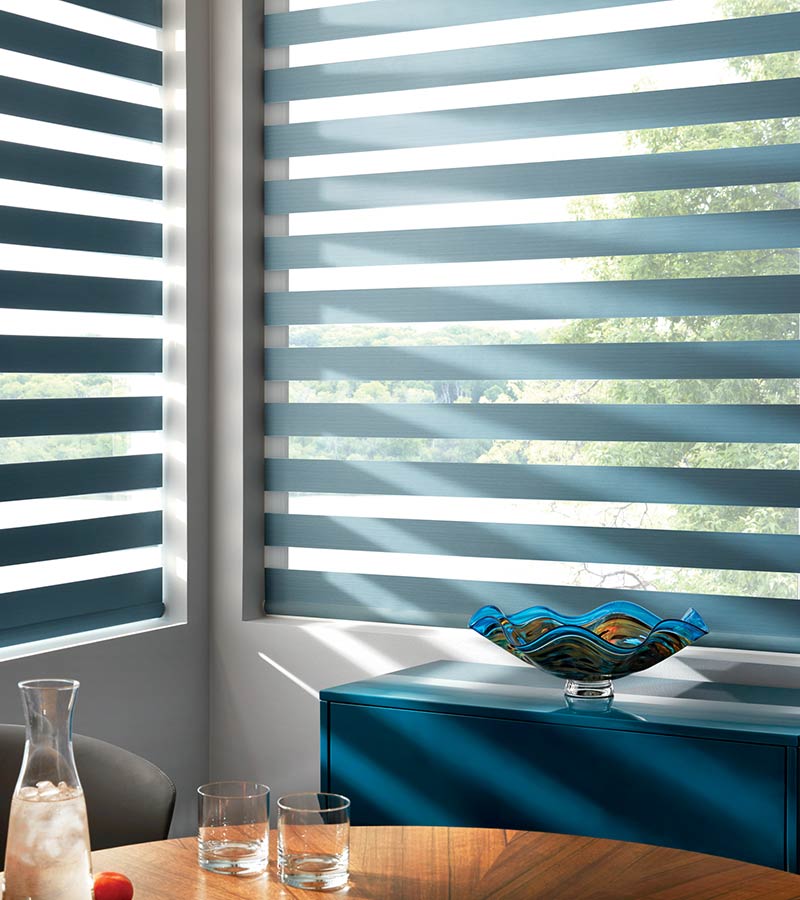 Innovative Function
Not only are these shades one of the most stylish products on the market, but they're adding function like never before. The two layers give you the option to go from light-filtering to room darkening in an instant. Love your view? The sheer fabrics will make it easy to enjoy, or choose opaque fabrics. It's all up to you. You can even roll your shades into the headrail for a complete view. Get the function and solutions you need with these shades.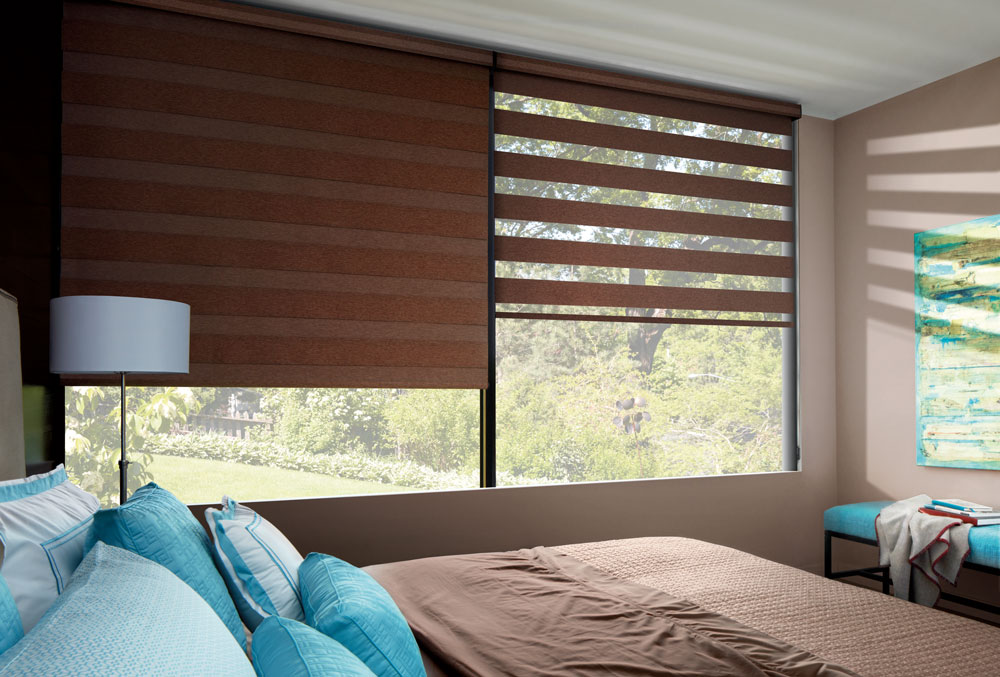 Want to Know More About Designer Banded Shades?
We want to show you what these unique roller shades have to offer you and your home. We'll walk you through all of the different fabric choices, show you how they function, and tell you all about the benefits. Enjoy your view and take advantage of the natural light. Contact our team at One Stop Decorating to get started! Come visit one of our showrooms or schedule a free, in-home consultation. Let's revamp your design!