This past year, many of us have been spending more time at home than ever before. With that, we've seen some new top design features emerge from the woodwork and we can't wait to share! Whether you're looking to overhaul an entire space, or simply switch out one or two things around your home, there's sure to be some inspiration here.
Utilize Your Outdoor Space
2020 forced a lot of people to slow down. Most people are now understanding why they say "the good old days." This slower lifestyle with less hustle and bustle has allowed us to live similarly to the way generations in the past did. Along with these nostalgic feelings, many have had the urge to update their patios, backyards, and outdoor living spaces to love their view while spending time with their loved ones.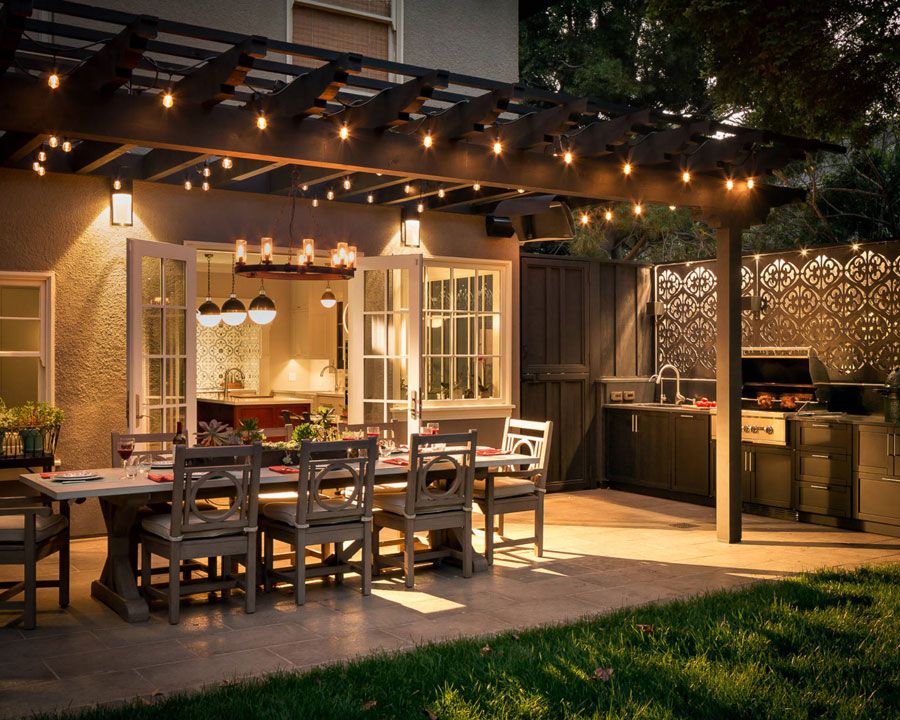 Exterior projects have become a new normal for many Americans, and the results are stunning! Whether you use your backyard as a family garden, a place to gather over dinner, or a relaxing location for a fire, setting the scene is important and we're here to help. Need exterior shades to keep away the bugs, create shade or add some privacy? Check out all the benefits they offer for your patio area.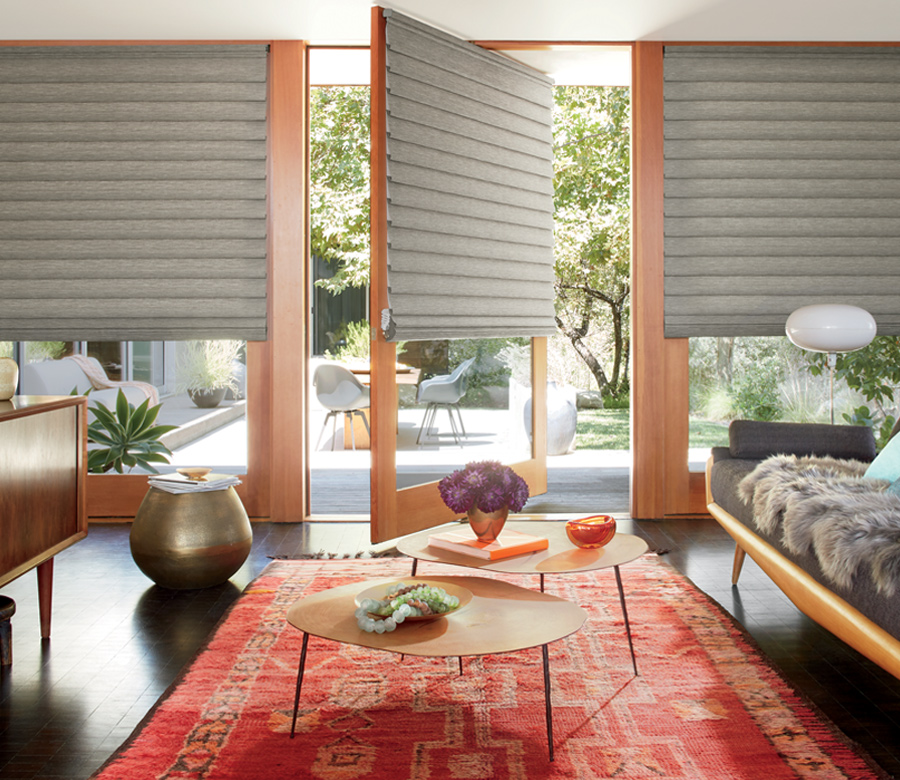 Upgrading a patio door is a great way to help connect your interior and exterior spaces and also bring the outdoors in. Ensuring that you have the right window treatments on your door is key to making sure these doors function just the way you need them to. Our article titled, Solutions for Covering Doors, is just the place to start! 
Solutions for Around the Clock Problems
Has schooling or working from home left your tabletops feeling a little more cluttered? Physical clutter can lead to mental clutter, which ultimately leads to overwhelm. Living, working, and schooling out of the same space requires extra organization.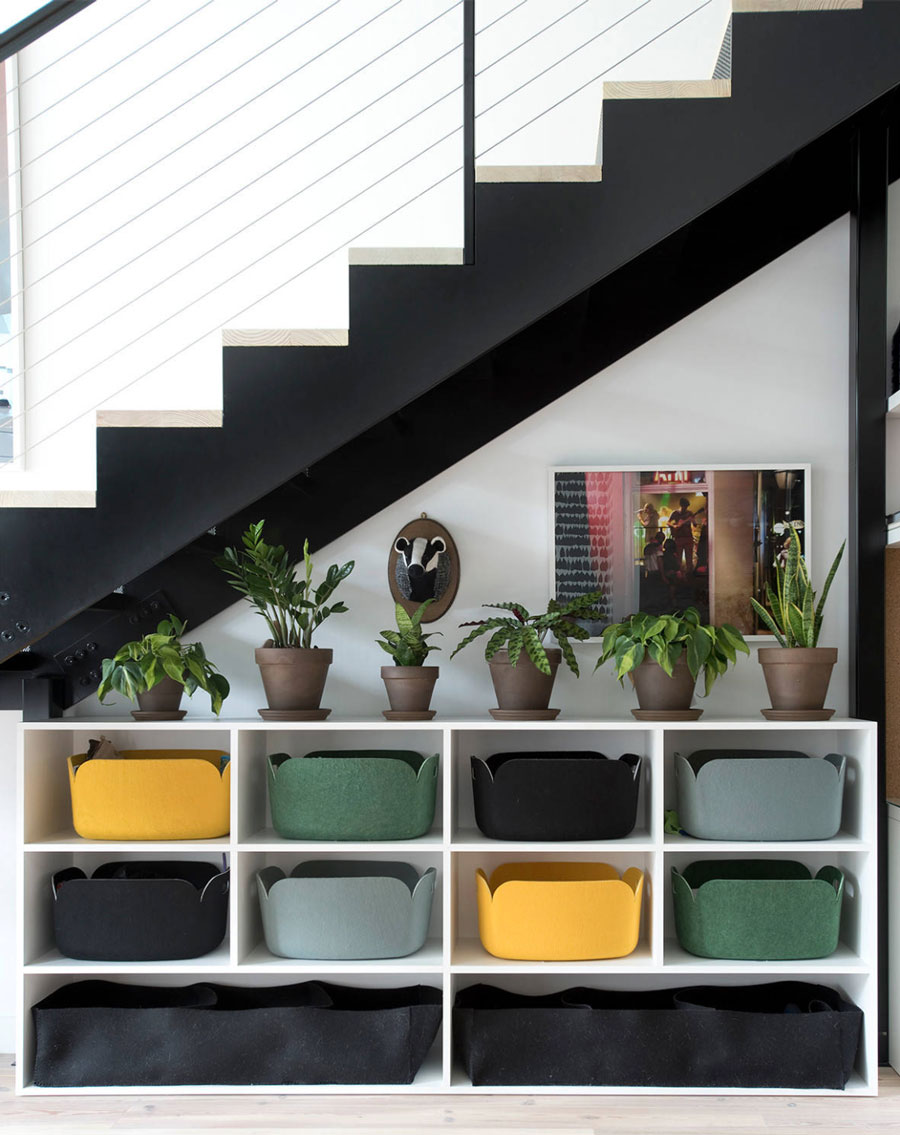 One of the most practical top design features we saw emerge in the last year is increased and unique storage solutions. Take a look at your desk space too. Are there certain times of day where the sun makes it nearly impossible to see your computer screen? Eliminating the glare, while still providing natural light, is something the right shades can do!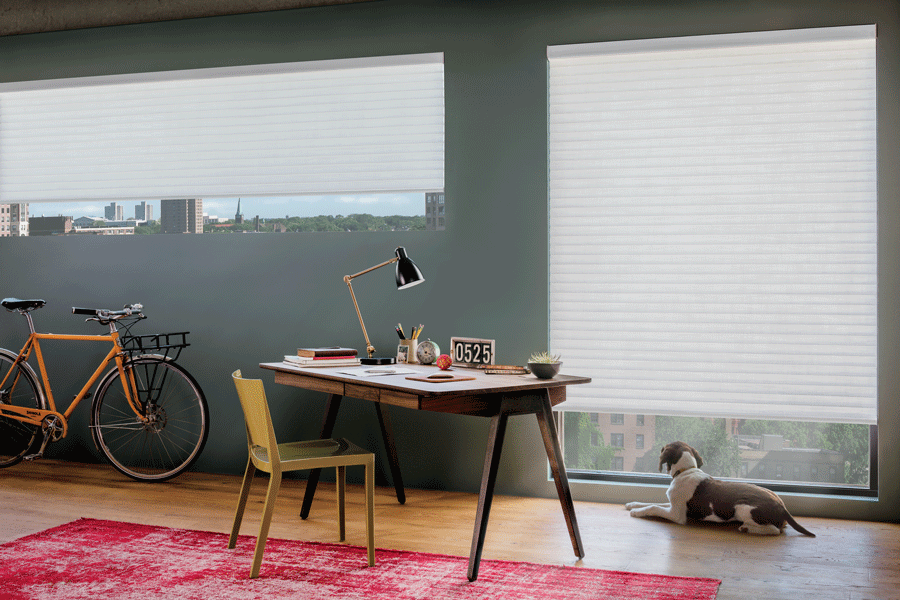 Check out our article about Adding Window Treatments to Your Home Office to see where to get started. Creating a glare free is important in your workspace, and any space that the sun beats in during its strongest hours.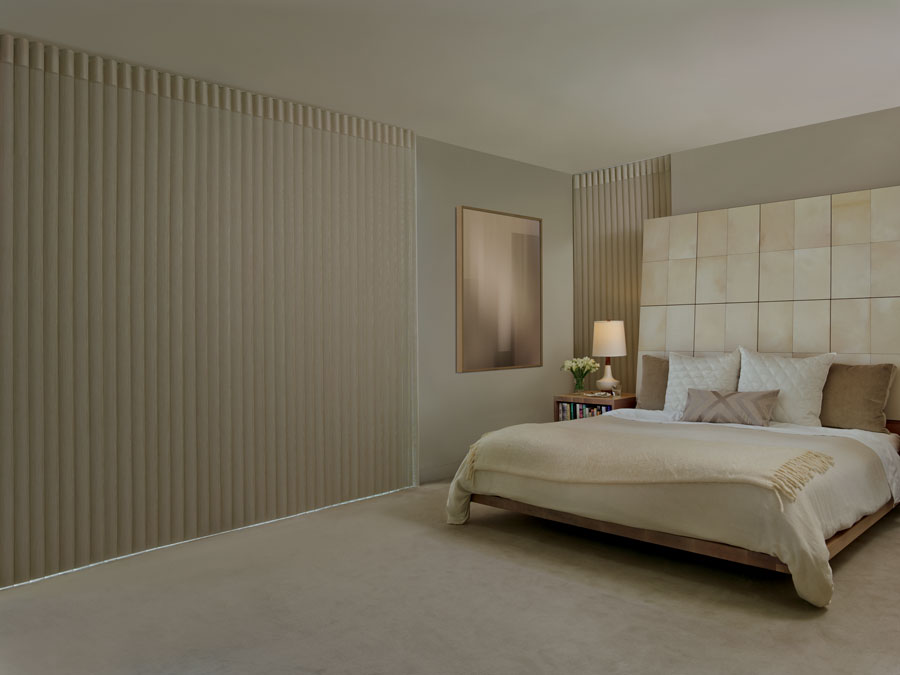 Our entire day only starts off the right foot if we were able to get a good night's sleep. So speaking of lighting and glare control, we always recommend room darkening shades for creating the perfect atmosphere to catch some shut eye. We compiled some tips for improving your sleep schedule and routine in the article, Our Favorite Bedroom Design Tips.
What is a Flexible Room?
Do you have that catch all space in your home? Perhaps it's the kitchen table, or the guest bedroom that isn't being used as a bedroom. You know, that space that can act as a place to learn, craft, rest, work, depending on the time of day?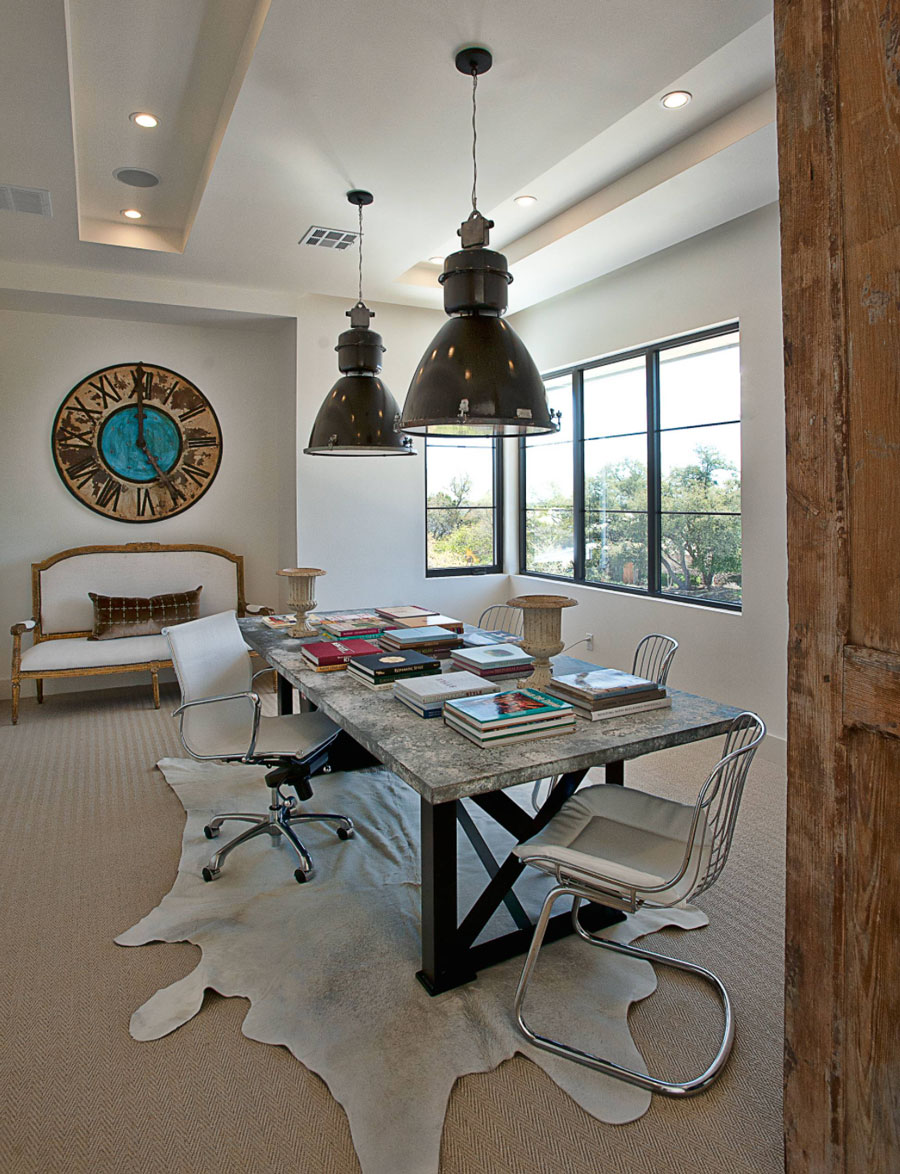 Another one of the top design features we've come by this past year are flex spaces. Having window treatments in these flex rooms is key. They allow you to completely change the atmosphere with a simple adjustment. You can take the space from a soft morning glow, avoid the afternoon glare and heat, and add some privacy to the space as well.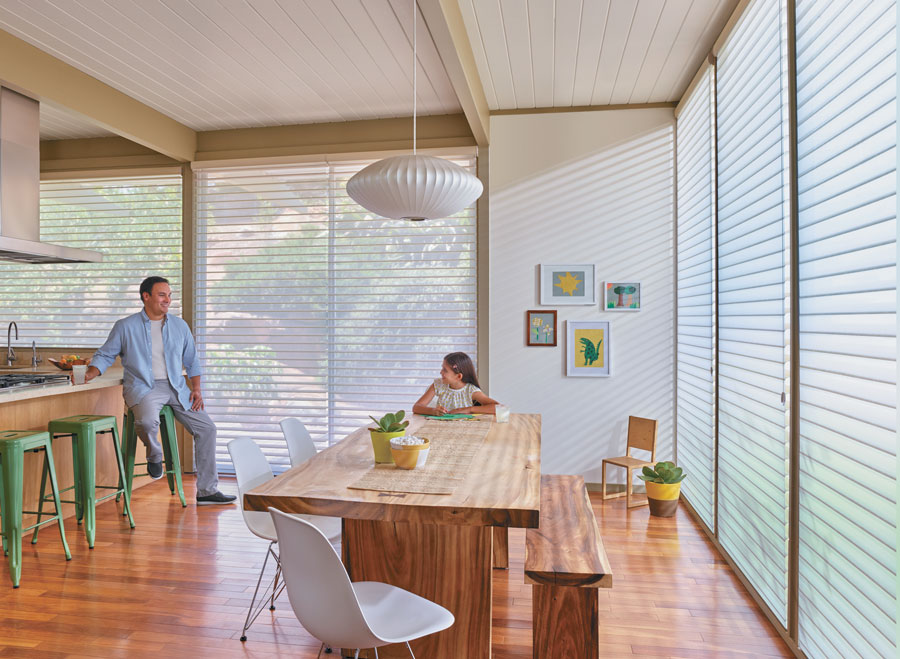 Top Design Features- Which is Your Favorite?
Which of these top design features jumped out at you most? If you've been itching to switch a couple things up at your home, this is your sign! We have endless inspiration to get you started throughout the different articles on our website. Our team here at One Stop Decorating is able to help you find the perfect solutions that will transform any room in your house. Contact us today for your FREE consultation.