Adding style elements to your home is a fun and exciting process. Do you try to stay on top of the latest designs, or are you more likely to stick with classics? At One Stop Decorating, we find timeless design to be valuable, but we also love to follow evolving styles–especially when it comes to trends in window treatments. And, this is what we'd like you to know…
Your Home Is Your Own
We'll call it the Golden Rule in the design world. No matter what is "in style" or "trending," stick to what you love. You can't really go wrong when you choose the colors, patterns, textures and finishes that make you happy. The elements may be different than your friends or neighbors, but making your home your own is one of the most important things you can do.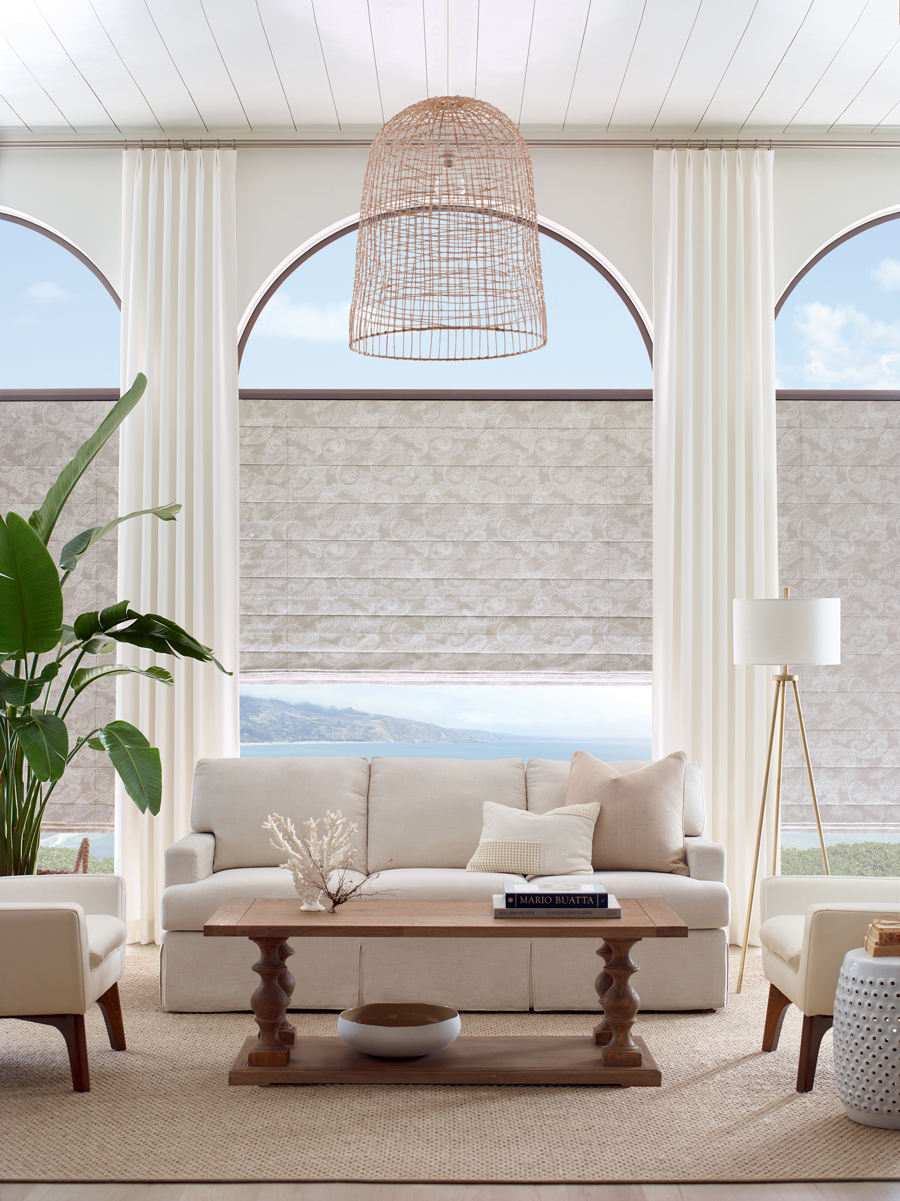 Matching VS Coordination
One of the most frequent questions we get asked is whether all of the window treatments in the home need to match. Think of it like this–your window coverings are the furniture of your windows. Of course, you wouldn't choose the same furniture for each and every room. But, when styling your home, coordinating the look is important.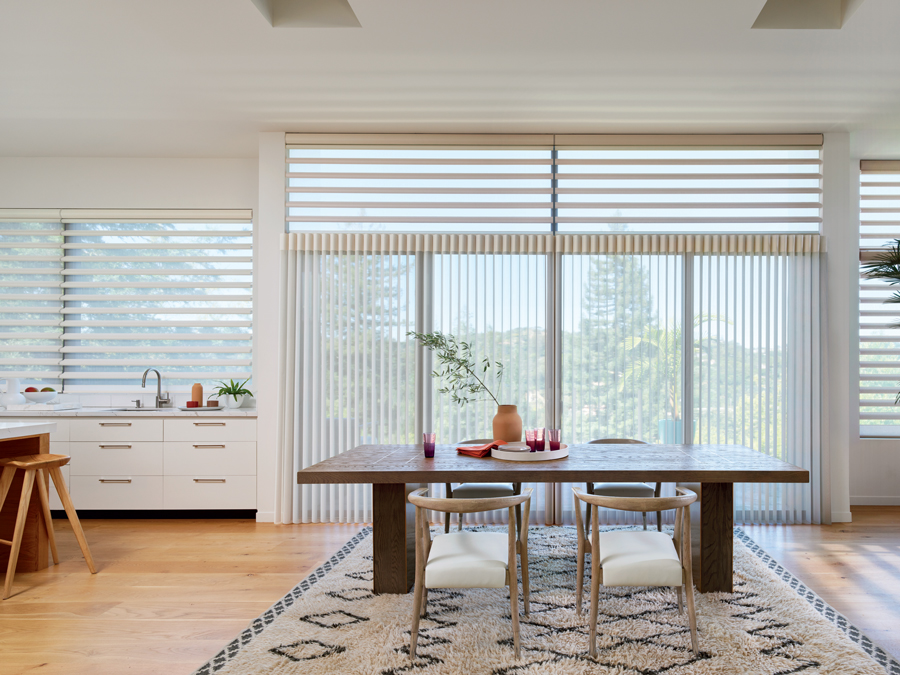 Choosing similar fabric collections or colors will help create a cohesive design. If you're not sure how to mix up the look, here are some tips:
Consider using different coverings on windows than on doors.
Layer with drapery panels & window shades on some windows, leaving others with only shades.
Use the same fabric, but vary the operation–horizontal & vertical.
Layering Is One of the Top Trends in Window Treatments
The act of layering your window treatments is both classic and on-trend. That means, the design statement stays, while the fabrics, patterns, colors and function may evolve over the years. But, it really comes down to personal preference, which is one of the reasons we love this look so much.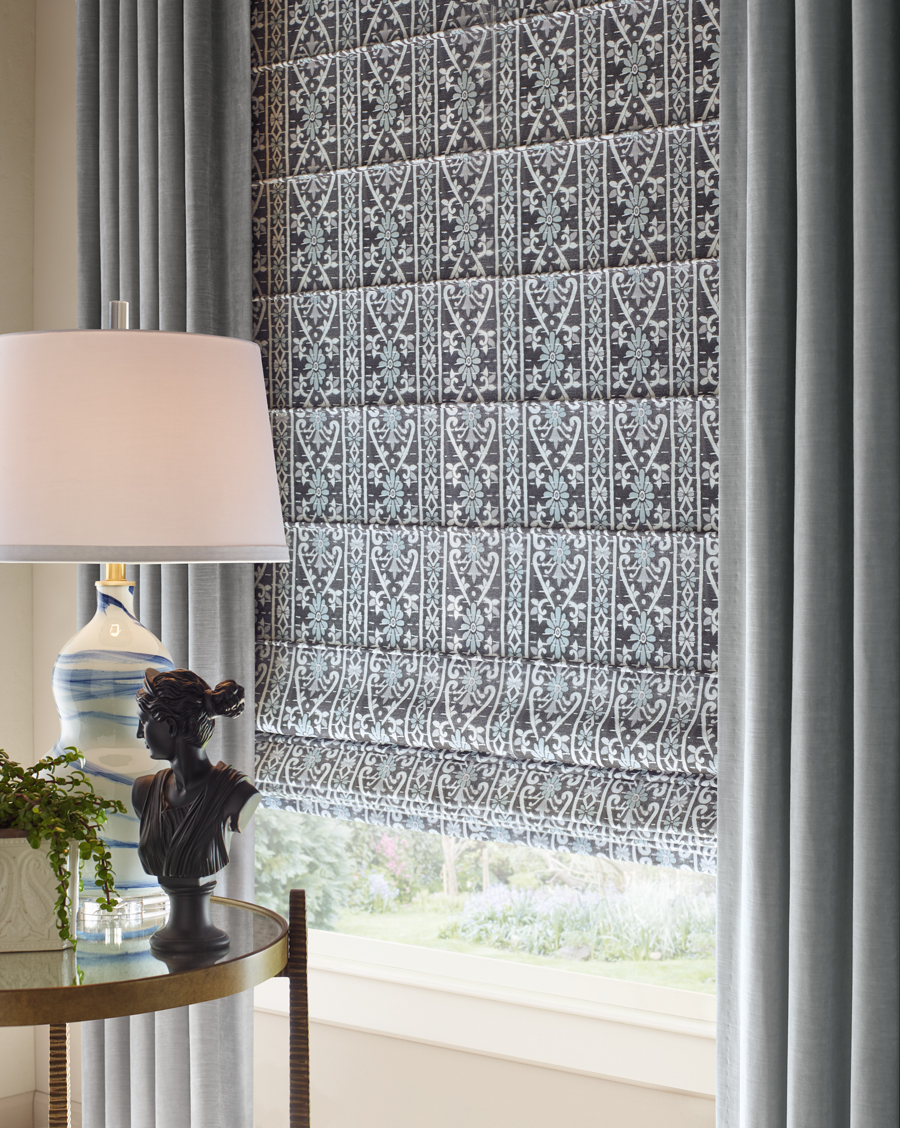 Hanging drapery panels has evolved over time, as well. In many homes, clients are loving the look of draperies hung closer to the ceiling, to add height to the space.
Innovation Is the Name of the Game
There's so many innovations in the window covering industry that have become life-changing for homeowners. The top three trending favorites?
Set it and forget it. It might sound cliché, but smart home features have become essential. Automated shades are no exception. Schedule adjustments, or call out a voice command for instant access to the right atmosphere.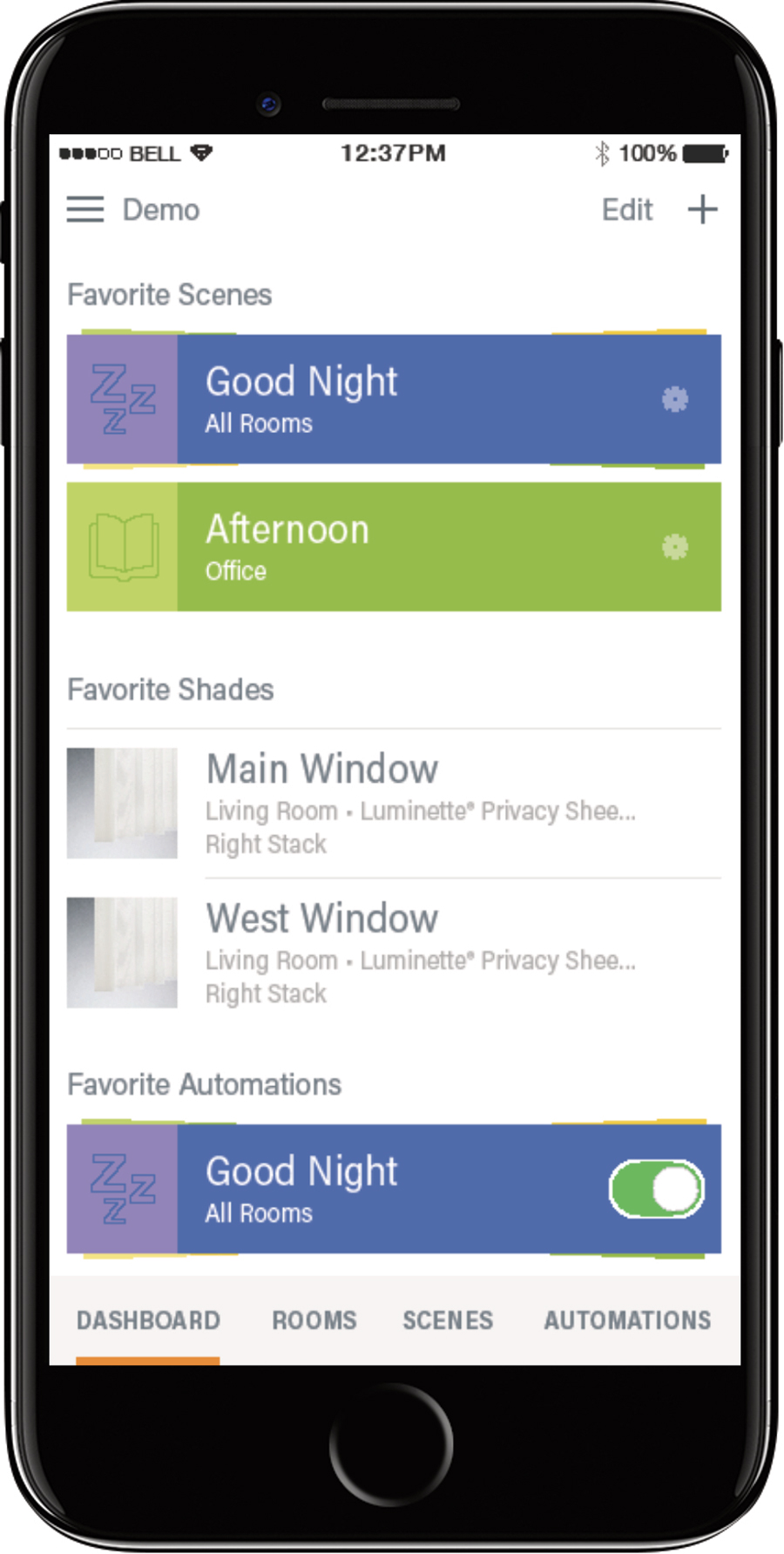 Get the best of both worlds. You know longer have to choose between light or dark. Dual shades offers two shades on one window. When you want light-filtering and outdoor views, you've got it. Room darkening? It's yours with a simple adjustment.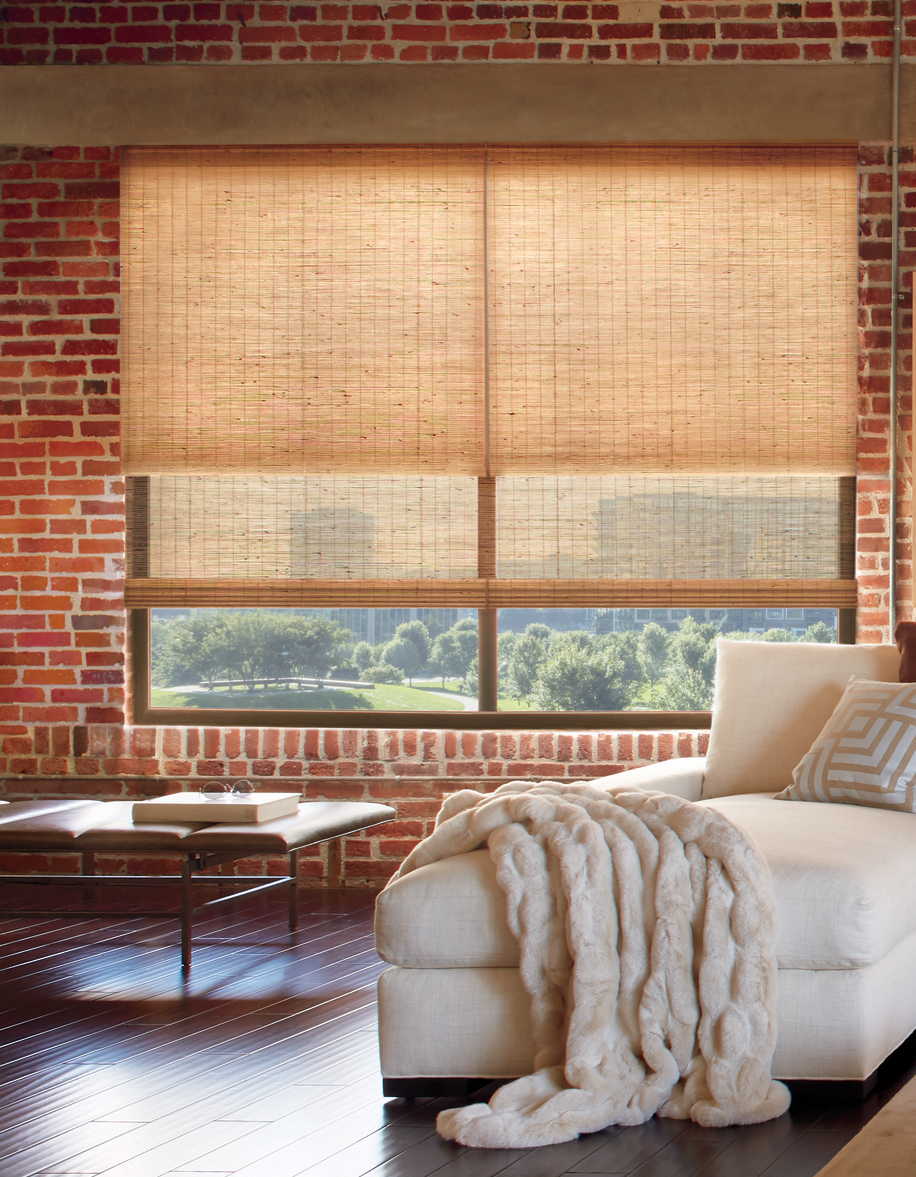 Enjoy privacy & light at the same time. With the Top Down feature, you can bring natural light into your home while blocking the bottom portion of the window. This illuminates your ceiling, but keeps direct light and glare out of your eyes.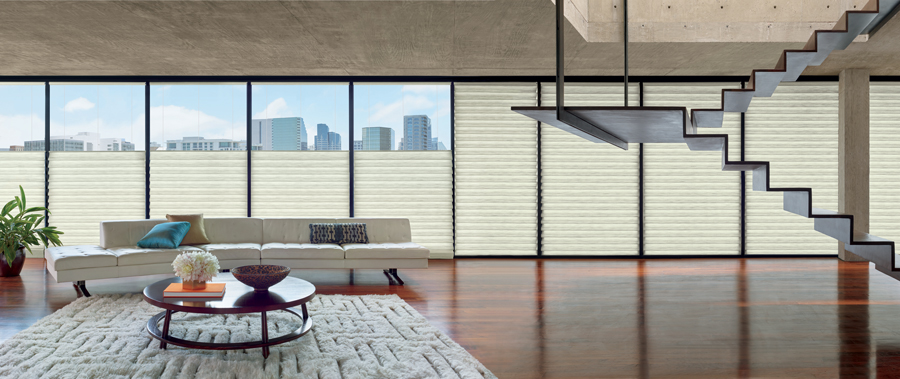 Is It Time to Get Started?
At One Stop Decorating, we've got three local Kansas City area showrooms to inspire the design you love and help you find the function that will enhance your home. We'd love to sit down with you to listen to the trends in window treatments you're loving. Come visit us! Or, schedule your FREE consultation, and one of our design experts will come right to your home to help you get started on your next project. Get in touch today!