Taking the style scene by storm once again, gold is more than trendy. It's one of the classic metals that designers are always breathing new life into. So, what goes with gold? The short answer: everything! That's part of its incredible appeal. Gold coordinates with just about any color and design element. (Discover how dressing windows in gold looks fabulous on our Houzz page.) Looking for inspiration to bring this timeless metallic into your decor? Take a look at how designers are showcasing gold right now…
In Small Doses
Adding just a touch of gold to your design is a sure way to bring an element of sophistication. Here, the gold geometric sculpture behind the bed spreads a whisper of beauty and elegance throughout the space that's then echoed by the gold base of the table lamp. The main takeaway is that little hints of gold in your accents can have a big impact.
As a Stylish Backdrop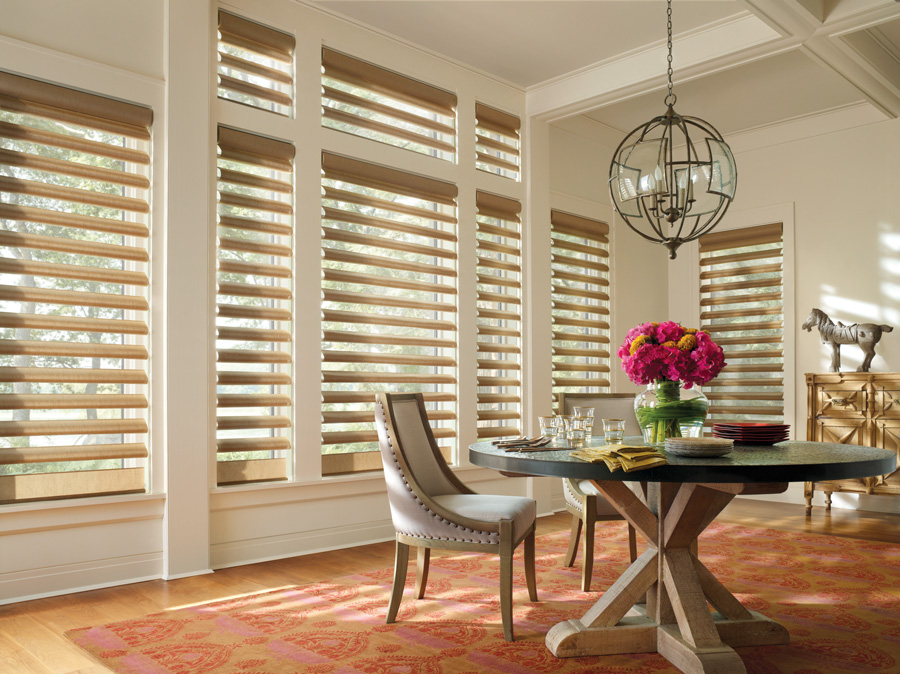 We're so used to seeing gold in hard form, but designers are highlighting how gorgeous it is in fabrics. Take these gold Pirouette shades for instance. They're simply breathtaking! Not only do they add a sense of luxury and bring the whole look of the space together, but they also provide view-through and soft, filtered light. If you're wondering what goes with gold, your answer might just be windows!
For High-Impact Contrast
In the interior design world, there are lots of fads that come and go. But, there are a set of core elements that always remain relevant. Contrast is one of those. Think about black/white, pink/green, and blue/orange color schemes. They never go out of style. Sure, they evolve over time, but the thing that makes them work is contrast. The same goes for finishes.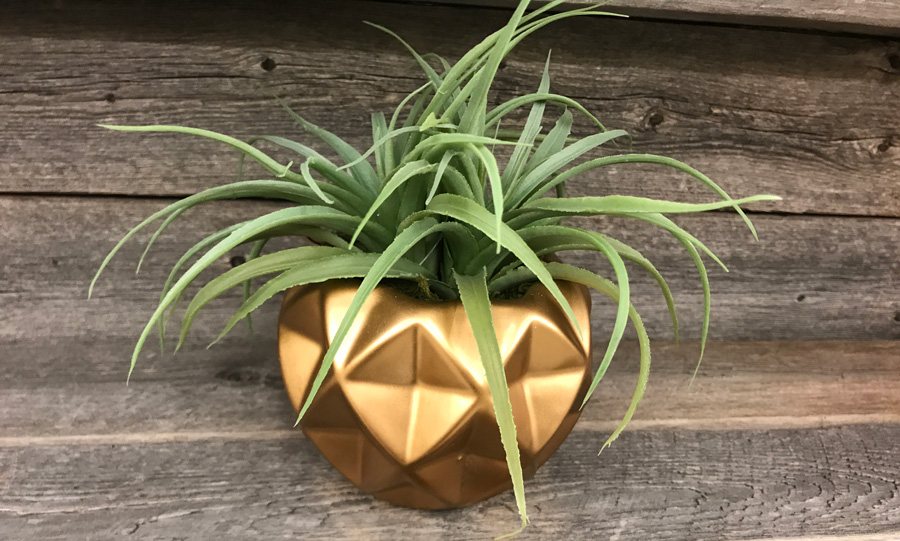 As you're determining what goes with gold in your own home design, consider styling metallics for contrast. Gold stands out in striking beauty when paired with rough cut and rustic wood finishes. Adding greenery into the mix intensifies the contrast–as the natural, organic forms juxtapose the refinement of the metal.
On Shining Lights
Lighting and gold are a match made in heaven! Statement pieces that sparkle, like these pendants over the island, exude personality into a space. They are truly defining elements. Just image this kitchen without them–or with some other form of lighting. The atmosphere and look would be completely different. If you have a space that just seems to need something, gold lighting could be your ticket to instant designer style.
You Choose What Goes With Gold!
Inspirational photos and ideas are a great tool to have in your designing pocket. But in the end, it's your home and your design. You get to choose what goes with gold and fashion a look that brings you joy. And we're here to help! Not only do we have a wide selection of gold window treatments, wallpaper, fabrics, furniture, and home accents, but we also have designers with incredible expertise! The One Stop Decorating team would love to work with you to create a home design that speaks to your unique personality and makes you say, "Wow!" Get in touch with us to set up your FREE, in-home consultation!