Where did the time go? Is summer vacation really coming to an end? The beginning of August holds a special meaning for many families. Planning for the end of summer means squeezing in the last few summer outings and back to school shopping for new clothes and supplies, while attempting to get back to a scheduled sleep routine. School starts in two weeks – is your family ready? At One Stop Decorating, we would love to help make the "back to school" transition an easier one with window coverings to ensure your family quality sleep!
"The end of an era is often the beginning of a new one…"
Ushering in a new year can be bittersweet. Big changes are coming for your whole family; the anticipation is palpable. As some children are heading to school for the first time, and even as they continue their way through high school, you have to cherish the memories of what has been and smile toward the future for what lies ahead. Transition can be very difficult – no matter the age. These are some of the most common questions we hear from parents this time of year, and we have amazing solutions for your window covering needs from room-darkening to energy efficiency. If you don't see an answer to fit your specific scenario, give us a call –  we  would love to help!
Can you help my family get back on a more consistent and quality sleep schedule?
Yes, we can! Summer vacation is known for letting schedules fluctuate and bedtimes deviate. The success children and young adults have with school can be heavily influenced by attaining quality sleep – and enough of it. Your little scholars (and the big ones, too!) need the consistency of scheduled sleep once again. We can help! Room-darkening window coverings have helped many family members get the quality sleep they need to wake up refreshed, revived and ready to go. As the school year begins, remember that temperature control can also have a strong impact on sleep. The energy efficiency of your window coverings can keep the bedrooms in your home at the perfect temperature while the actual season of summer continues on for the next month and a half. Our team, at One Stop Decorating, would love to help you figure out the best options available to outfit the bedrooms in your home with cool temperatures and black out shades.
Which window coverings can offer the benefits of blackout shades?
Duette Architella window coverings feature outstanding qualities of room-darkening light control, along with the highest levels of energy efficiency in the industry. Not only will these shades help your family sleep better, but you will sleep better as well. Right now, you can upgrade to free cordless on Duette window coverings. A good night of sleep and the peace of mind so you can rest easy knowing your family has the highest levels of child safety.. What is better than that?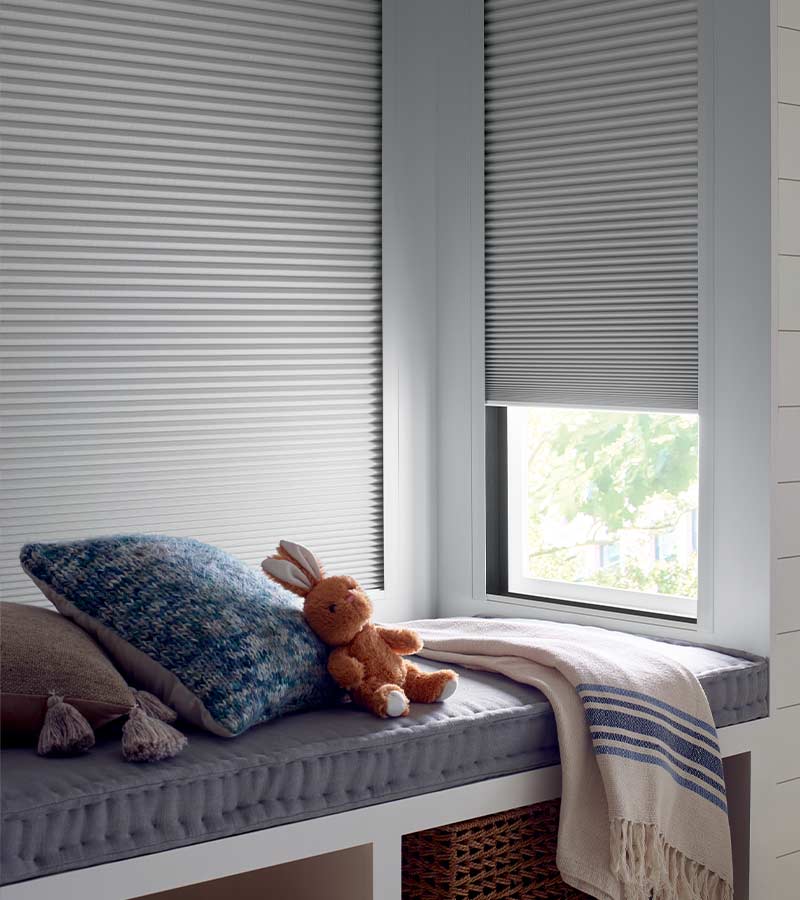 How many options do I have for room-darkening window coverings?
The choices are endless! While Duette window coverings do an an excellent job as black out shades, there are so many choices to help get your family back to quality sleep. Our team can offer you a selection of window shades that offer varying levels of room-darkening light control, along with the freedom to create the perfect combination of beauty and privacy with the operating system you find most appealing. We know that each room in your home tells a different story, and we want you to enjoy the experience of high design and functional use for all of your window coverings needs.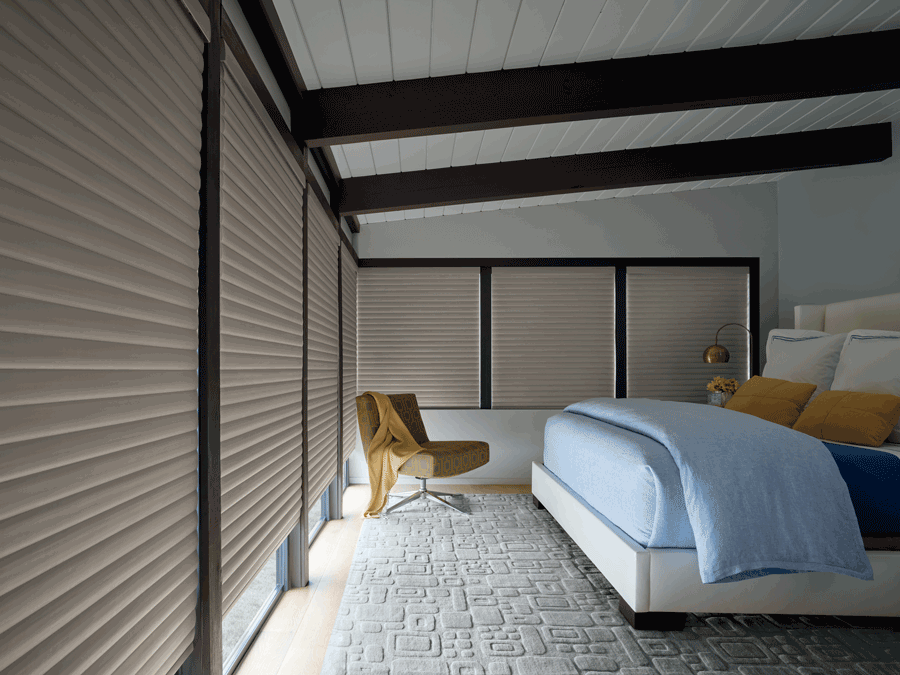 While the team at One Stop Decorating won't be at your home to tuck your children into bed for their next great adventure, we would like to think we are making your life easier. With window coverings that offer amazing benefits to help your family receive the quality sleep they need, trust the team at One Stop Decorating! Contact us for a free, in-home consultation.