Have you been enjoying lots of local events and firefly catching this summer? There's so much to love about summer vacation and the hubbub of activity it brings to your neighborhood. But, there are downsides too. Let's start with how many of those fun events last way past usual bedtimes. Couple that with the late sunset, and it doesn't even feel like bedtime–or at least that's what your kids tell you every night. Our most recent article introduced you to some smart accessories that will help everyone rest easy. But what about the best room darkening features? Take a look at how you can outfit the bedrooms in your home to ensure a good night's sleep (and a good morning) today, tomorrow, and every day after that!
Dark, Dark, Darkness
Are you exasperated with trying to convince your children that the day has ended when the sun is still sparkling in the sky? Has bright summer sunshine been intruding on your little one's nap time? The best room darkening features create the perfect environment of darkness with the smallest light gap.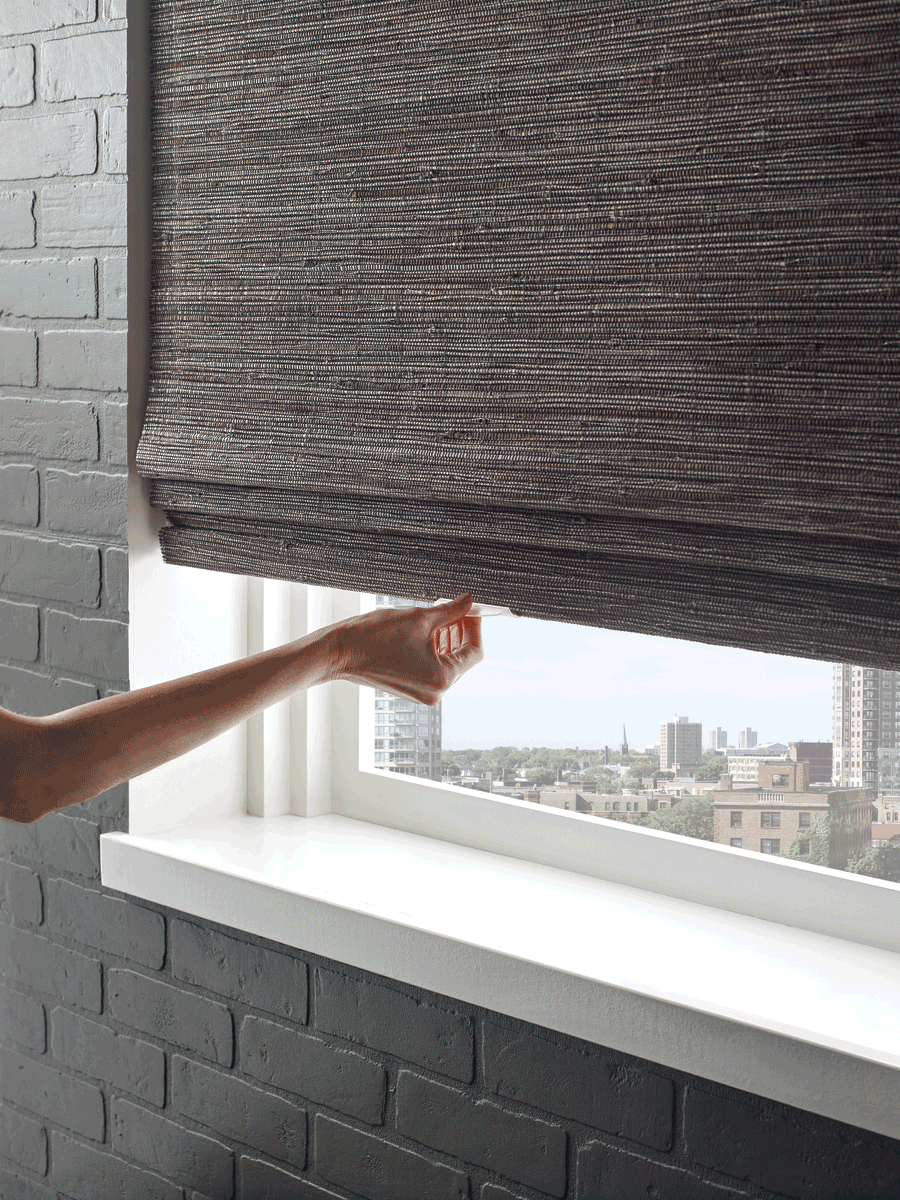 Customizing the fit of your blackout window coverings ensures ideal darkness. Sleep comes so much easier during the day and when it's time to say goodnight.
And Light Too
Dark bedrooms are essential for sleeping times. But what about the rest of the day? You don't want to feel like you're stuck in a cave. The best room darkening features offer both darkness and light.
Dual shades let in glowing filtered light and then block it out when you're seeking darkness. Top down bottom up secures your privacy while inviting natural light whenever you want it. And, our Designer Banded Shades enable you to go from blackout to sheer view-through in one quick rotation.
Put It On The Schedule
How many times have you said that in the past month? Now that it's back-to-school time, you can count on saying it even more! As practices, activities, and school events start filling up your calendar boxes, everyone needs high-quality sleep more than ever before. The best room darkening features are truly powerful.
PowerView motorization, by Hunter Douglas, lets you put your window coverings on a schedule. Allowing you to save favorite settings and to program them to occur automatically, you can enjoy a smooth, convenient experience and one less thing to worry about.
Safety, Always
You want the best for your family; that's a given. Having a safe home is a top priority when you have children, and so is ensuring solid, restorative hours of sleep. That's why Hunter Douglas offers blackout shades with cordless operation. They want the best for your family too!
Power shades and LiteRise cordless make controlling your child's shades easy. Plus, they give you the peace of mind that your small ones are safe. That's the perfect recipe for sweet dreams!
Find the Best Room Darkening Features With Us!
What features appeal to you? Reduced light gap, automated blinds, cordless safety…maybe all of the above? At One Stop Decorating, your family's well-being and home environment are very important to us. We'd love to help you find the best room darkening features to improve your spaces and your life. Get in touch with our team for a FREE, in-home consultation today!