October is safety awareness month nationwide, here at One Stop Decorating we do our part by making child-safety features available to our clients. If you have small children at home or young ones who visit, this article is for you! Let's evaluate the safety of our homes together and make it as kid and pet friendly as possible.
Let's Talk About Cords.
Thankfully in 2018, the US Consumer Safety Commission banned the sale of loose, dangling window covering cords for good reason. Hunter Douglas was ahead of the game and had already designed child-safe features long before–let's take a look at cordless shade options that have made cords a thing of the past.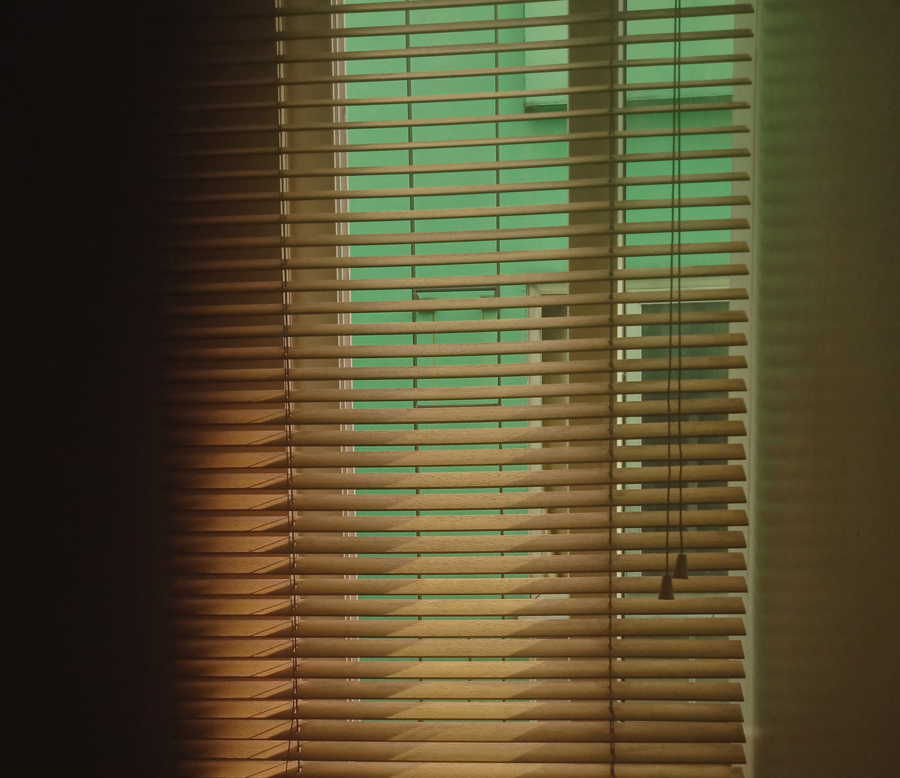 Thinking about Child-Safe Features?
Accidents can happen in the blink of an eye, especially for busy families with small children. If you haven't upgraded safety guards since you baby-proofed your home, it's time to reevaluate. As most parents can attest, it's toddlers and small children who are the most creative when playing. One minute, a window treatment cord may become a vine to swing on in the jungle and the next moment a lasso for their horse. Remove the temptation and prevent kids from the possibility of injury by getting tangled up.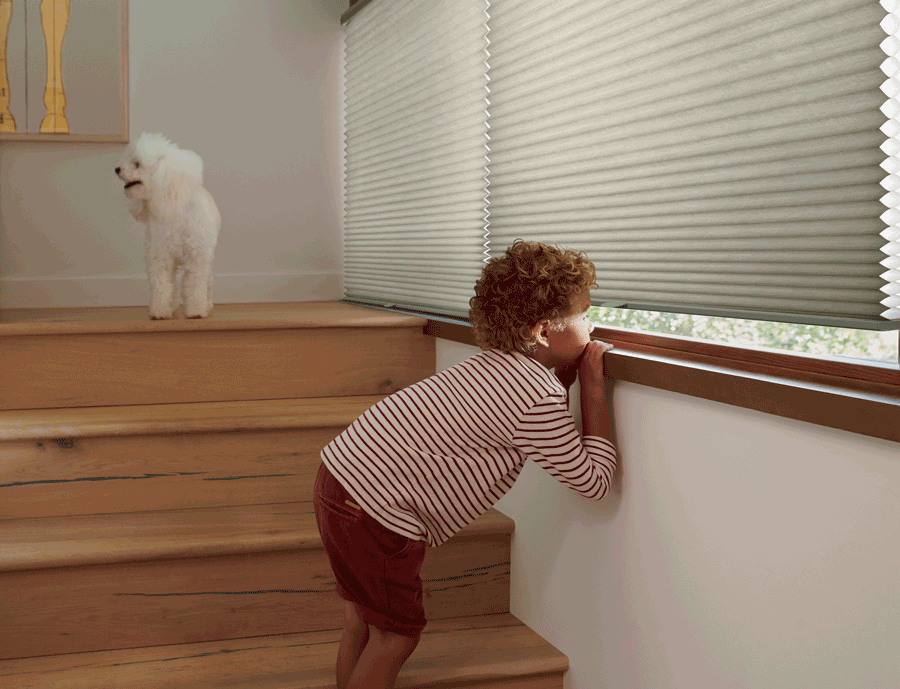 Cordless? Are There Options?
Manual & Motorized are the two types of cordless categories.
Manual operation: BOTH window shades & blinds adjust by hand, up and down.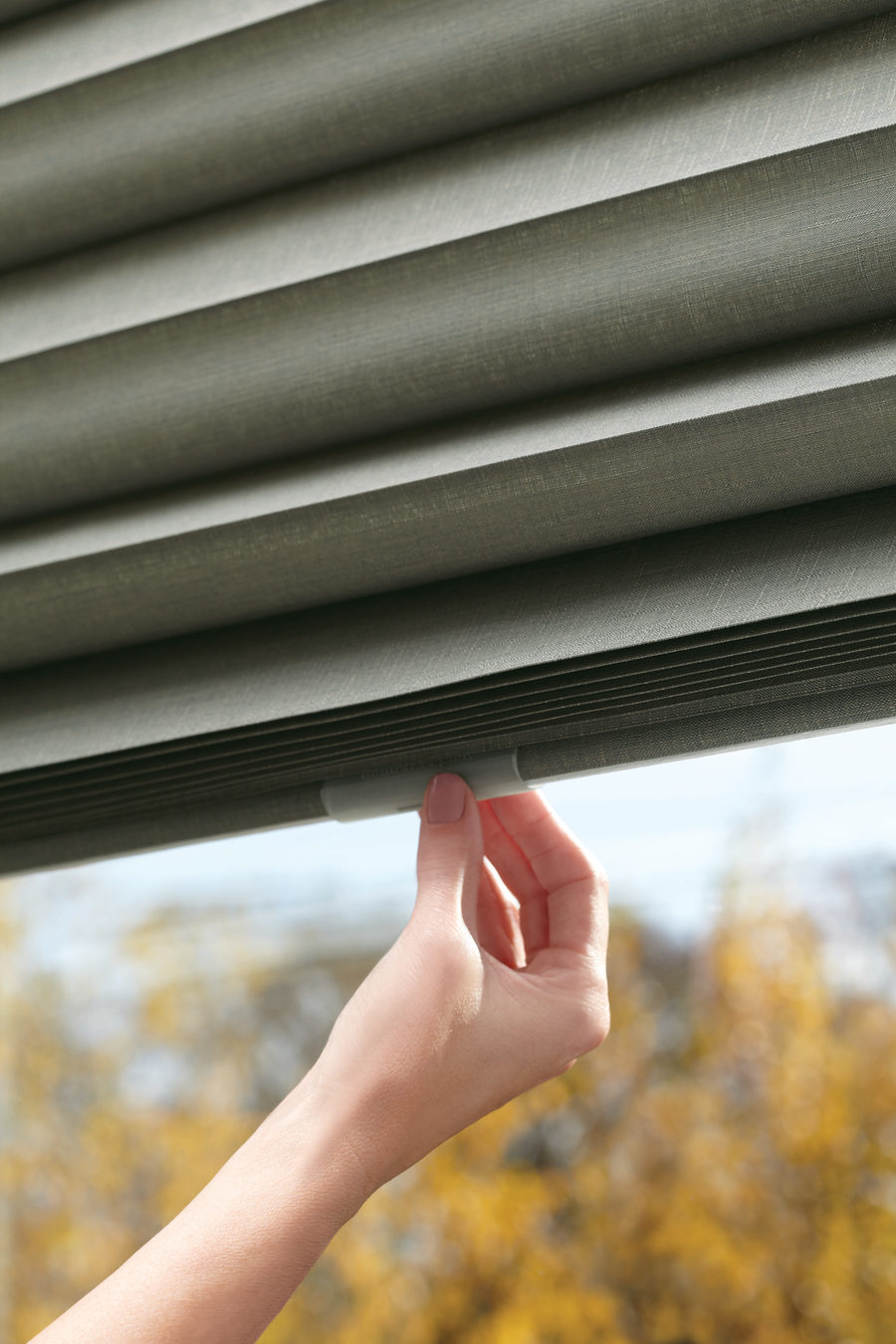 Motorized: Include automated control & simple touch adjustments. Features available below.
Motorized window treatments adjust simply with a remote control
Smart shades offer a variety of ways to make adjustments-voice control, remote, smart phone, tablet & integration with smart home
With SoftTouch a gentle nudge on the wand at the window is required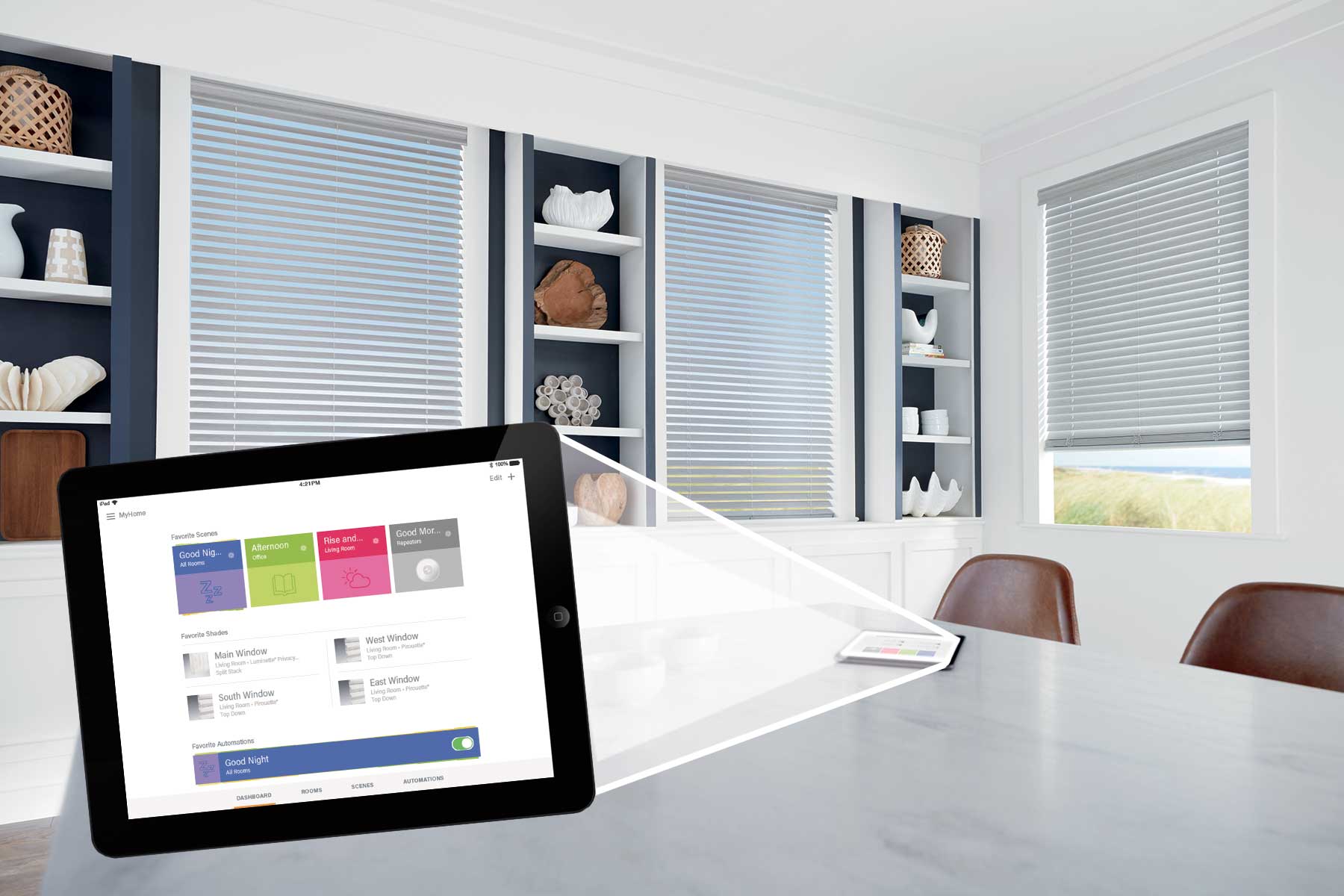 Cord Required? Remember, Safety First.
There are times when there's just no way around installing a window treatment cord. Whether it's the layout of the space or the client's lifestyle needs that require a cord. Luckily, there are safe options.
Wand control at the window
Short, retractable cords
Cord loops (securely fastened in place)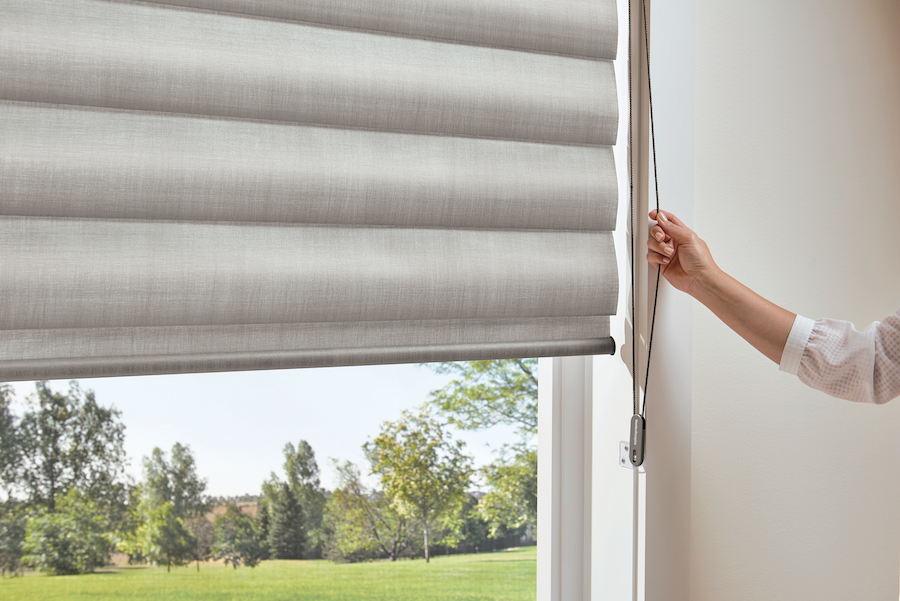 Let's Upgrade Safely.
October is a great time to evaluate the child-safe features of your home! For help with window coverings and to learn more about cordless options contact us. We would love to educate you on window operating systems that will help make your home as child and pet safe as it can be. We will tackle your individual needs while providing a beautiful finished product. Contact us for your FREE consultation today.