As you search for window coverings for your space, do you lean more toward roman shades or roller shades? There is an ongoing debate that centers around Romans VS Rollers, and it is leaving people divided. Let's look into the features of both window coverings to pinpoint which one comes out on top. 
Roman Shades 
Roman shades are practical, simple and stylish. The internal cord system allows for these shades to be easily raised or lowered into place. It also provides as much privacy or light as you desire. While today's roman shades come in various hues, prints, patterns and textures, it's evident that they always accent the interior design style of a room. There are three of our popular types of roman shades that we will highlight.
Woven Textures Roman Shades
They gather in stacks at the top of the window 

Fabrics lower flat to cover the window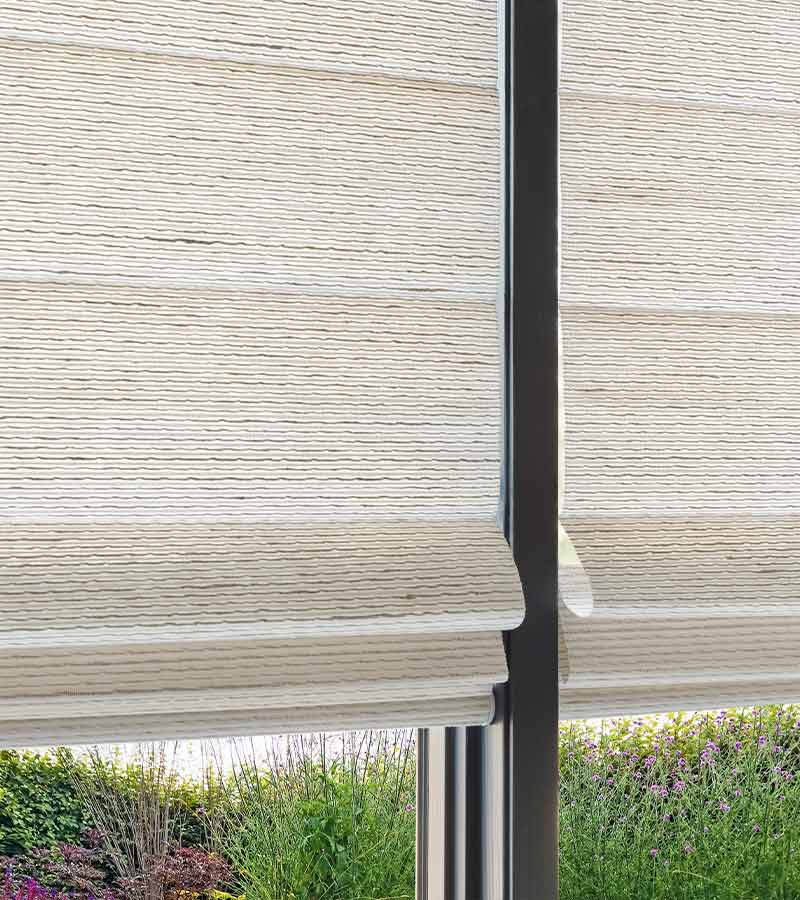 Vignette Modern Roman Shades
As the shade is raised, the fabrics gather in folds

Overlapping fabrics cascade downward when they are lowered into place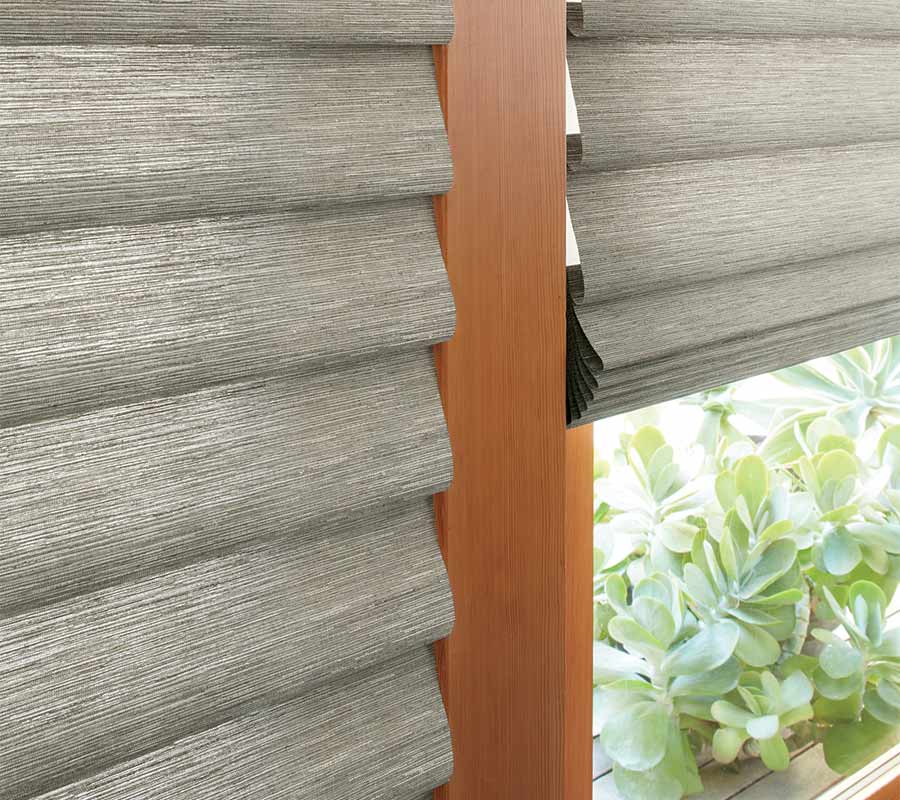 Custom Roman Shades
Special fabrics are available in various prints and patterns

The fabrics gather in folds

Details in these shades can always be added for dimension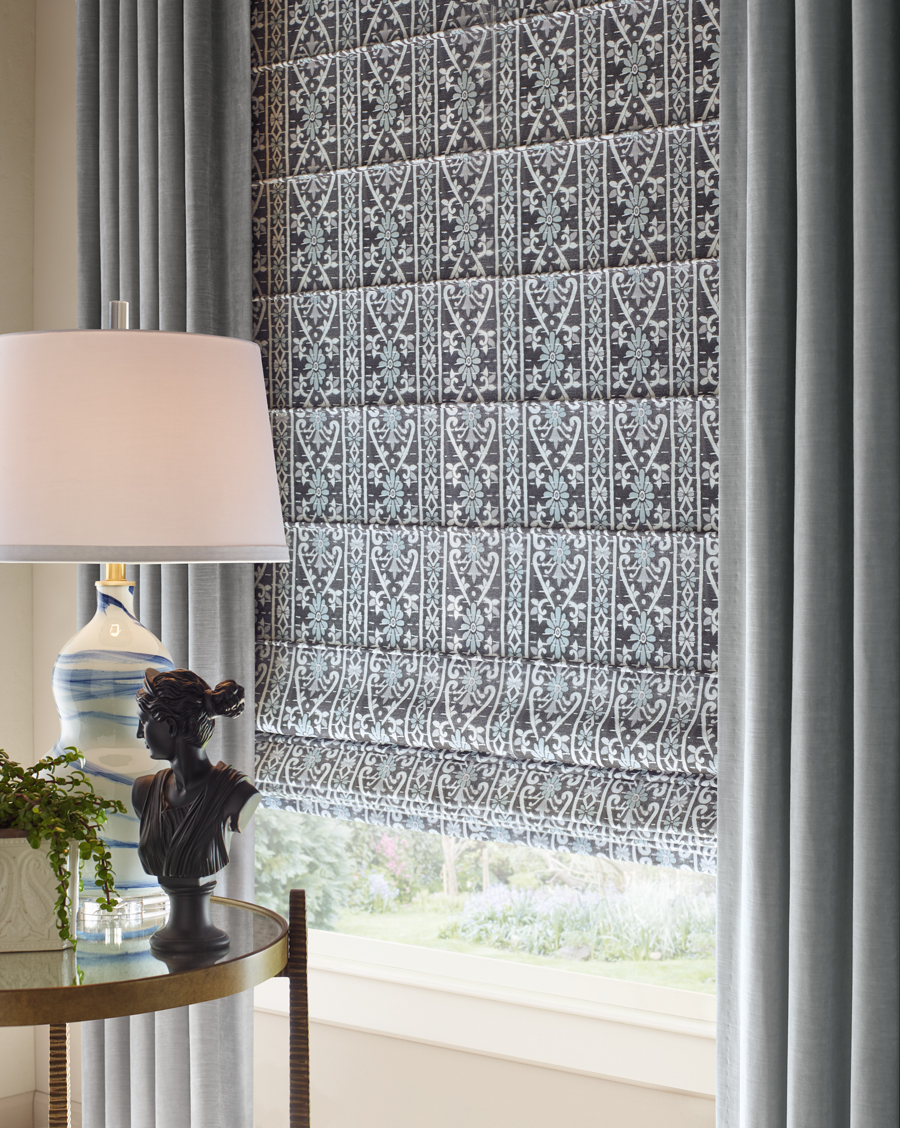 Roller Shades
Roller shades are another excellent choice. This style of window covering allows for full privacy when lowered. When raised, it fully exposes the window and the view outside. Today's style of roller shades comes in a variety of textures, prints, patterns and finishes. There are three main types of roller shades that we will discuss…
Designer Screen Shades
The fabrics of these shades come in five different opacities

Highlighting the entire window is easy as these shades roll up out of view

Designed with your view in mind, even when lowered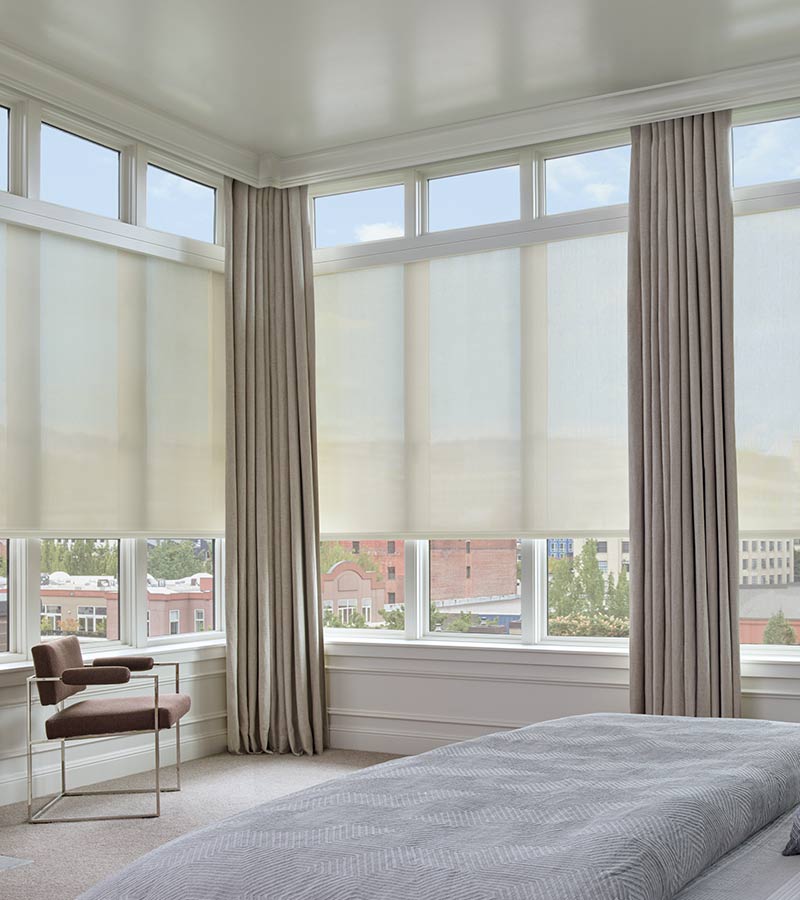 Custom Roller Shades
When raised, they roll up out of the way

They are customizable with different patterns and prints

There are specialty fabrics available.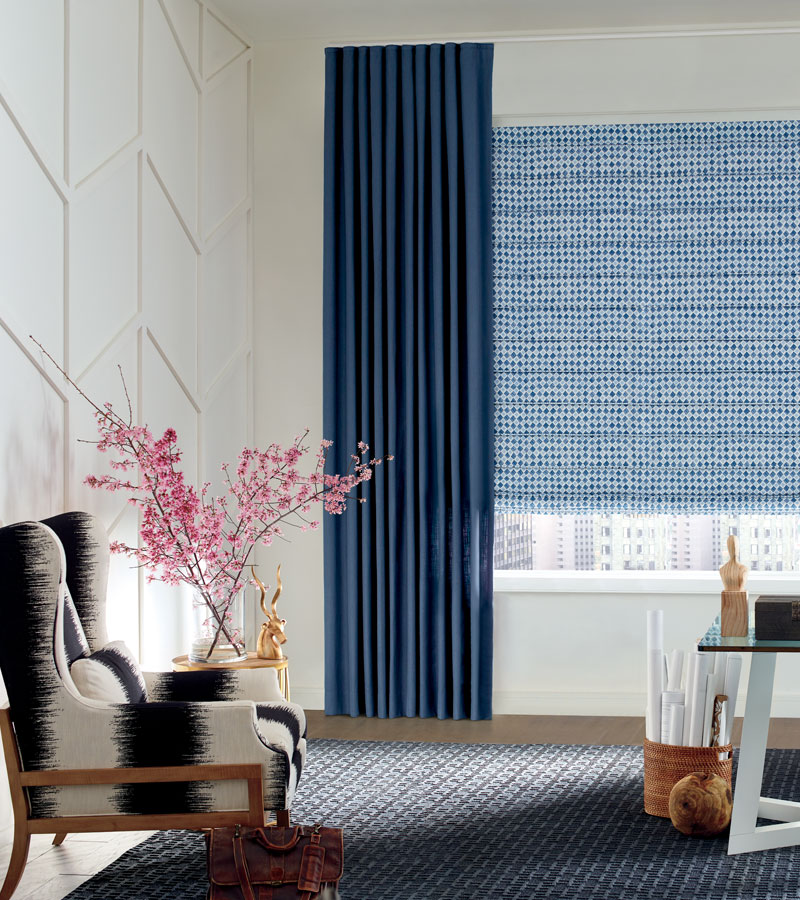 Designer Roller Shades
They easily roll up out of view

A variety of options from opaque to translucent easily offer light filtering to room darkening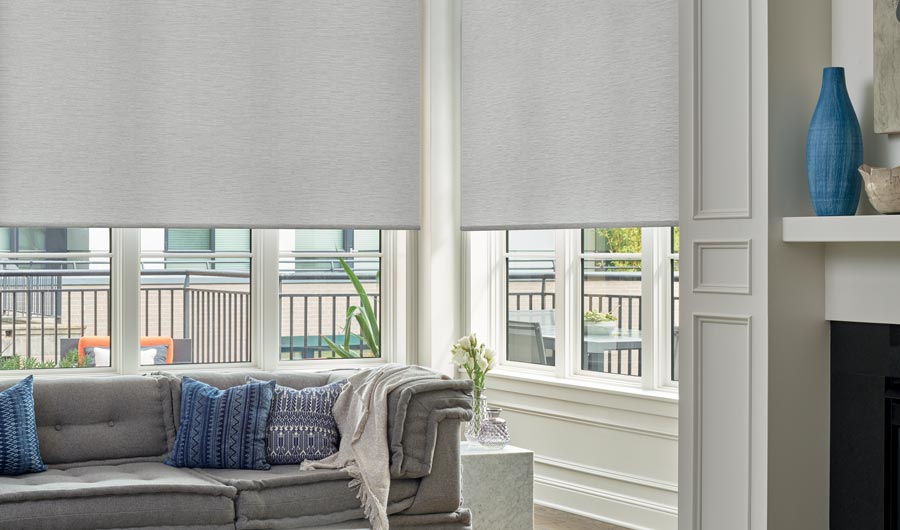 Romans VS Rollers 
Did you decide which one you prefer? You may lean towards one more than the other. However, features can impact which one you fall in love with. Take a closer look at the features available for both romans and rollers to see if your thoughts change!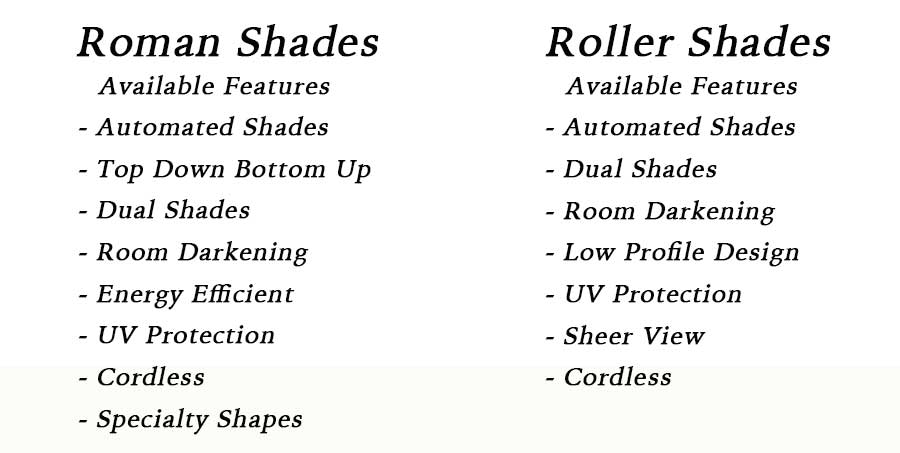 Consider Rolling Romans 
Essentially, rolling romans are roman shades that roll up to provide an unobstructed view of what is outside of your window. And these window coverings have boning which gives more dimension to the space. They have the detailed look of romans, with the rolling function of rollers.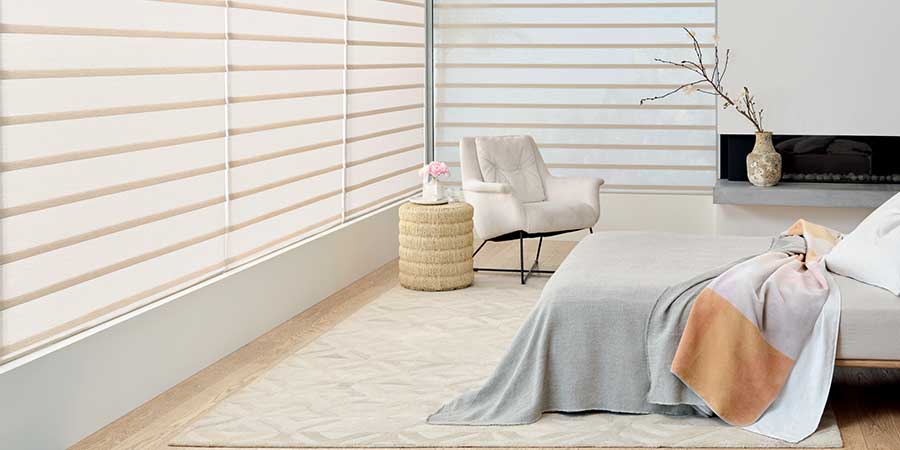 You Make the Final Decision!
The best part of selecting window coverings is that the final decision is completely up to you. Whether you choose to go with roman shades or roller shades, they both offer varying degrees of privacy and light control, both adding a great deal of dimension to a space. At One Stop Decorating, we are ready to help you make the final decision. Contact our team for a FREE consultation and we will assist with picking out the perfect window coverings for your space!